Welcome to Seesaw for Schools! There are 3 steps to activating your Seesaw Admin Account and setting up your school! If you have questions about setting up your school for remote learning, please join one of our Remote Learning Webinars for Admin!
Please also check out our Admin Dashboard Setup Guide for Remote Learning and Mid-year rostering HERE.
Step 1: Activate Your Admin Account
If you have been invited to be an Administrator on your Seesaw for Schools account, you have been sent an email to activate your Seesaw Admin Account.

You can search for "Activate your Seesaw Admin Account" to find that email.  Tap the Activate your Account button in the email and follow the prompts to set your password.
The Admin Dashboard is where you will manage all of your Seesaw teachers, classes, and students.
This is where you will:
Add teachers to your school

Create student accounts

Create classes

Invite other admin

Review school analytics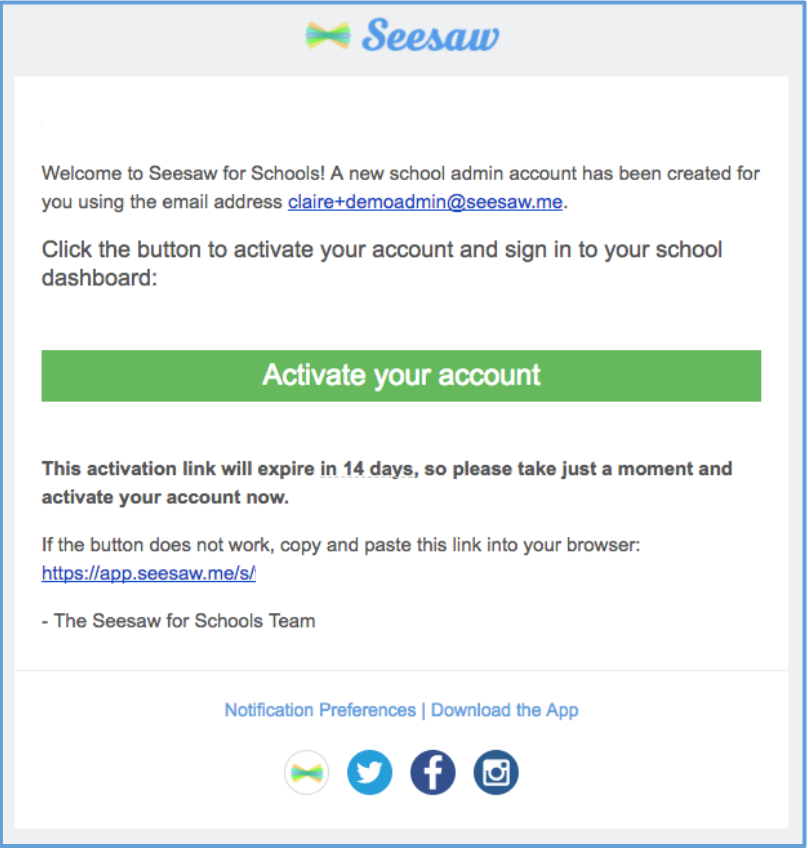 Step 2: Transfer Existing Teachers
Approve Teachers with Existing Accounts
Some of your teachers may have indicated that they work at your school when they created their free Teacher accounts. Seesaw will automatically match them with your school, then you will need to approve their connection to your school. Once they are approved, our system will add their accounts, classes, and students to your Seesaw for Schools Dashboard.
Sign in to your

Seesaw for Schools Admin Account

.

On the Overview Tab, you may see a notification that teachers want to join your school.

Tap the View and Approve button.

Accept teachers who are part of your school.

Follow the prompts to move these teacher accounts, along with all of their classes and students, into your school.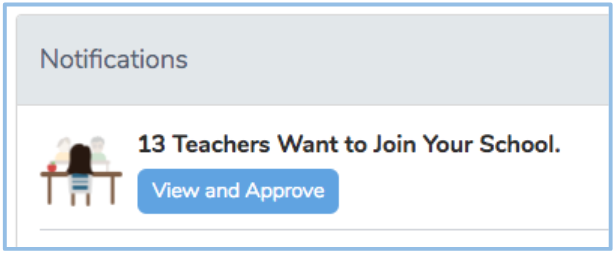 Check for Other Teachers with Existing Accounts
Some teachers may not have indicated that they work at your school when they created their Seesaw accounts. Here's how to add their accounts to your school:
Tap the Teachers tab.

Tap the 'Add Teachers to School' button.

Copy and paste your staff email list, one email address per line, into the text area.

Follow the prompts to confirm the teacher accounts you want to move to your school.
Note: If a teacher created their account using a personal email address, please have them edit the email address on their account to use their school email.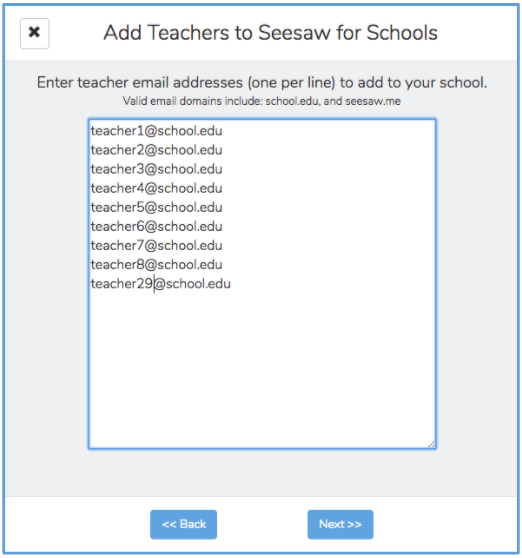 Step 3: Assign Student IDs
Seesaw uses the Student ID to tie together a student's portfolios from different classes and years.
You might have students who started off on the free version of Seesaw who don't have Student IDs. Some of these students may also have multiple journals because they used Seesaw in multiple classes.
If you want teachers to access those portfolios in future years, you'll need to assign the students a Student ID and merge duplicate journals.
If you don't need teachers to access historical portfolios, skip this step!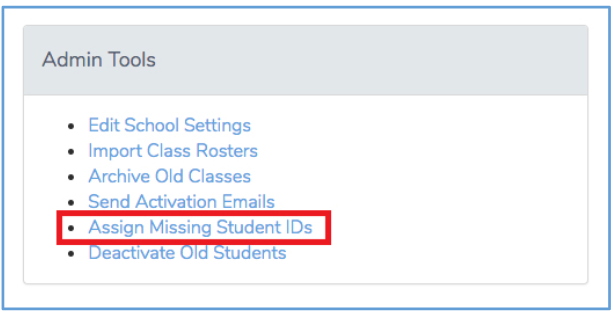 Sign in to your

Seesaw for Schools Admin Account

.

On the Overview tab, click 'Assign Missing Student IDs' in the Admin Tools section.

Type in each student's Student ID. If your school doesn't use Student IDs, you can use something like JohnA1, JohnF2, ClaireV1.

Use the 'Filter by' option to filter student names by class. This can be helpful if you are only adding IDs to students in select classes.

Tap 'Save'.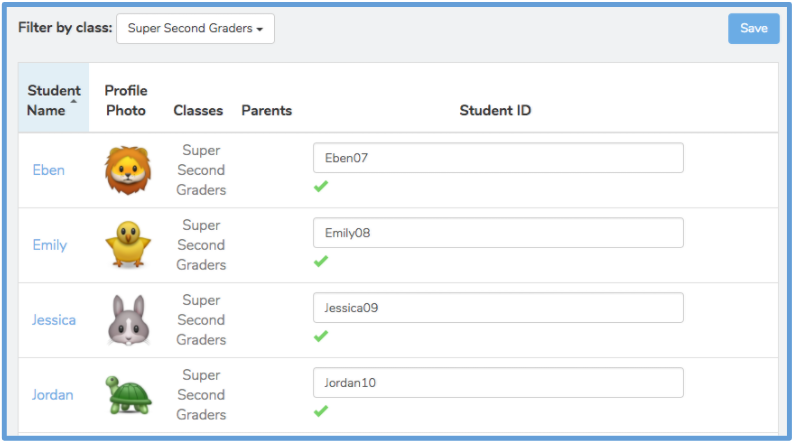 Step 4: Create New Classes
We formally recommend adding classes with a CSV file mid year to ensure your dashboard is set up correctly. 
New classes (and their corresponding teachers and students) can be added to Seesaw with a CSV file.  
Fill out the

CSV file template here

Notice the tabs at the bottom of the spreadsheet 

Select Email as the Sign In Mode for students who regularly use email

Select Class Codes as the Sign In Mode for students who do not use email regularly (you will need to access home learning codes later)

We recommend adding primary students to one class only, older students can be added to multiple classes

Additional teachers and specialists can be added as co-teachers in the CSV file template
NOTE: Add only add NEW classes to your CSV template and not existing classes. if you transfer an existing class AND add this same class again as a new class in the CSV template, there will be duplicates of this class in your dashboard.