Please find instructions below for signing into your Seesaw admin account!
If you do not have an existing Seesaw account with your school email:
If you have been invited to be an Administrator on your Seesaw for Schools account, you have been sent an email to activate your Seesaw Admin Account.

You can search for "Activate your Seesaw Admin Account" to find that email.  
Click on the Activate your Account button in the email and follow the prompts to set your password.
If your invitation has expired, please contact another member of your Admin team to send you a new invitation.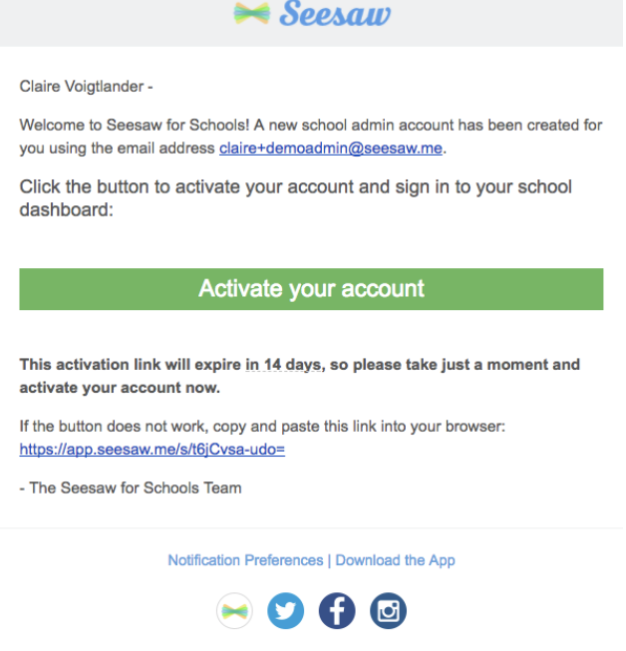 If you have an existing Seesaw account (Teacher, or Family account) with your school email:
You'll first need to accept the invitation to become an Admin at your school. Click on the Join School button in the Admin Invite email. 

From there you will click the Sign In tab at the top of the screen. Enter the email address and password that you use with your Teacher or Family account to sign in. Then accept the invitation to join the school as an Admin. 

Now that you're connected to the school, when you need to log in again you can go to app.seesaw.me and select 'Seesaw for Schools Administrator Sign in'. Use the same log in details as your teacher account and you will be logged in to the school dashboard!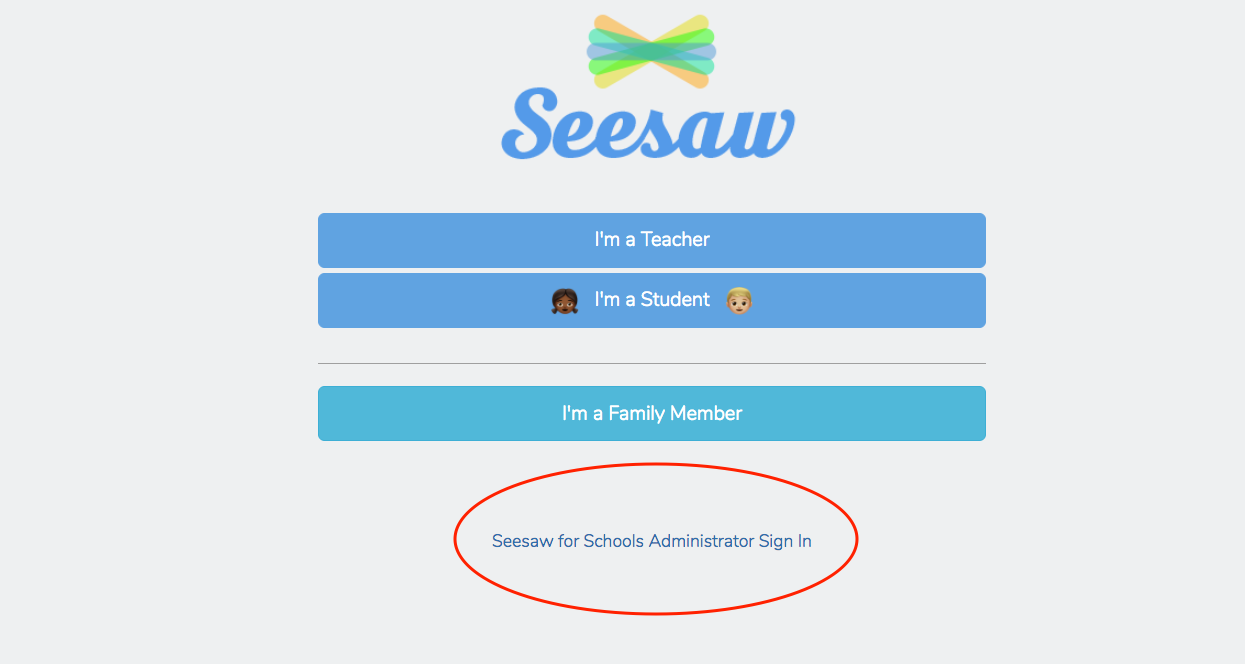 From your admin account, you can always switch to your teacher or family account by clicking your profile icon in the upper left corner>click the gear icon>click 'Switch to Teacher Account' or 'Switch to Family Account'.