There are a few options to create summer school courses in Seesaw.
Option 1: CSV Rostering (recommended)
After you have completed the End of Year steps, you can create your Summer School classes. Using the CSV Roster Template, you will be able to create new classes for your teachers to use over the summer. You will want to upload your CSVs to the dashboard(s) that may be hosting summer school sessions. For more information on CSV Rostering, please click here.
CSV Rostering can be used if you have summer school students coming from many schools across your district to one site. Students who are connected to a different school than the one hosting summer learning will need an email address added to their account. Please add an email address to any student accounts prior to importing your CSV Roster. Students do not need to sign in to Seesaw using email, they can continue to use QR code sign-in.
Option 2: Clever or ClassLink Rostering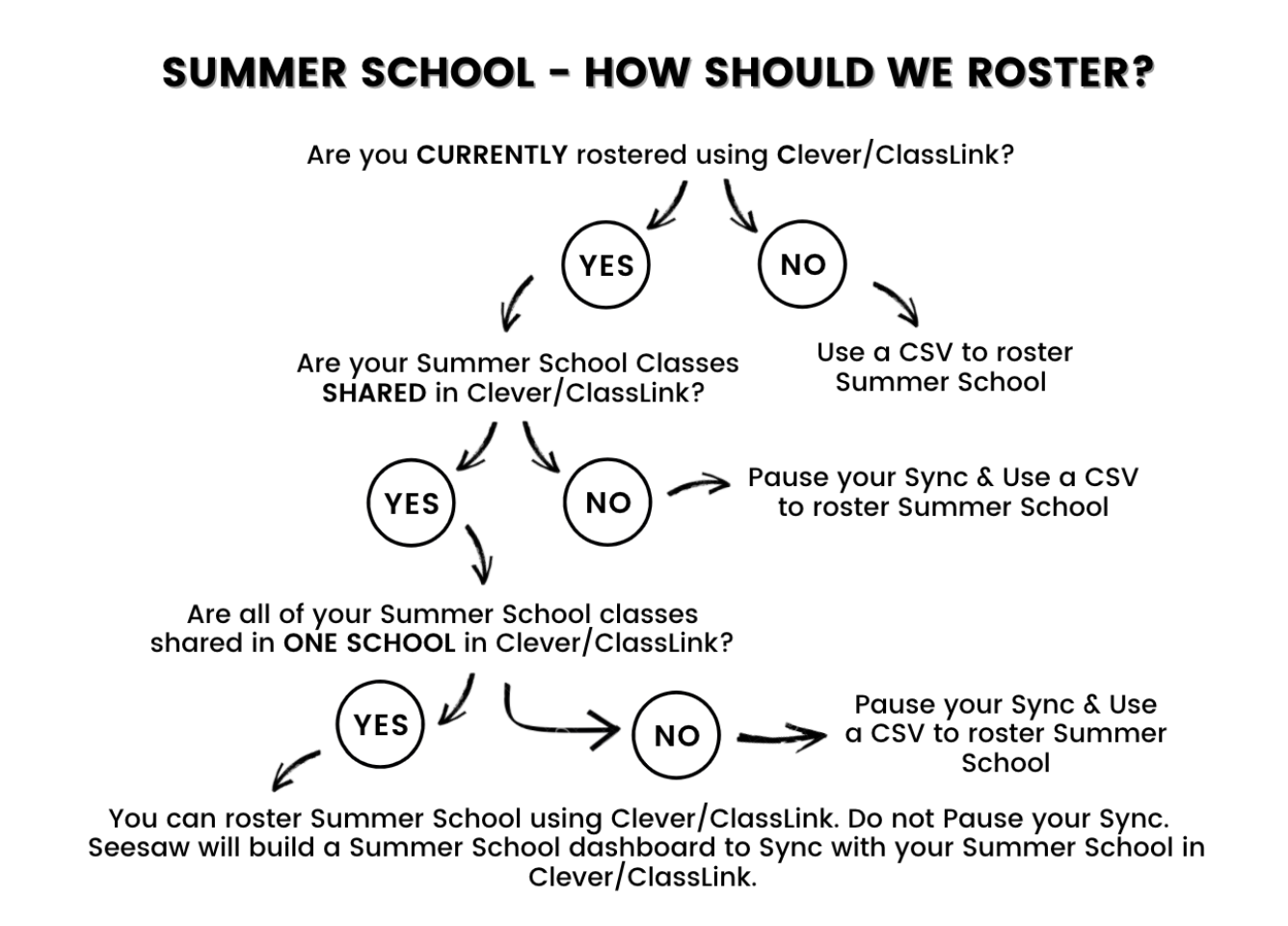 Clever:
It is possible to roster your students for summer school with Clever. To start that integration process, click here to
figure out what rostering method is right for you
.
ClassLink: Your summer school data may already exist in the Roster Server, or, you can add it towards the end of the year by your SIS. The only action that you may need to take is to add the new courses/classes to the permissions. Here's how to add courses/classes to your permissions.
If your district does not have a Summer School Dashboard created in Seesaw, please contact Seesaw Support.
Note: Clever and ClassLink summer school integration are only available for districts who currently use Clever or ClassLink to roster their classes in Seesaw.