In Seesaw's creative tools when you have selected a photo, shape or label, you can modify it using the following keyboard shortcuts. To select something, tap on the move tool

, then tap on the photo, shape, or label.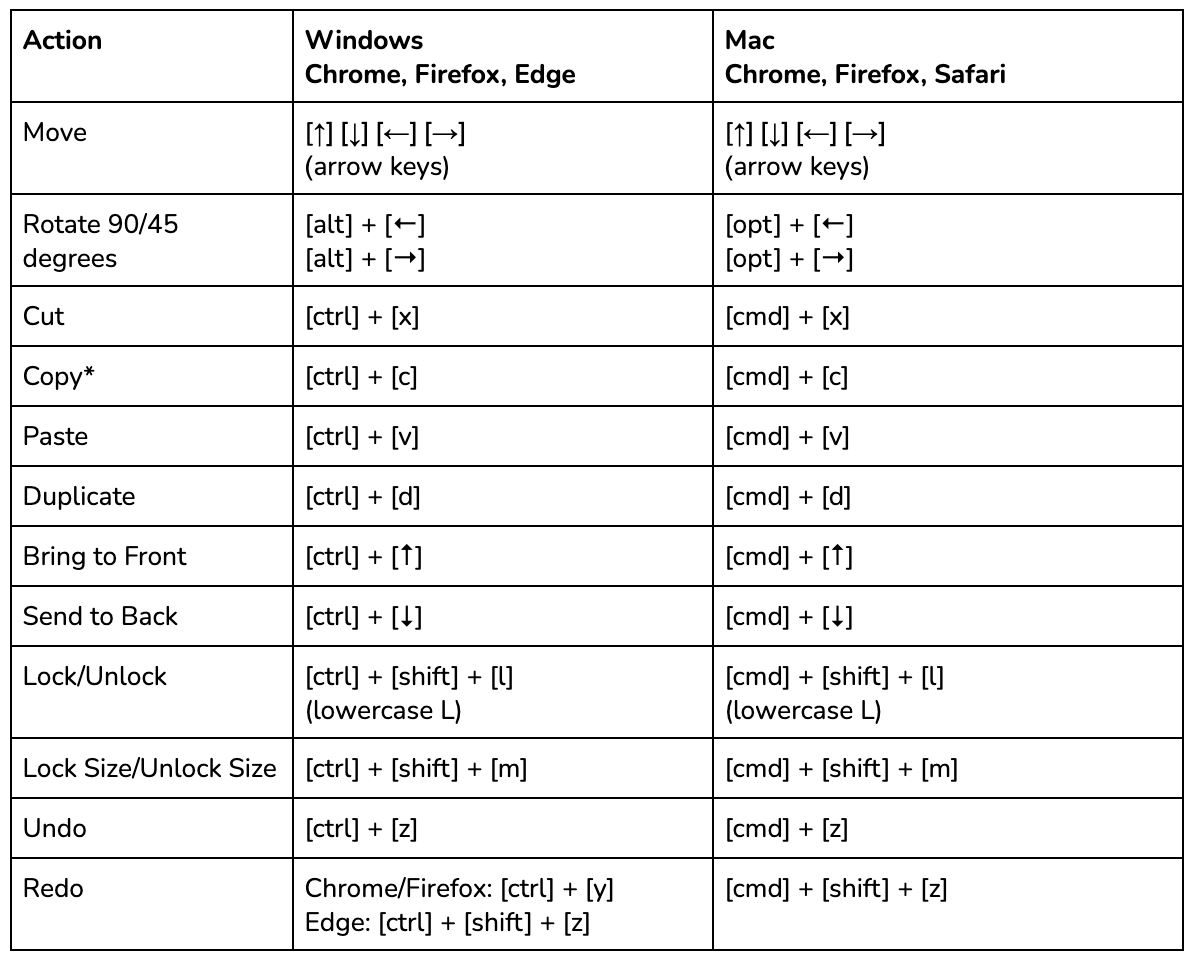 *You can also copy content from another website and paste it into Seesaw! For example, copy an image from image search results and paste it into your Seesaw post.