Nothing gets families engaged with the classroom like seeing and hearing what their child is doing at school! Our goal is to help you keep parents in the loop and engaged in your classroom through personalized, easy to use, safe, and visual updates.
Here's an optional letter you can send to families introducing them to Seesaw.
Introducing Seesaw at Back to School night? Here's a presentation about Seesaw that you can share with parents.
Follow these steps from a device with printing capabilities.
 Tap 'Invite Families' (bottom right).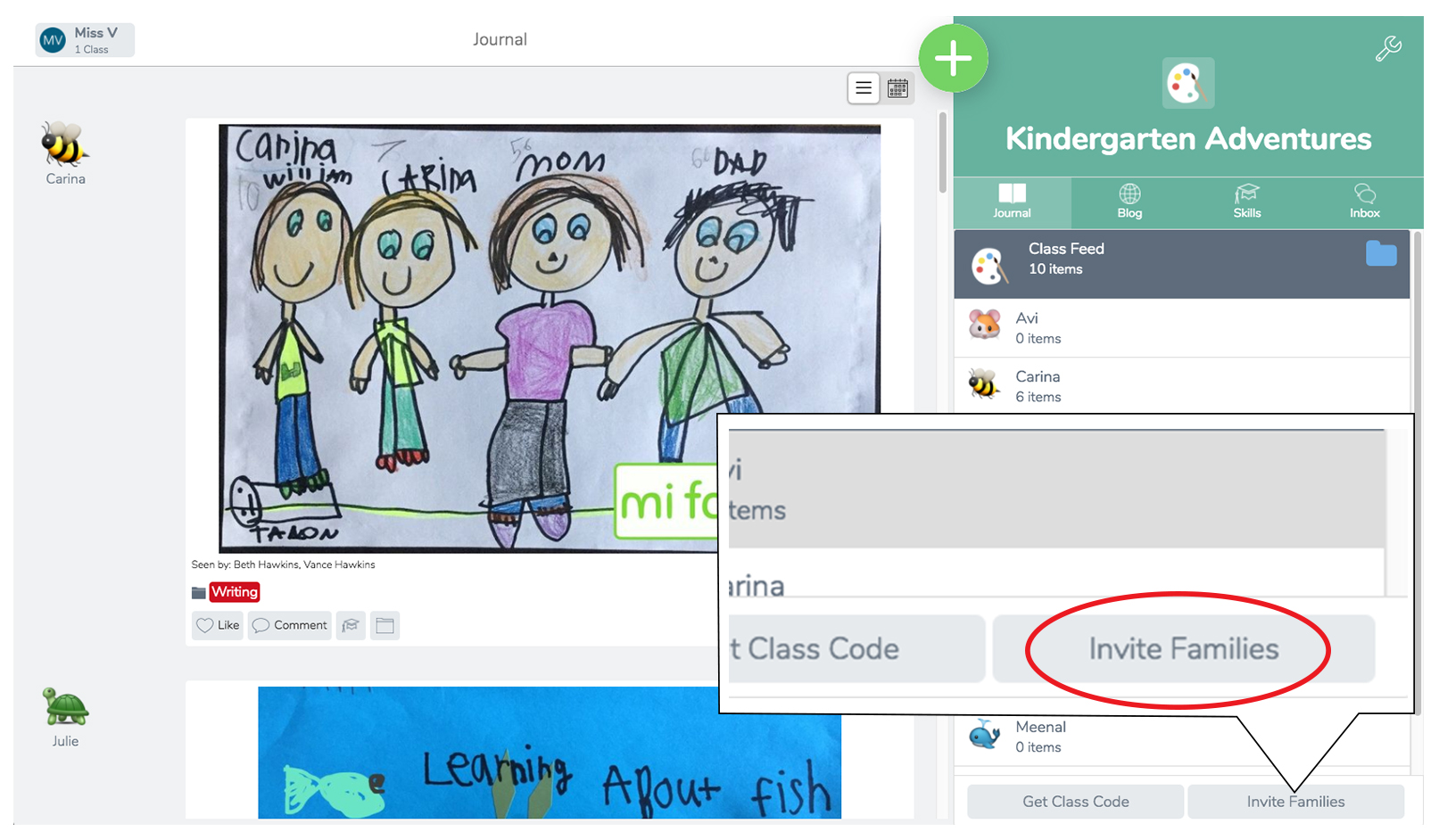 Tap 'Turn on Family Access'. 

Remember, family members only see items that their child is tagged in or items that the teacher adds to "Everyone".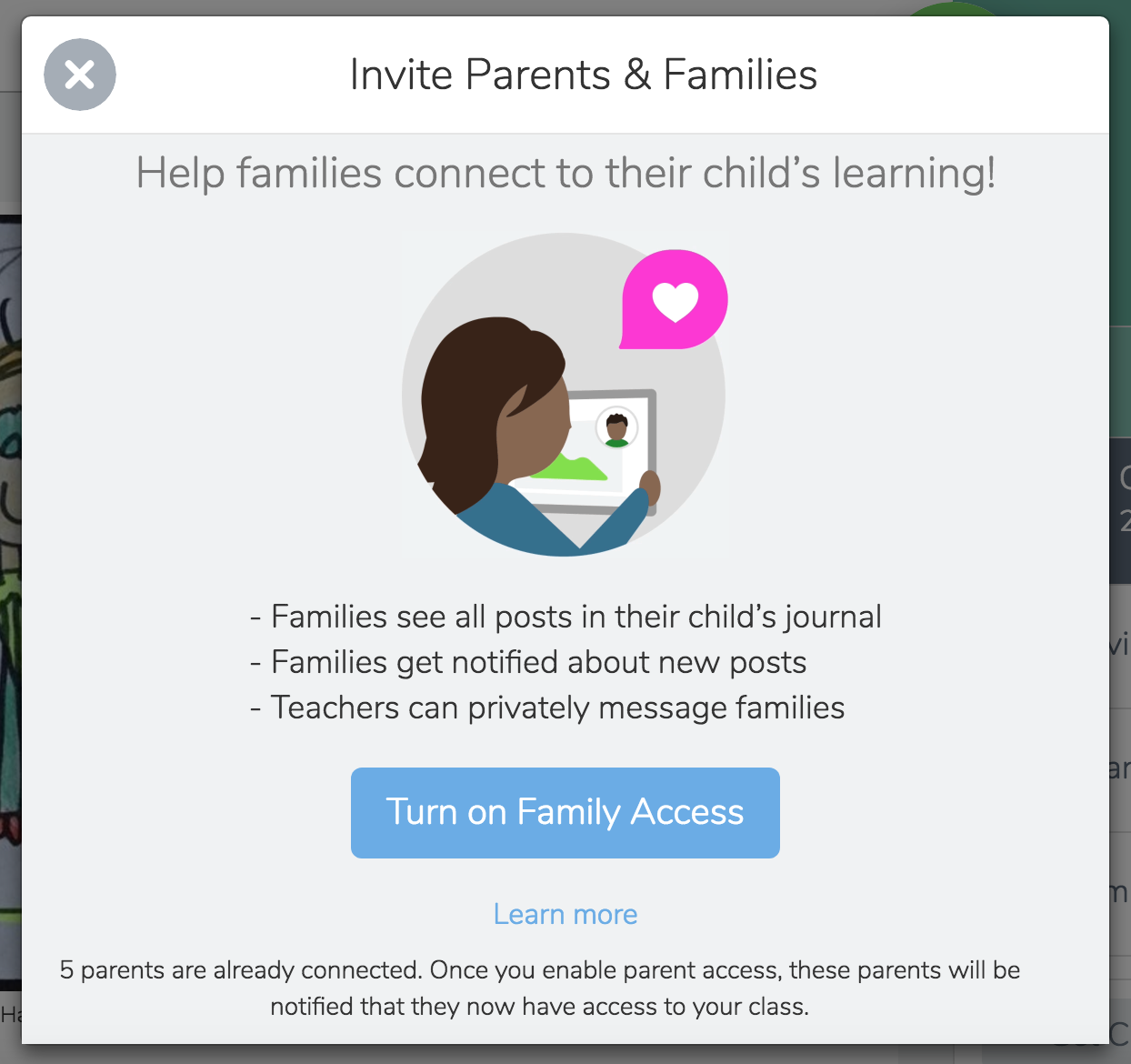 Tap '

Print Paper Invites' 

and print them out. Each page will have a unique student name and QR code. If you'd rather email parents, tap 'View Sample Email'.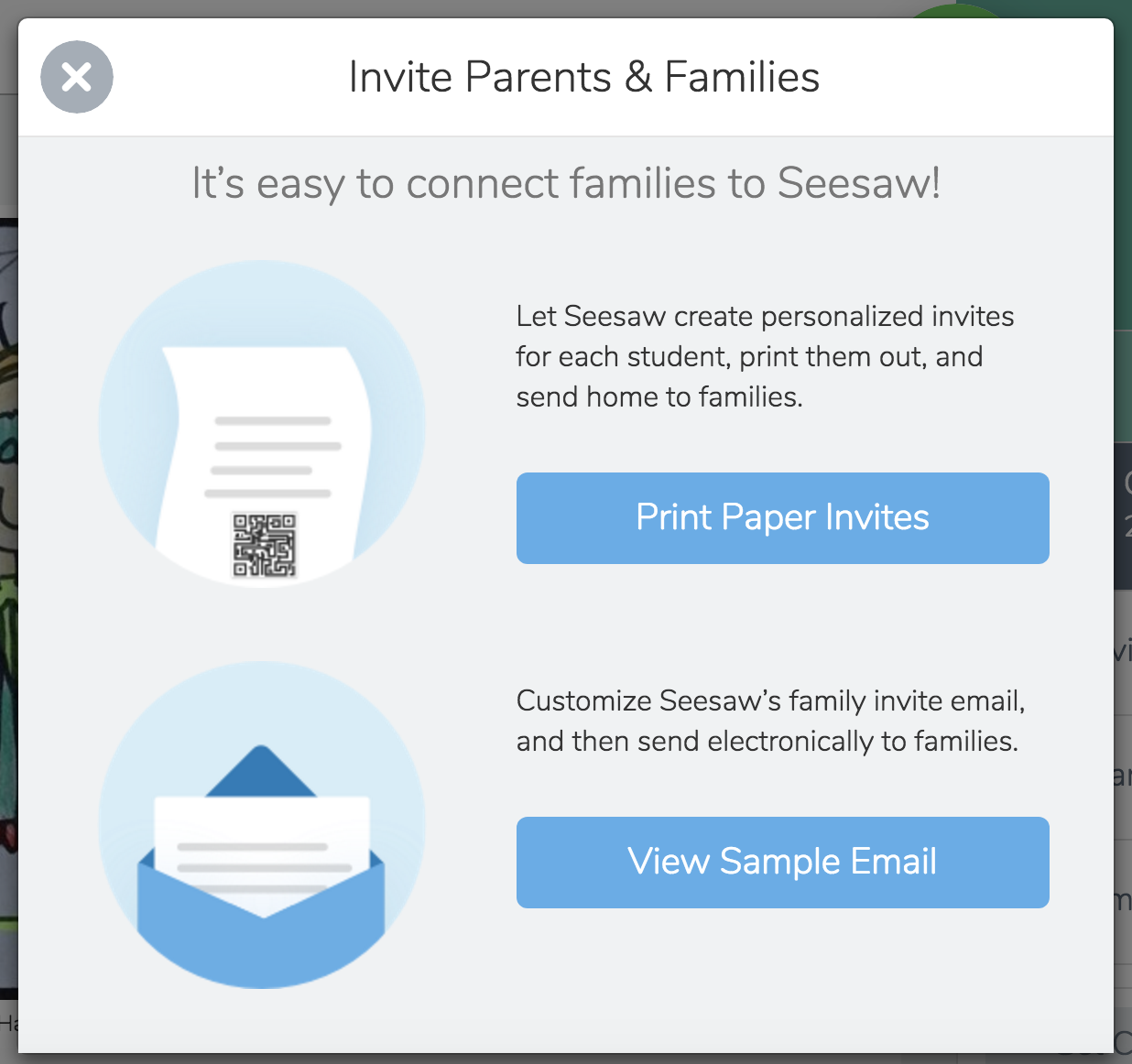 Send home paper invites. 

Check the name at the top of each invite to make sure that you are sending the correct invite home. Students can have up to 10 family members connected to their journal. Each family member can use the same invite to connect.