Our Family Invite letter is available in the following languages:
To customize the Family Invite Letter to your class, please follow the instructions below. You will need to add a specific class link in order for families to join your class.
1. First, tap the +Families button.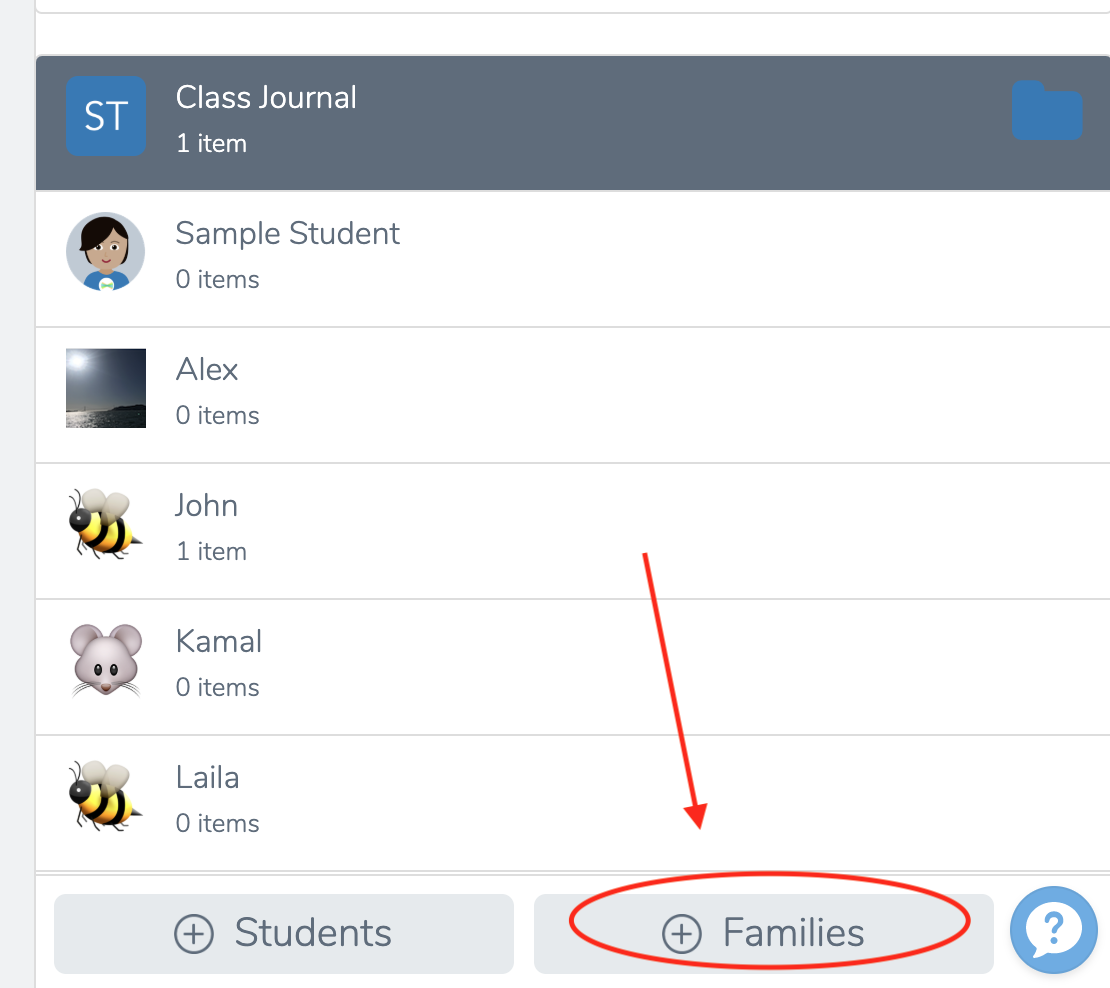 2. Choose 'Share an Invite Link'.

3. Then, you will need to copy your specific Invite Link, and paste it in the translated Family Invite letter resource.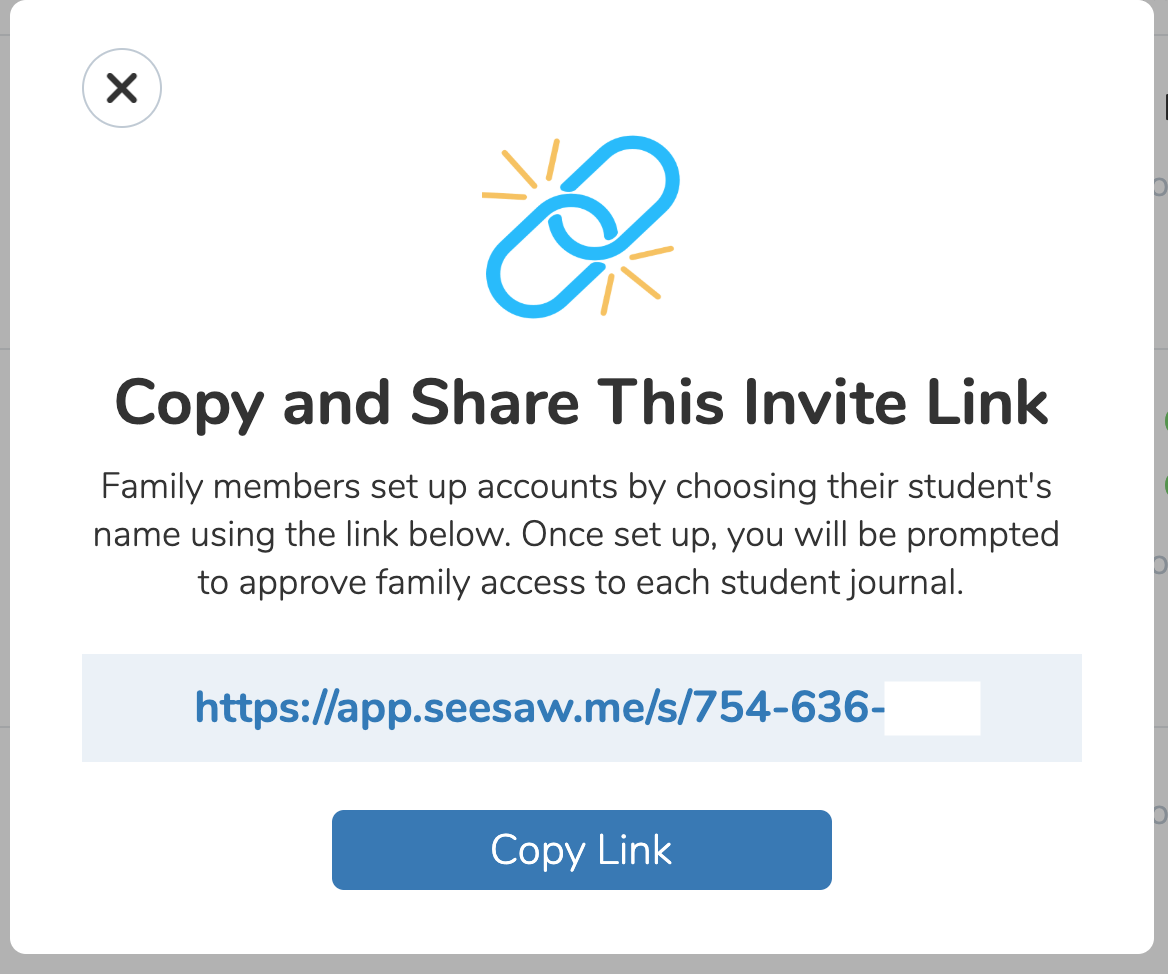 4. On the translated invite, please add your Invite Link and name so family members can connect to your class.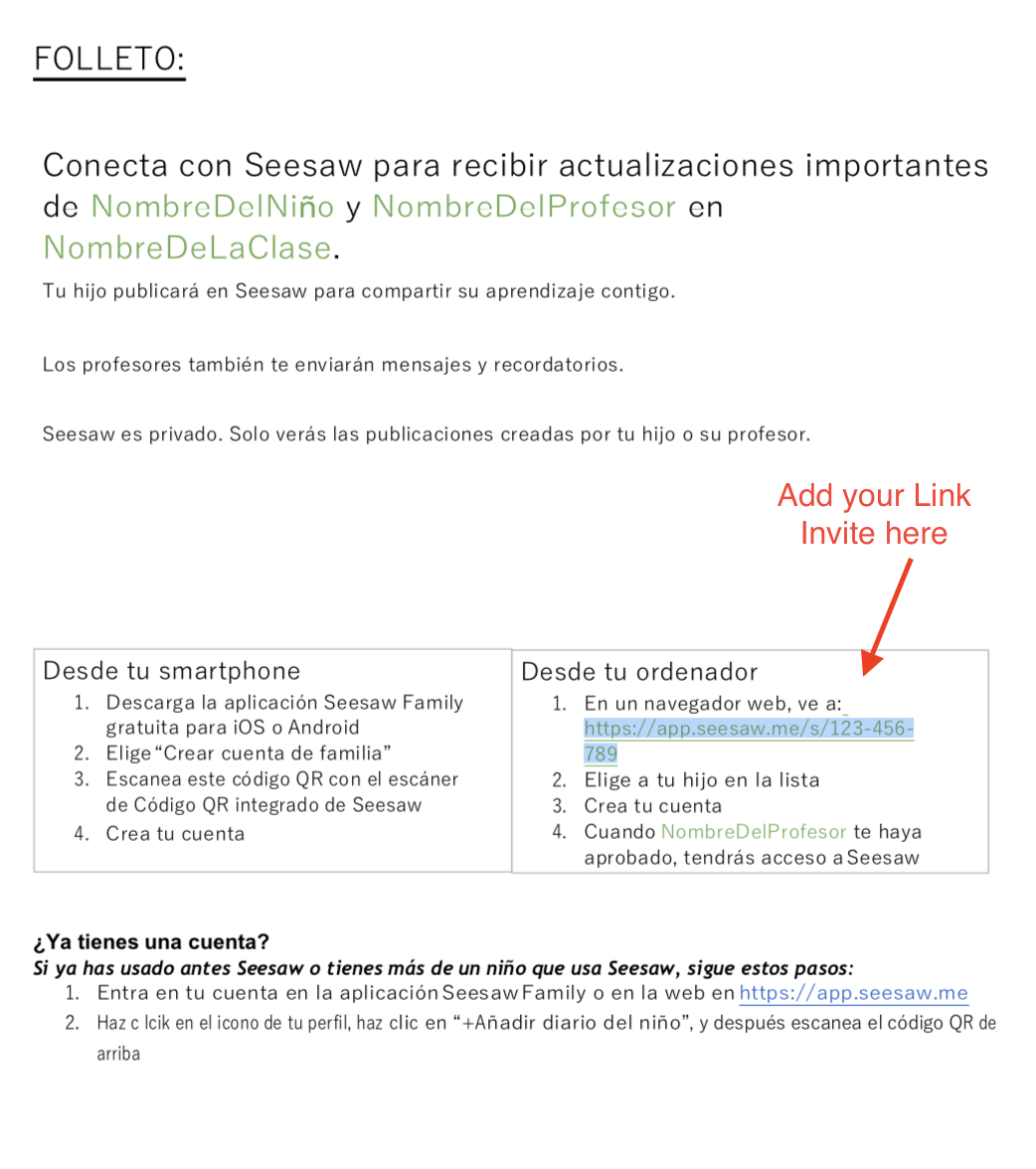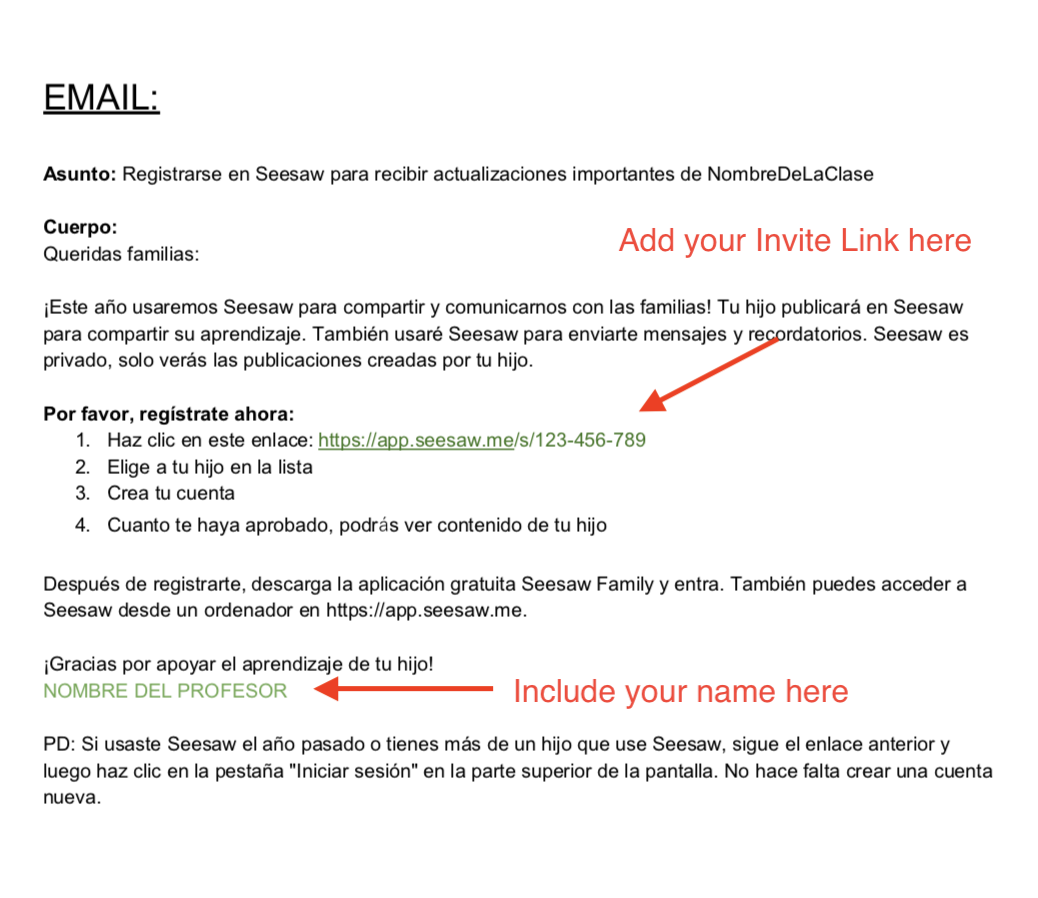 Thanks to our Ambassadors for translating these additional Seesaw resources!
French
Seesaw Overview for Teachers
Hands-On Teacher Training
Teacher Getting Started Checklist
Student Intro Presentation
Wow Work Video for Students
100 Ways Students use Seesaw PDF
Family .Zip Export Instructions
Family Welcome Video
Dutch