Nothing gets families engaged with the classroom like seeing and hearing what their child is doing at school! Our goal is to help you keep families in the loop and engaged in your classroom through personalized, easy to use, safe, and visual updates.
How do I invite families to my class?
Make sure that you have added students to your class before you invite their families.
Log in to your teacher account from a device with printing capabilities and select the class you'd like to connect families to. Tap the '+ Families' button located under your class list.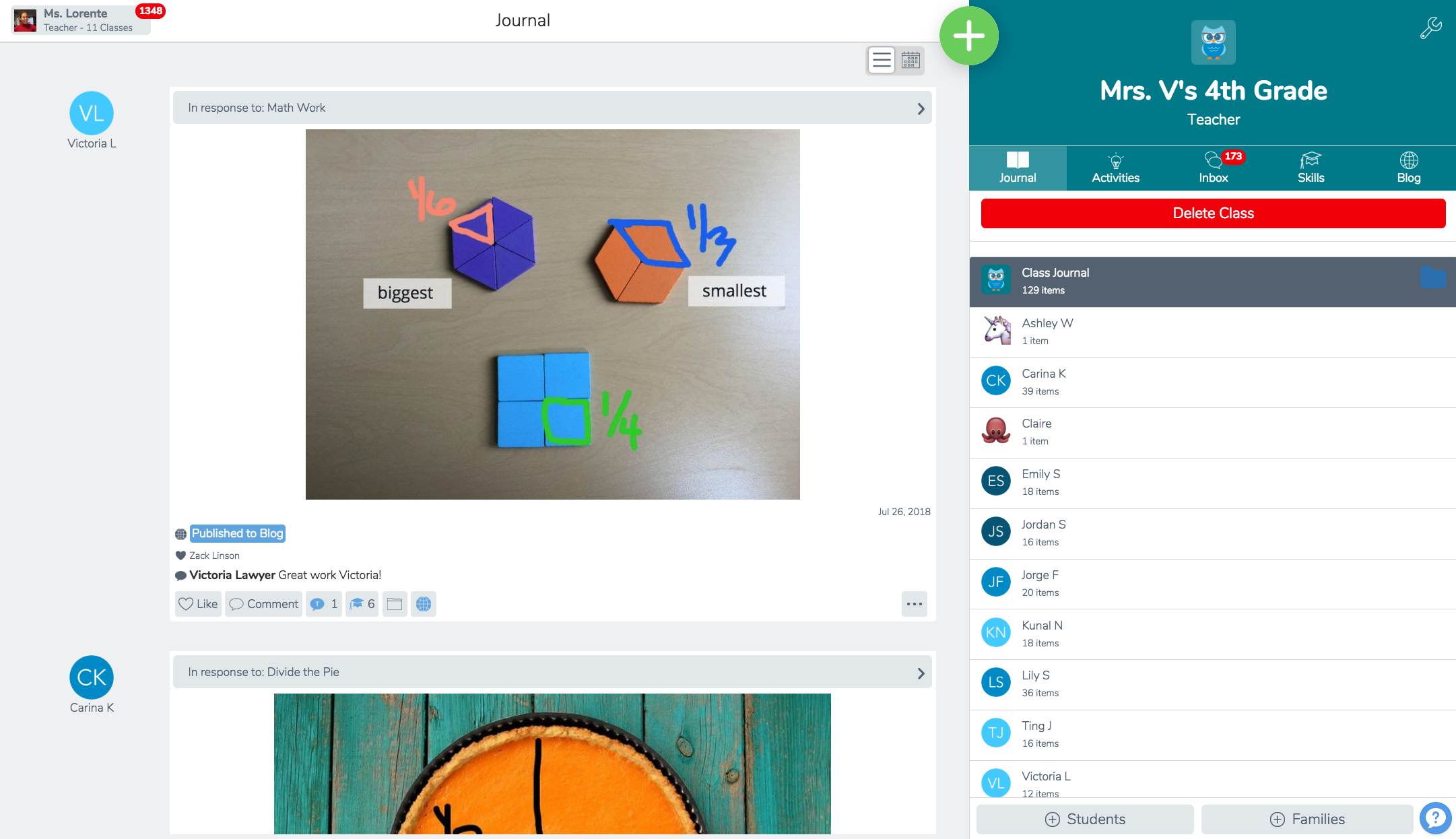 3. Family Access is automatically set to OFF as a default setting on all classes. Please tap 'Turn on     Family Access'. Remember, family members only see posts that their child is tagged in or posts     that the teacher adds to "Everyone".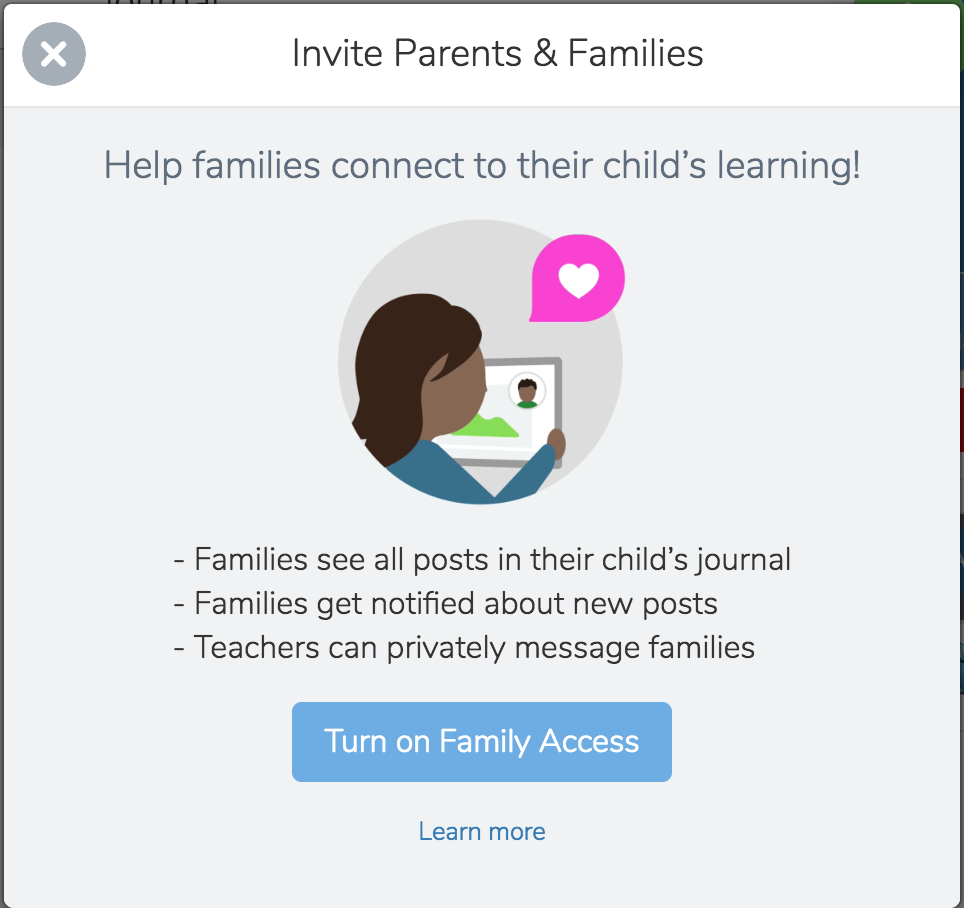 4A. To send printed family invite letters: Please tap "Print Paper Invites".  Each printed invite letter will have a unique student name and QR code and instructions for families to add their student's journal. Please be sure to send each student home with the invite letter that has their name at the top. Up to 10 family members can connect to one child's journal using the same invite letter.
4B. To email family invite letters: Please tap "View Sample Email". From here, you can copy and paste the sample invite letter and customize it for your families! Families will connect to your class with the URL listed in the letter and will select their child's name from a class list. Keep an eye on your notifications; you will need to approve family access using this method. Up to 10 family members can connect to one child's journal using the same URL.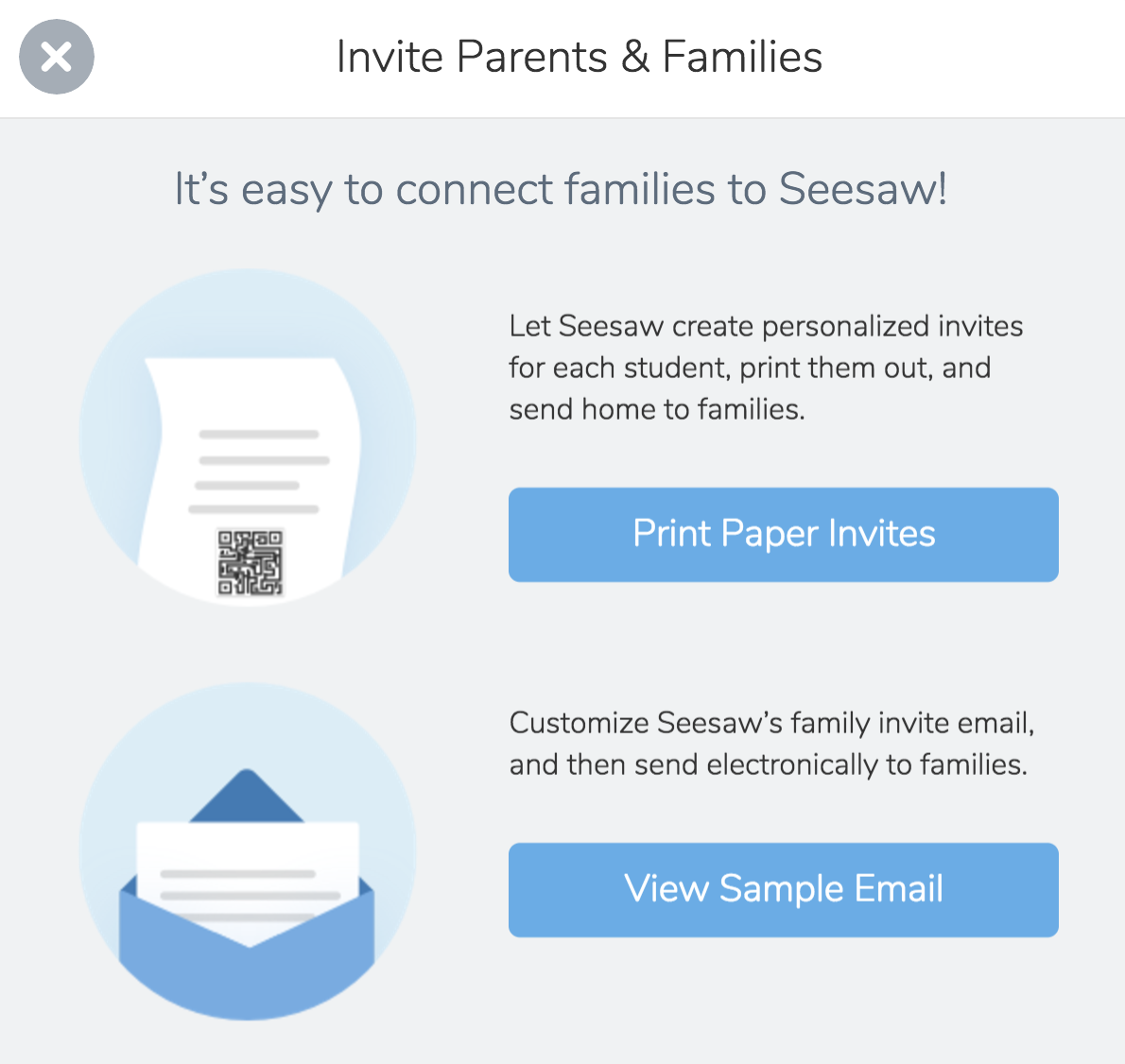 How do I introduce families to Seesaw?
Introducing Seesaw at Back to School night? Project our Back to School website or share this presentation about Seesaw and families.