👤 Audience: Seesaw for Schools Administrators
School administrators in Seesaw have the ability to manage or audit the Seesaw Messages sent between users at their school. This includes the ability to view all conversations and announcements sent at the school, as well as remove messages that the administrator deems unnecessary or inappropriate.
We take student safety seriously at Seesaw. Please see this article for more information about Student Safety in Seesaw Messages.
View or Audit School Messages
Using the Admin Visibility feature, School Admins have the ability to view messages (including deleted messages) sent to a class or sent by a person in their school within a date window, view seen state, and edit history.
To view a video demonstration of this feature, watch the video here.
To access the Admin Visibility feature navigate to the School Dashboard.
1. Select the tab you want to view: Classes, Teachers, Students, Families. In this example, the Admin is viewing the Teachers tab.
2. Tap the 3 dots to the right of the user.
3. Tap View Messages.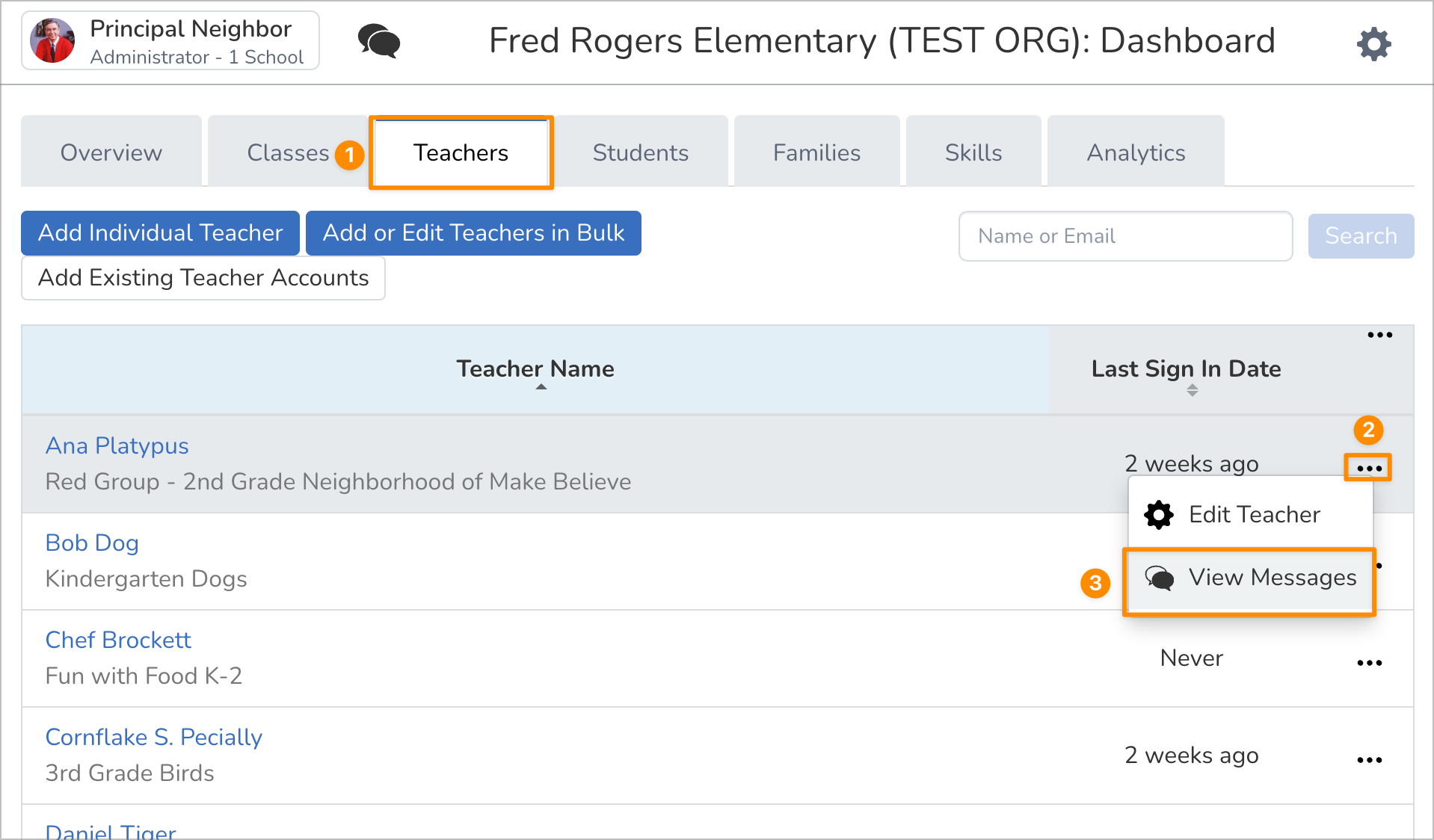 4. Select the date range for the messages you want to view (maximum of 30 days) and select the View Messages button.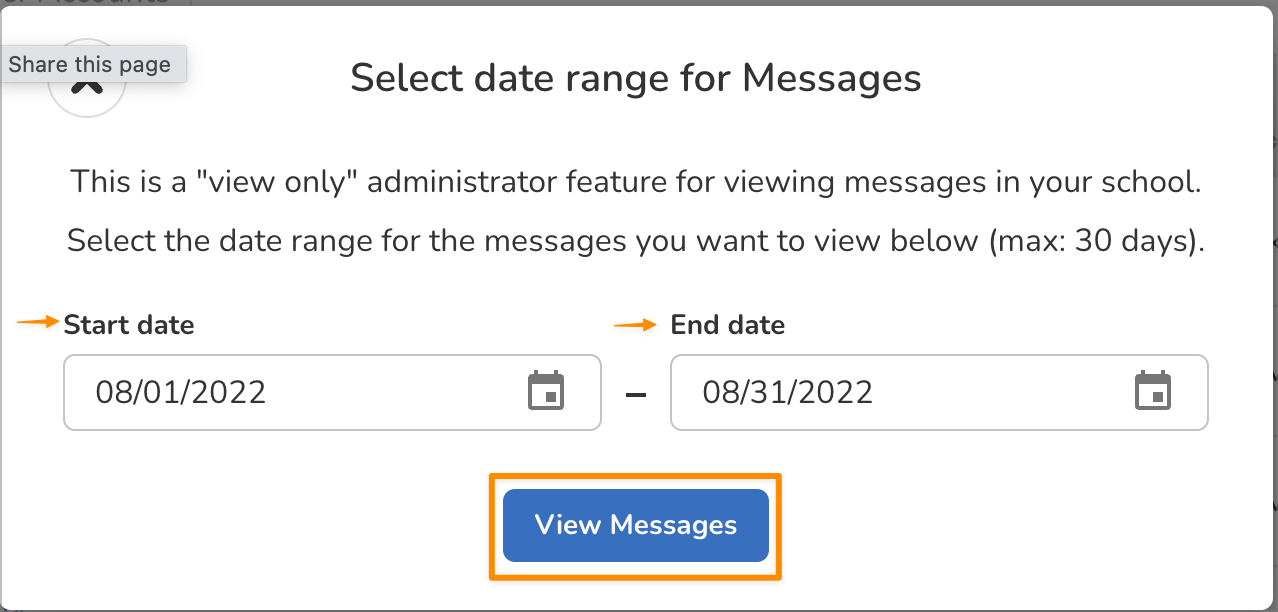 5. You will now be viewing Messages as the user you selected. A banner will appear at the top of the window indicating the Messages of the user account you are viewing, with the option to change dates.
View Other School Administrator's Messages
There are a few options available if administrators need more visibility into each other's school messages.
Option 1: Add all administrators as owners of school-wide announcements. This allows all administrators to view and reply to schoolwide Announcement threads. How to Add Multiple Senders to an Announcement.
Option 2: Add administrators as teachers on the school dashboard. Administrators may use the 'View Messages' for any users listed on the Teachers tab at their school.
Remove School Messages
Admins can remove messages on behalf of teachers from the Admin Visibility feature or from within the message thread.
Follow the steps above to access messages in the Admin Dashboard. Next:
1. In the class or user profile you selected above, select a message you would like to remove.
2. In the message view, tap the 3 dots menu and select Remove Message.