Coming Soon: Seesaw Messages
Have you heard? The messaging experience is getting an upgrade! Messages is still in Early Access and is not yet available for all Seesaw for Schools users. If you would like to be included in Messages Early Access, join the waitlist here.
Already using Messages Early Access? Find Early Access help and resources here.
There are two ways to message in Seesaw. Announcements are a great way to reach all families or students in a class, or you can message families privately through the Inbox.
See how to privately message families here.
1. To send an announcement, tap the green +Add button and select 'Send Announcement.'
2. Under the 'Send to…' drop down menu, select 'All Students,' 'All Families,' or 'All Students and Families.'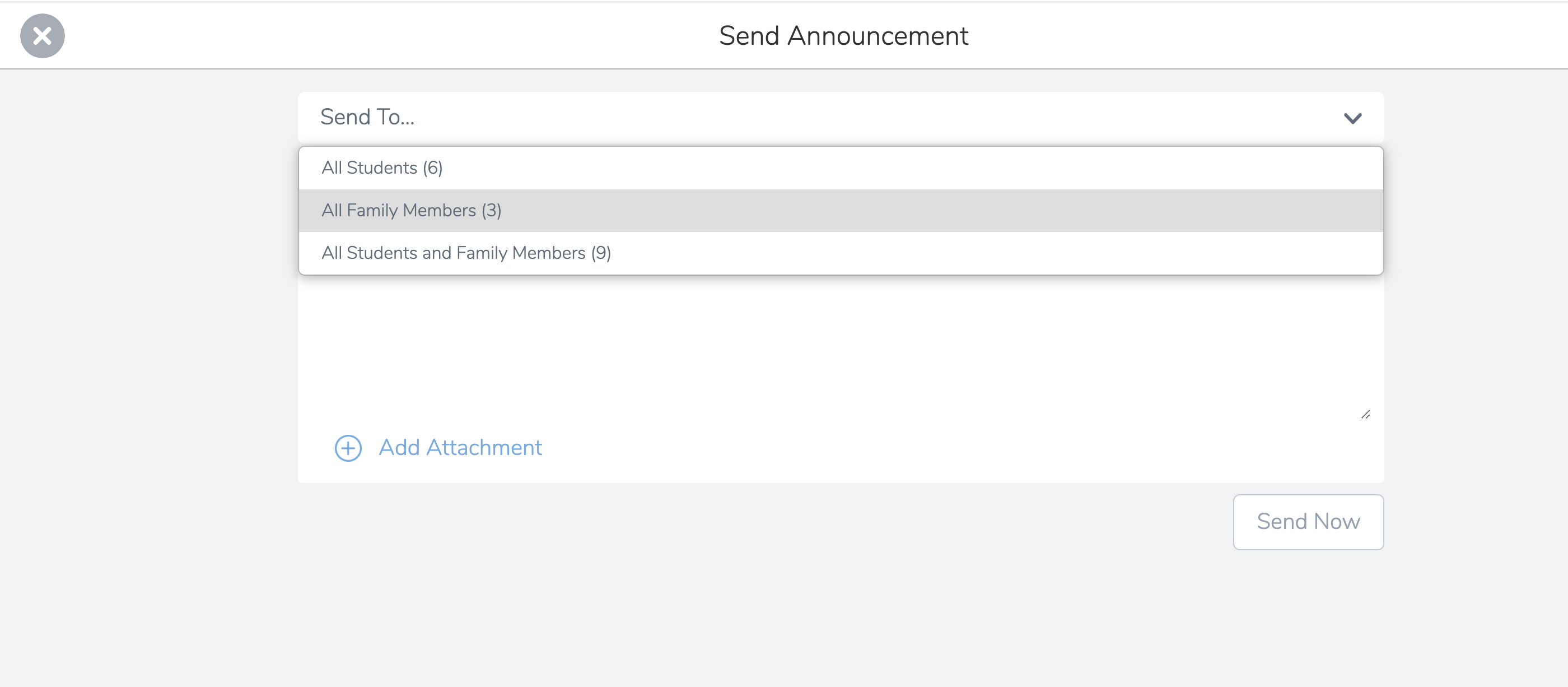 3. Type your announcement. To add an attachment, tap 'Add attachment.' You can select from any of Seesaw's Creative Tools to add to an announcement.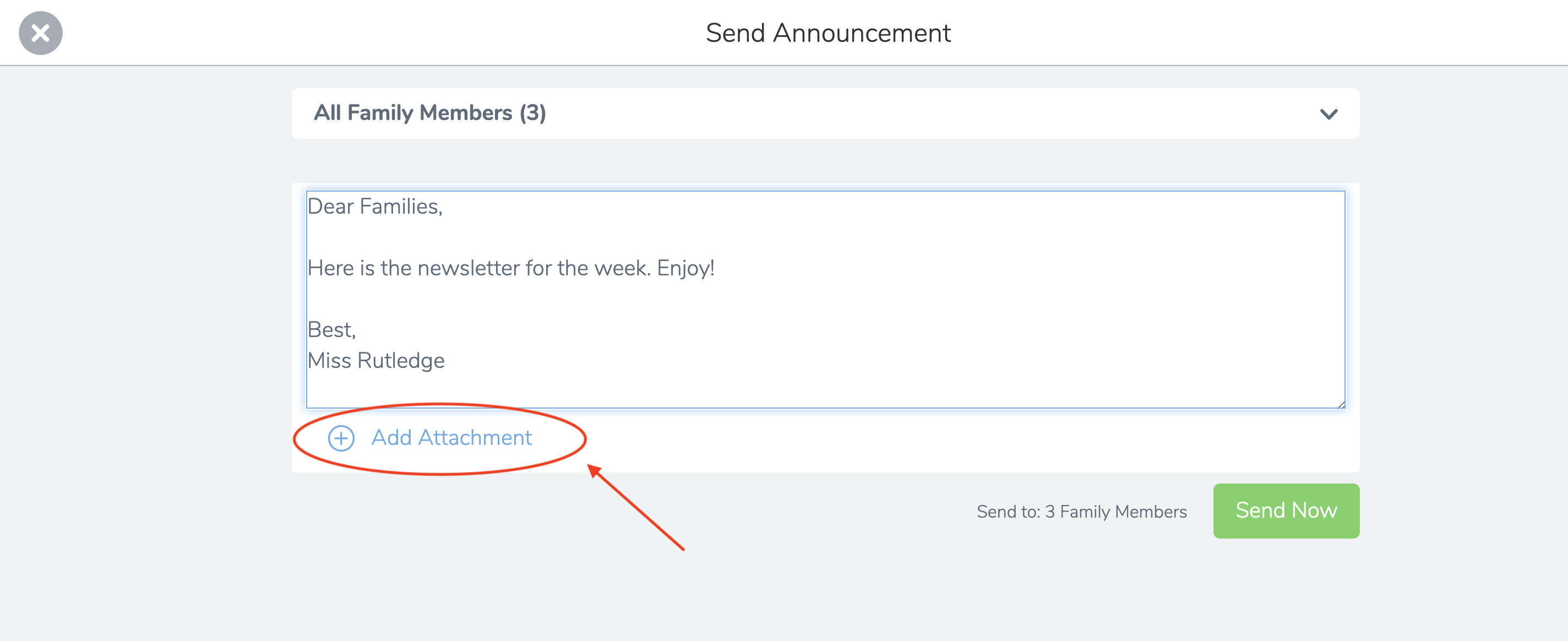 4. Tap the green check to add the attachment. Attachments will appear below your text message. To send the announcement, tap 'Send Now' on the web, or the green check on the app.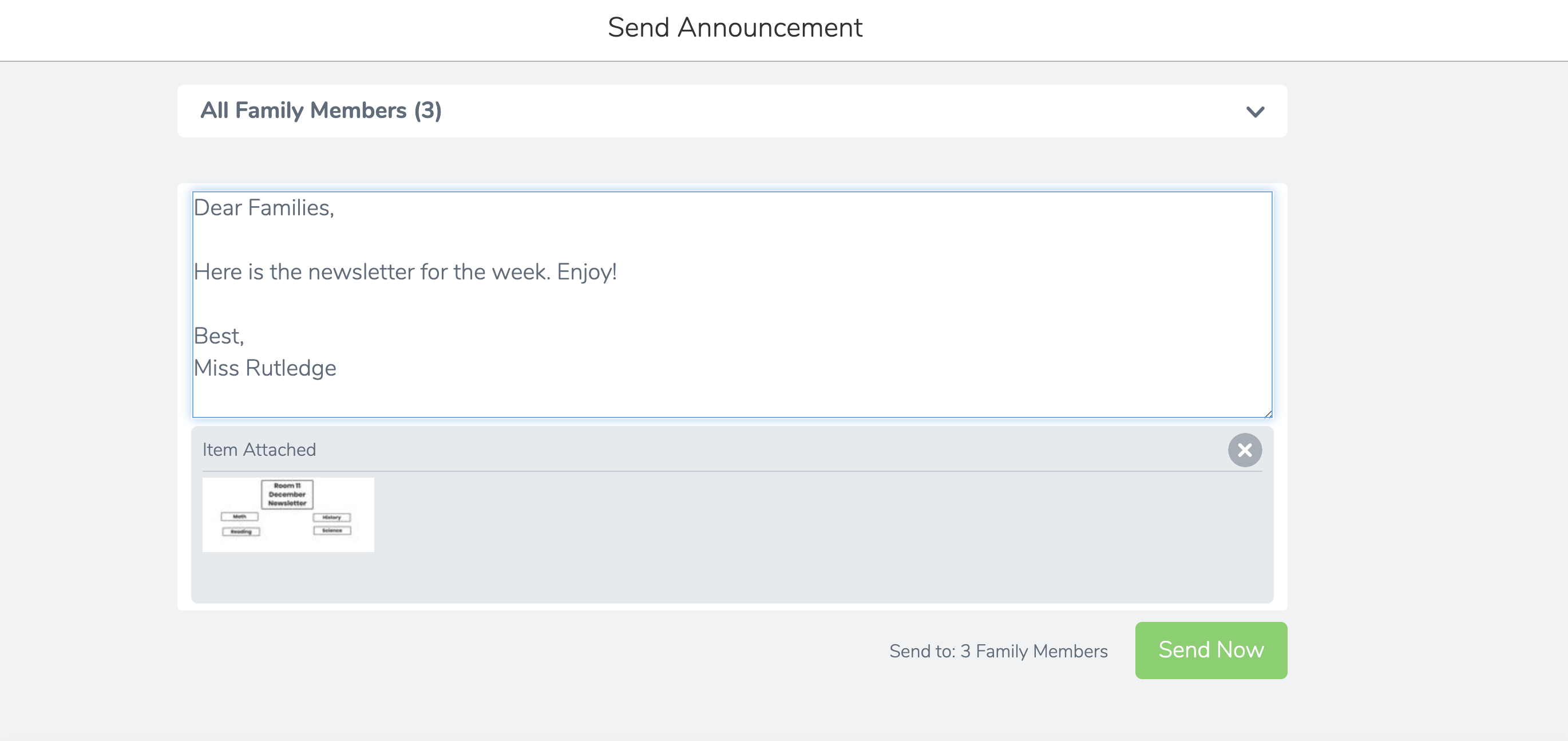 5. Tap 'Inbox' to see all of your messages and replies. This is also where you can privately message individual family members.