You're in control of how often you're notified about new information in Seesaw. Here are your options in the Seesaw Family account:
Tap your profile icon in the upper left corner.
Tap Account Settings.
Tap the dropdown box to select your preferred notification frequency:

All
Once Per Day
Never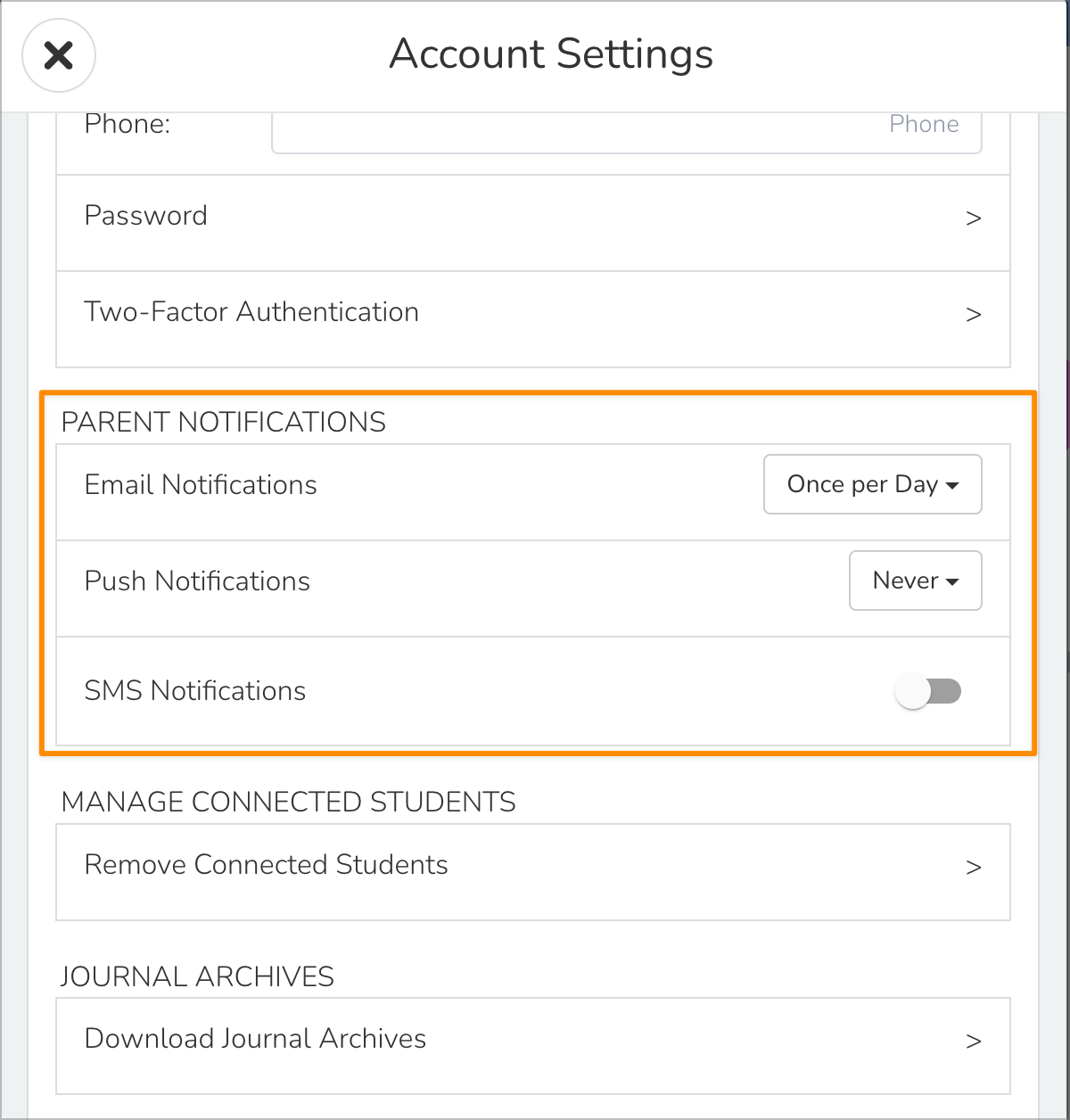 Please note, this setting is not available for Seesaw Teacher accounts.