Formative Assessment provides immediate Learning Insights for teachers: once students complete their assignment, teachers get automated, easy to understand reporting on who understands and who needs more support.

💡 New to Formative Assessment? Start with our Formative Assessment overview.
With Formative Assessment reporting, teachers can:
View students grouped by correct, incorrect, and no response.
Check the number of attempts a student made to get the correct answer.
Uncover misconceptions by clicking into student responses.
View scores and understand progress across multiple assignments.
Summary View
In the Summary View, teachers quickly see which concepts most of the class understood and which concepts they do not.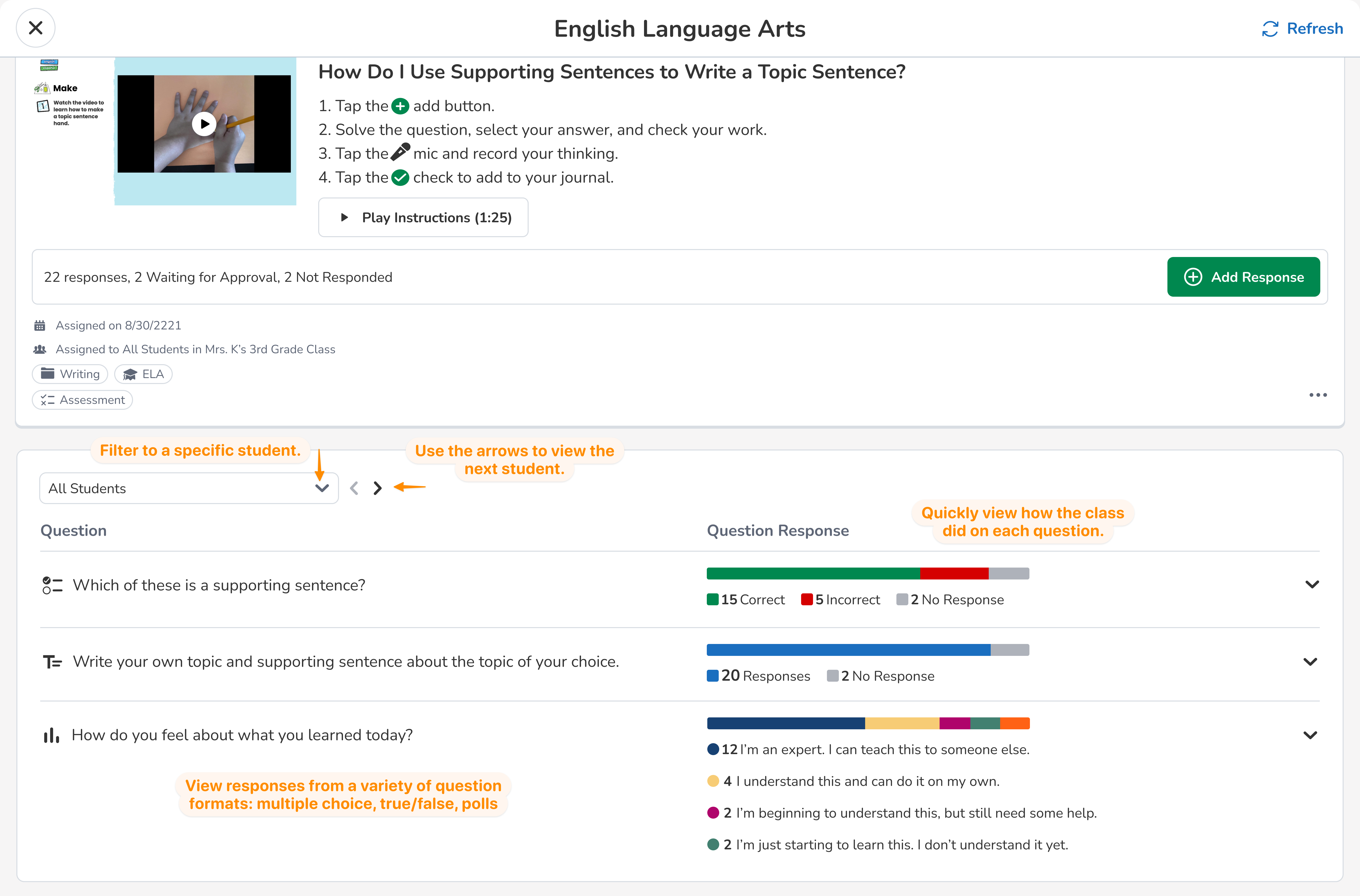 Detail View
The Detail View helps teachers see which specific students need more help.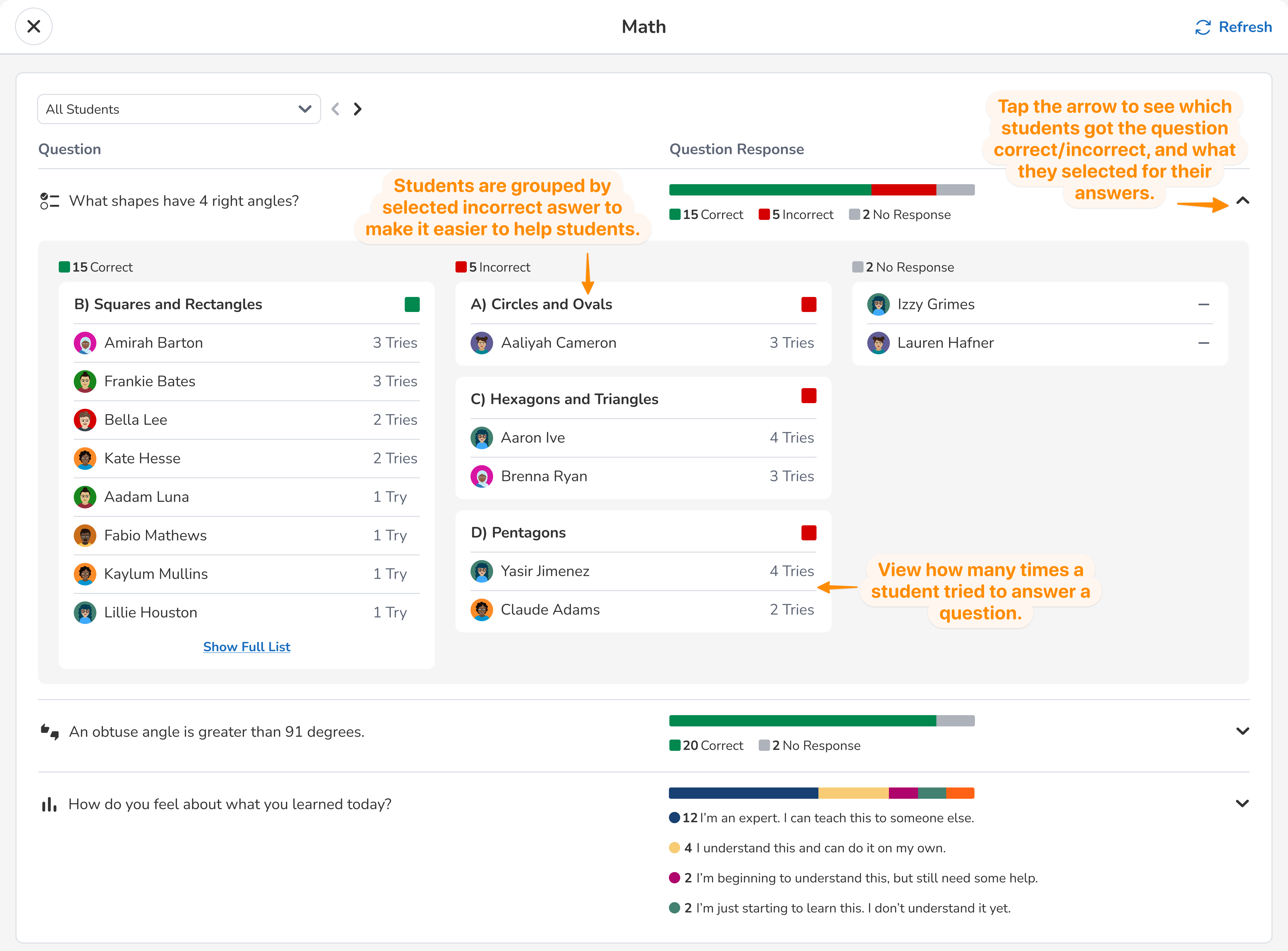 Activities View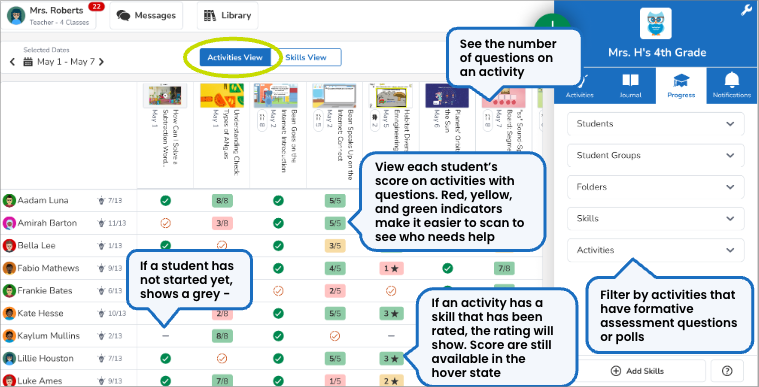 Skills View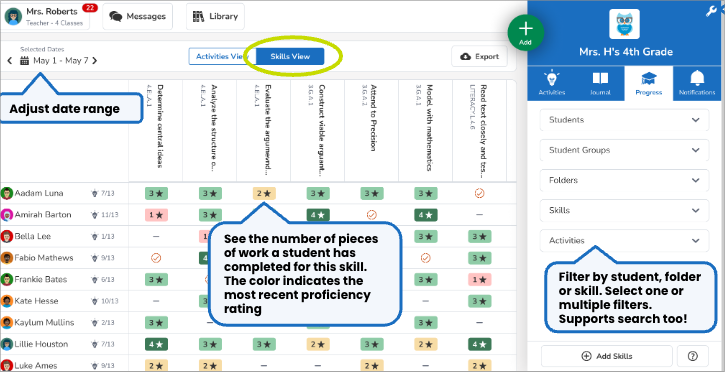 Exporting Activities or Skills Data as a CSV
Activities or Skills data can be exported as a CSV from the Progress tab.

💡 For a closer look at exporting, check out How to manage, archive, and export Skills!
FAQs
Who can use the Progress feature?
Progress is a premium Seesaw feature, part of Seesaw for Schools and Seesaw Plus.

Teachers and admin with Seesaw for Schools or teachers with Seesaw Plus can view the Progress tab for each class they have access to.

Progress is not visible to students or families.

Teachers can click on a student's name to copy a

Progress Report

to share with students or families as needed.

Students can go to the To Do section in their Activities tab to see what activities they need to complete.
Can I download Progress data from Seesaw? Yes, in Activities View or Skills View, select Export to export a CSV of activities or skills data, which you can then import into another system or use in Google Sheets or Excel.

What customization options are available? In Class Settings, teachers can select from one of four color schemes. Color schemes apply to both Activities View and Skills View.