View the below video and instructions to learn more about the student experience with frames!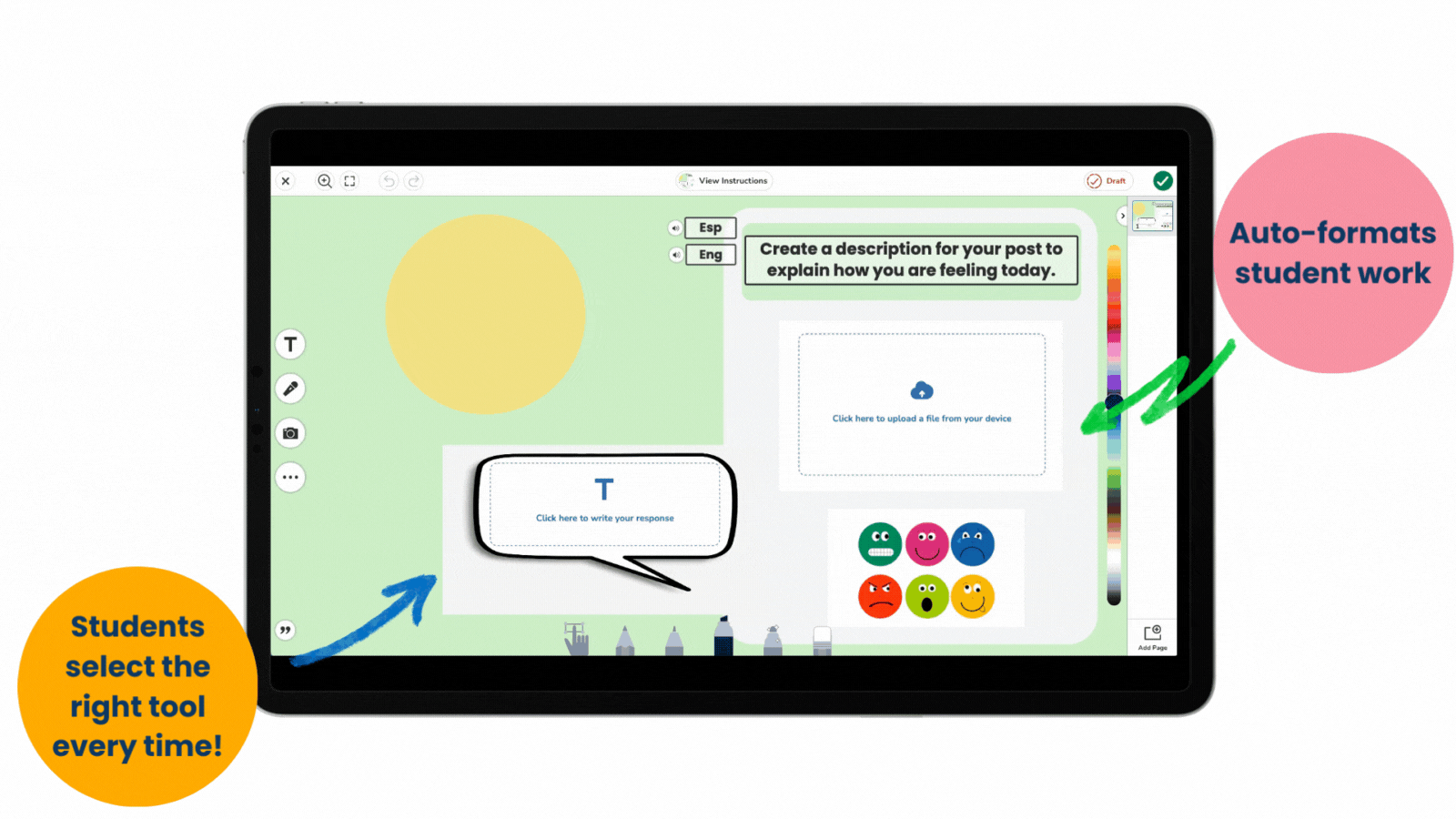 Students can tap or click anywhere within a frame that has been assigned to them. For frames that have a single tool shortcut, this will automatically open the appropriate tool. For example, clicking on a Photo shortcut will open the camera.

"Student Choice" frames require a student to select which tool they'd like to use to record their response. In these cases, a modal will appear with a shortcut to the available tools.

*Please note that PDF files cannot be uploaded using Frames, even with the upload option.
Once a student completes the action with the tool, their work will then be uploaded to the canvas and resized to fit the max width or height of the frame.




Students can click on the 3 dots menu to resize, move, and edit the object in any way they'd like. Students can also use the Creative Tools via the shortcuts on the left.