Announcements are a great way to reach all families or students in your class!
To send an announcement, tap the Green Plus and select 'Send an Announcement'.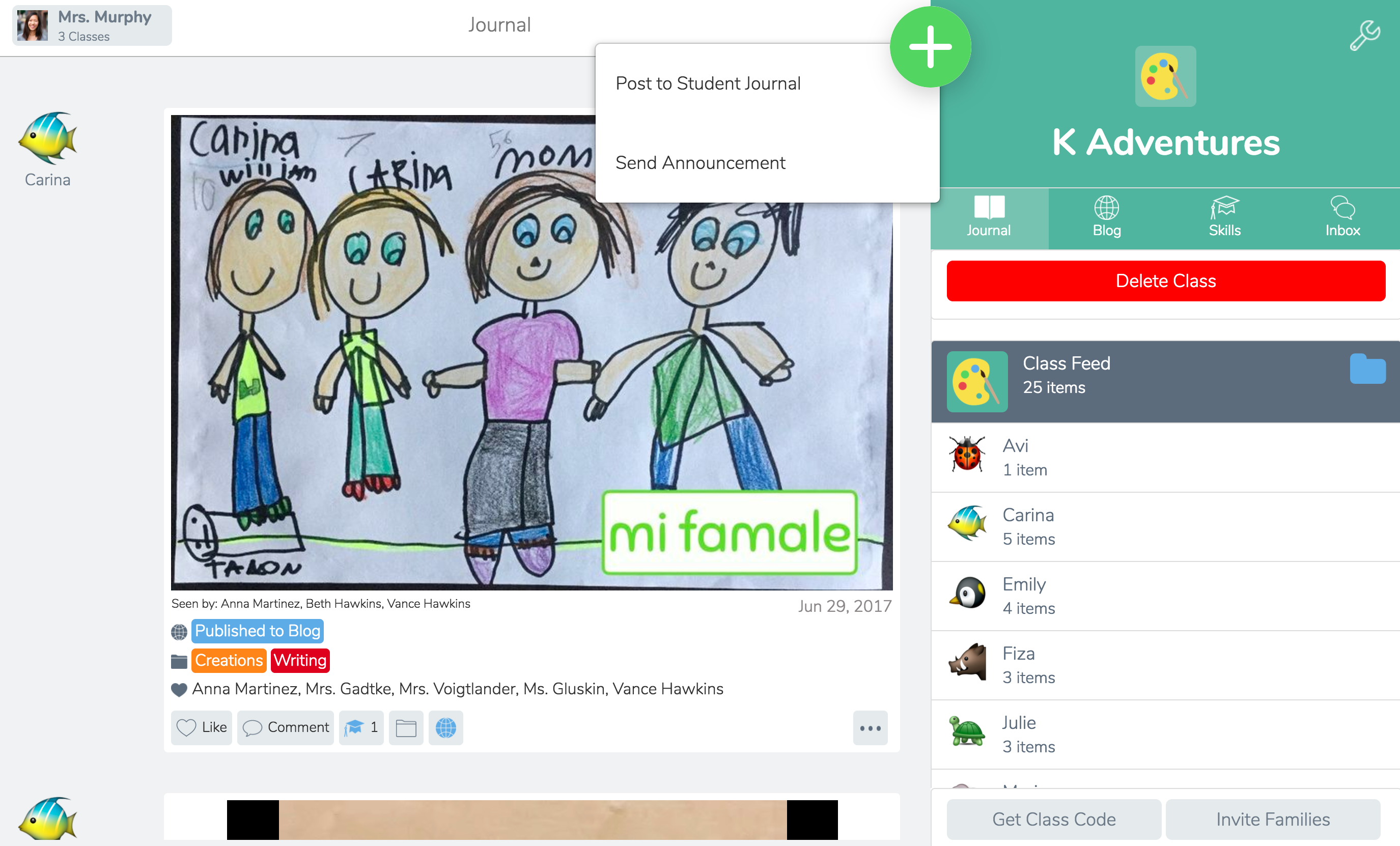 2. Under the 'Send to…' drop down menu, select family members, students, or both.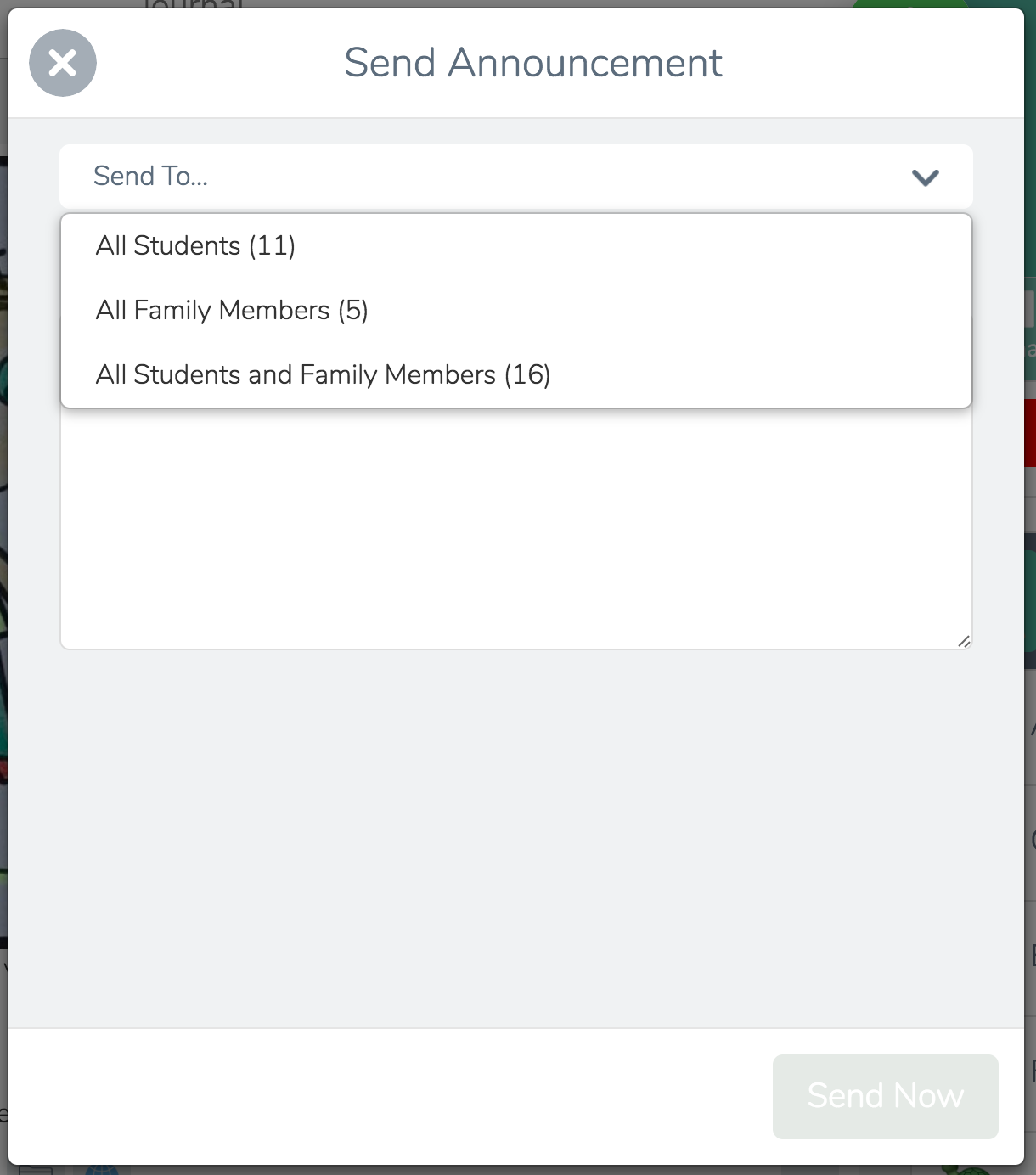 3. Type your announcement and tap 'Send Now'.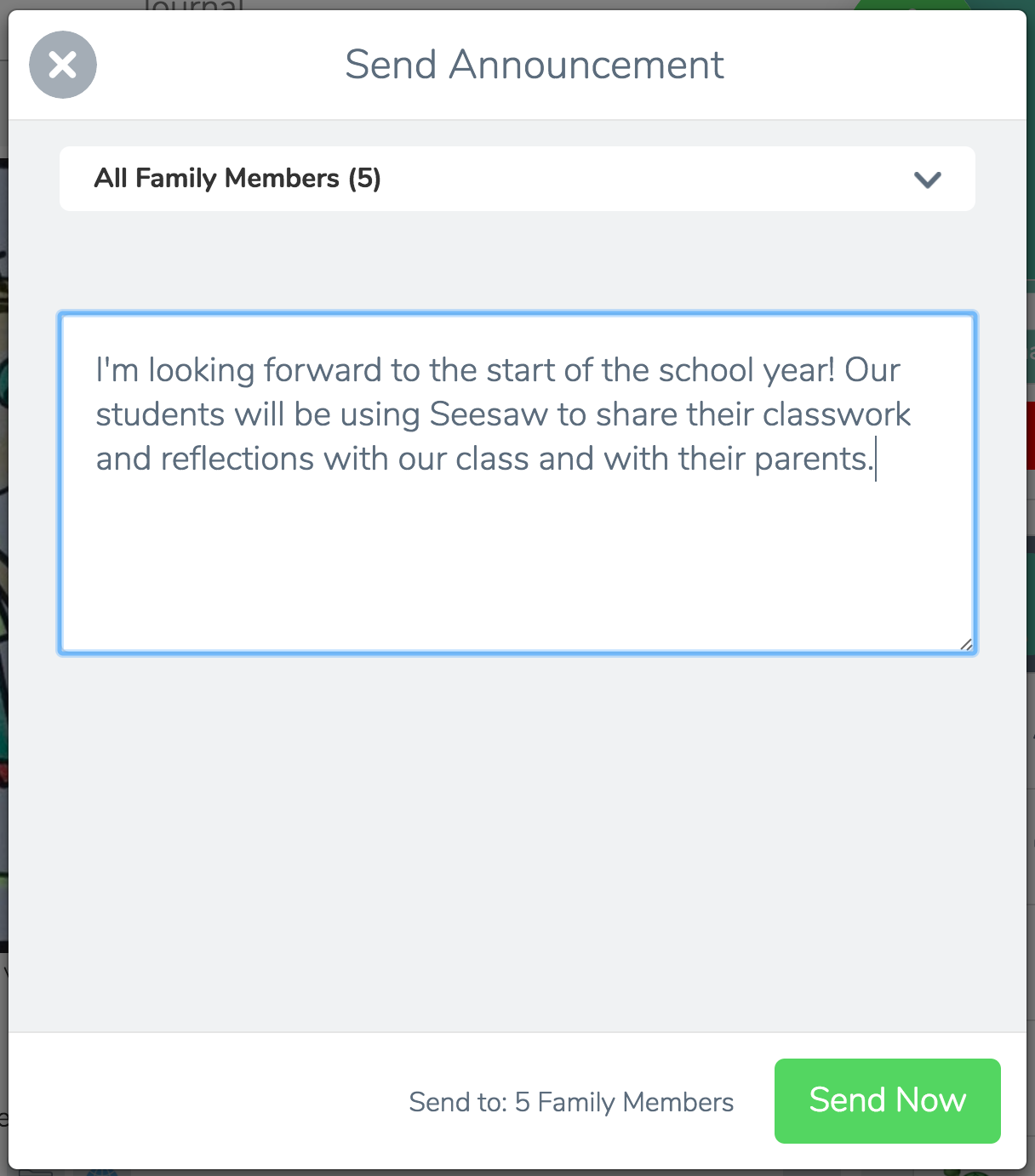 4. Tap 'Inbox' (on the right below your class icon) to see all of your messages and replies. This is also where you can privately message individual family members.