Students add posts to their journals. Student posts showcase the creative projects they've been working on in the classroom. This could include photos, videos, drawings, notes, projects they've created in other apps, and more. Check out ideas.seesaw.me for examples of classroom activities and student work! Student posts will go to the teacher for approval.
Teachers can also add posts that will immediately appear in student journals.
1. Tap the green + in the top right. If you're a teacher, tap "Post to student journal".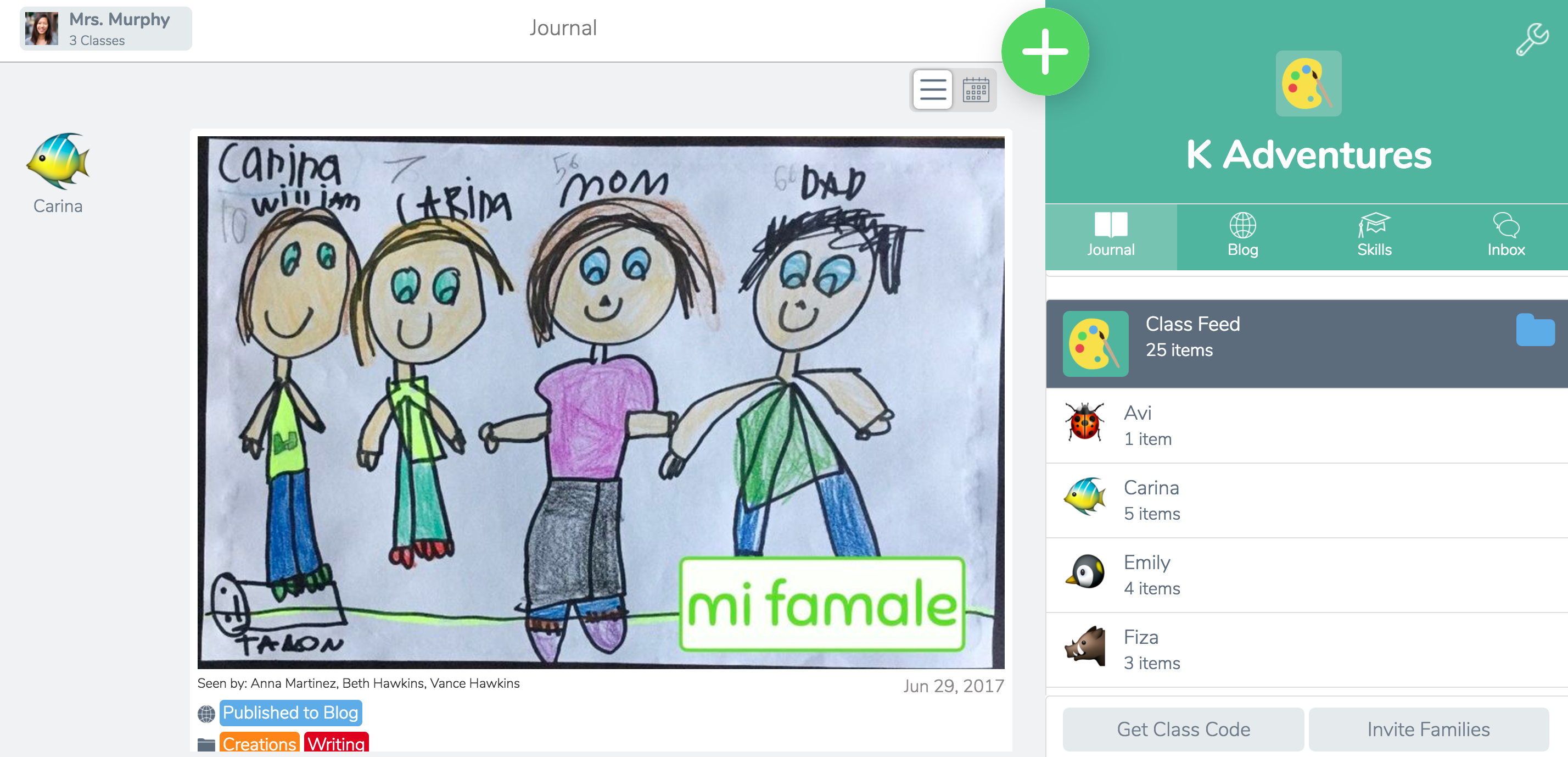 2. Choose a Post option.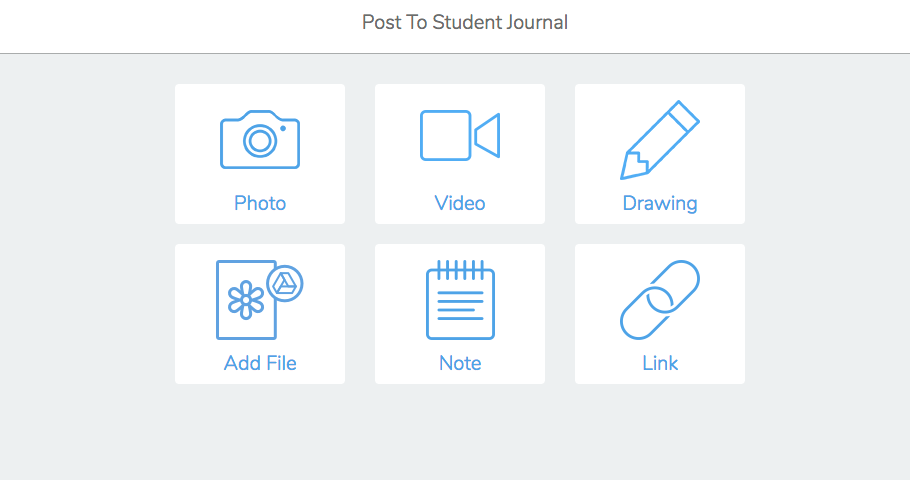 3. Create your Post. Tap the green check mark.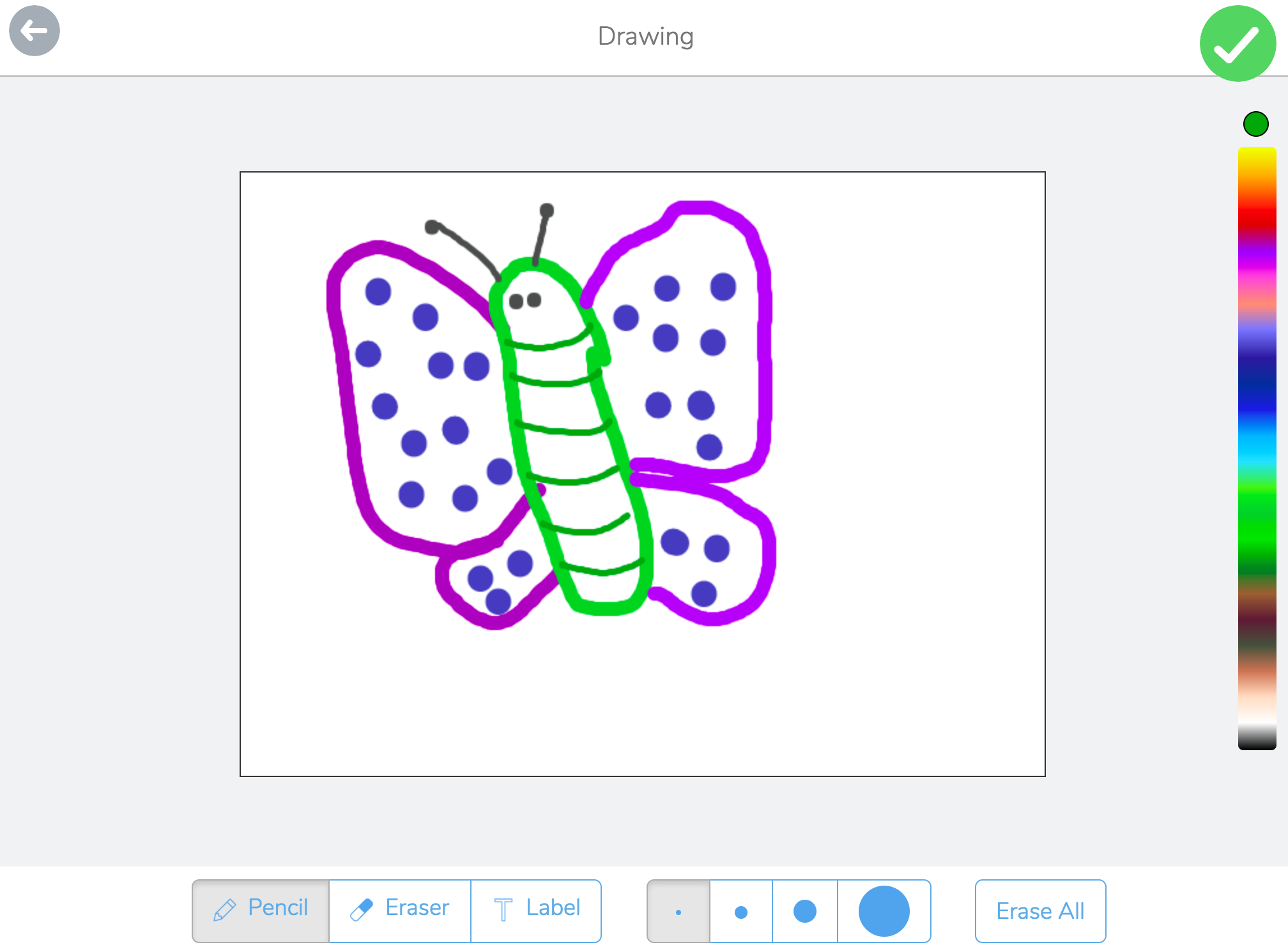 4. Edit your post to add voice recordings, drawings, text labels, or captions.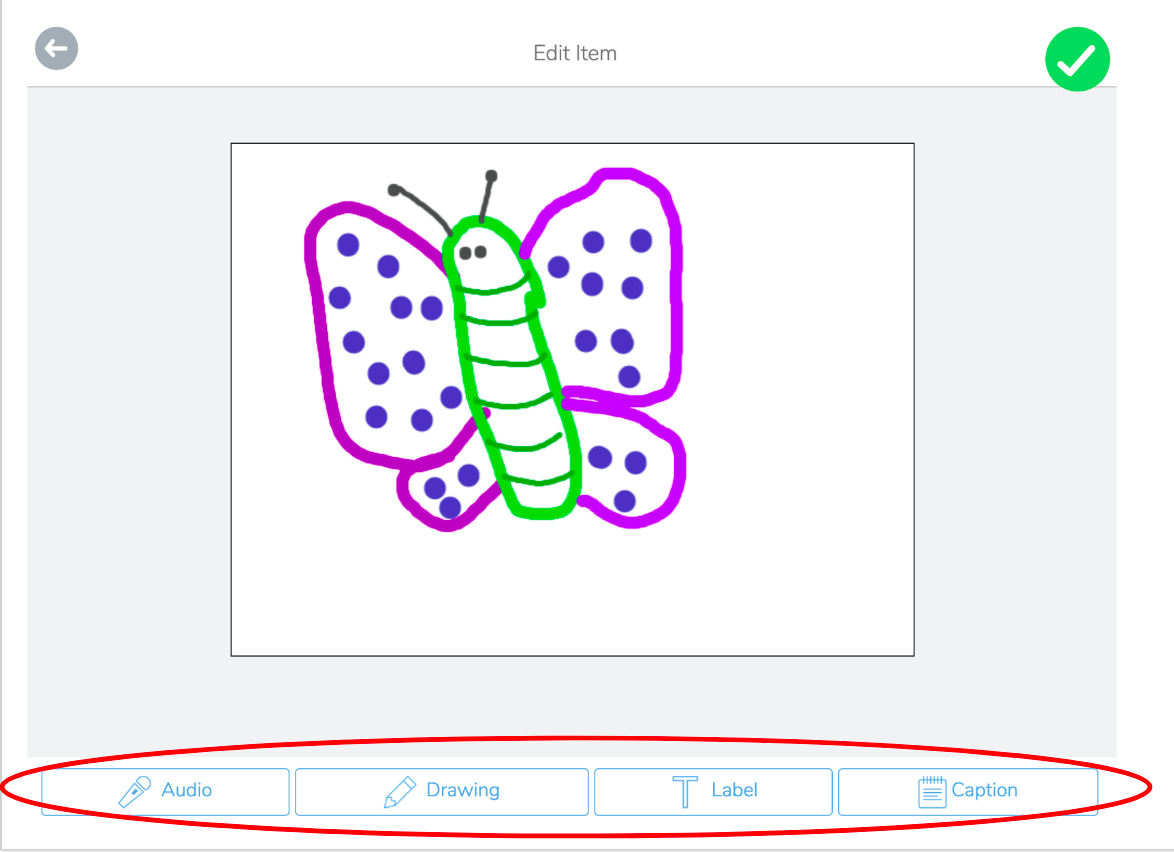 5. Tap the green check mark again, and you'll see your uploaded post!