How to Add a Post to Seesaw 
Teachers and students can add photos, videos, drawings, notes, PDFs, and links to their Seesaw journal.
Sign in to Seesaw as a student or a teacher
Tap on the green +

on the top right corner

Choose the type of Item you want to create!
Create your Item. Hit the

green check

to save and go to the Annotation step. 
Edit your post to add any annotations, like voice recording, drawing, text labels, or caption. 
Hit the green check

again,

and you'll see a Post Uploaded! 

Students will select their name and hit the final 

green check, then see Post Uploaded!

Student posts will go to the teacher for approval. Teacher posts will be posted immediately. 
What Can We Create with the Tools? 
Use the guides below to learn what types of work can be documented using each of Seesaw's built-in tools. 
Photo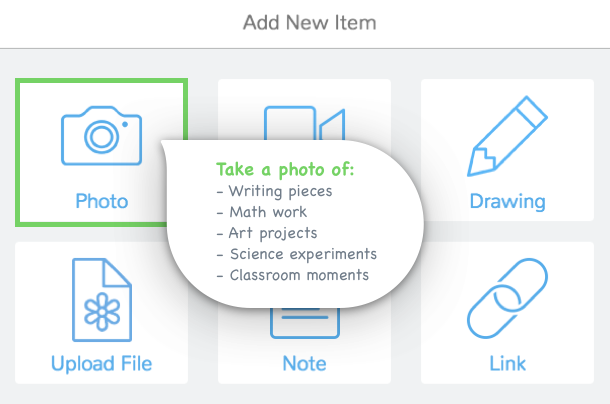 Video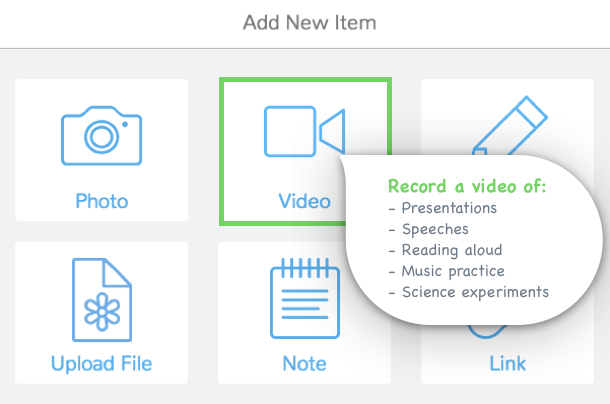 Drawing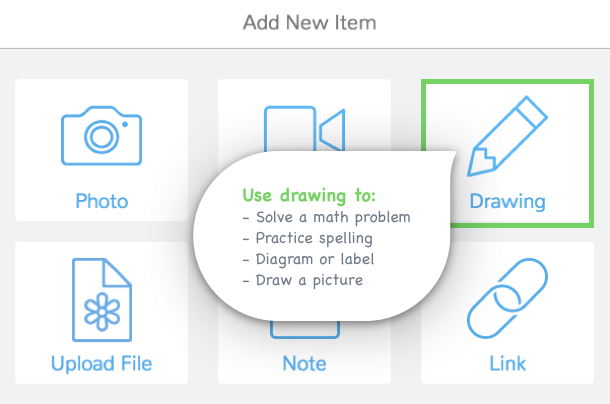 Upload File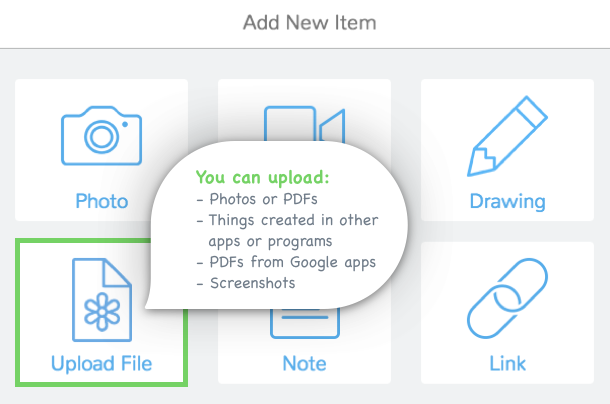 Note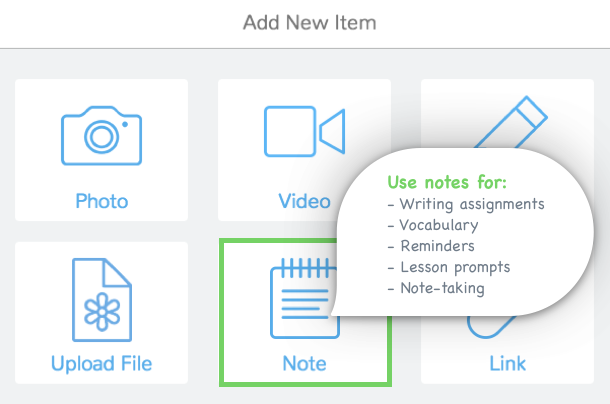 Link