Adding students to your class is easy! Just follow the instructions below based on the age of your students and the tech setup in your class.
Pre K-3 (Student Code Sign In)
If you've chosen Class Code Sign In (this was automatically selected for you if your class is Pre K-3), you will need to add your students to your class before your students use Seesaw. You will be prompted to add students in the flow of creating your class. If you have new students join your class, you can add them anytime by following these instructions:  
1. Tap the "+ Students" button (bottom right)
2. Tap "Add Students"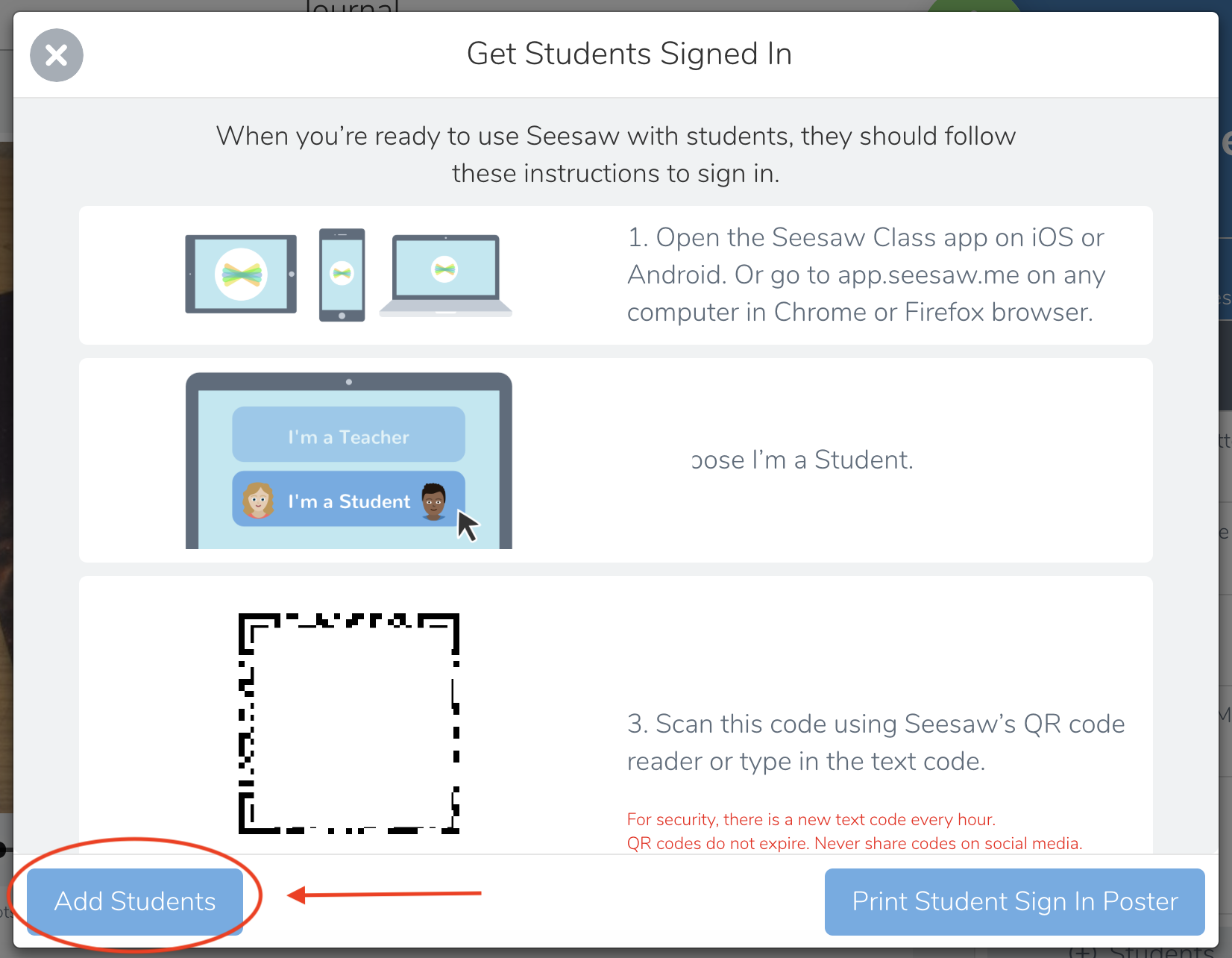 3. Enter your student names one by one. If you want to bulk add students, tap 'Paste list of student names' and then tap the green check mark after you're done entering your students' names.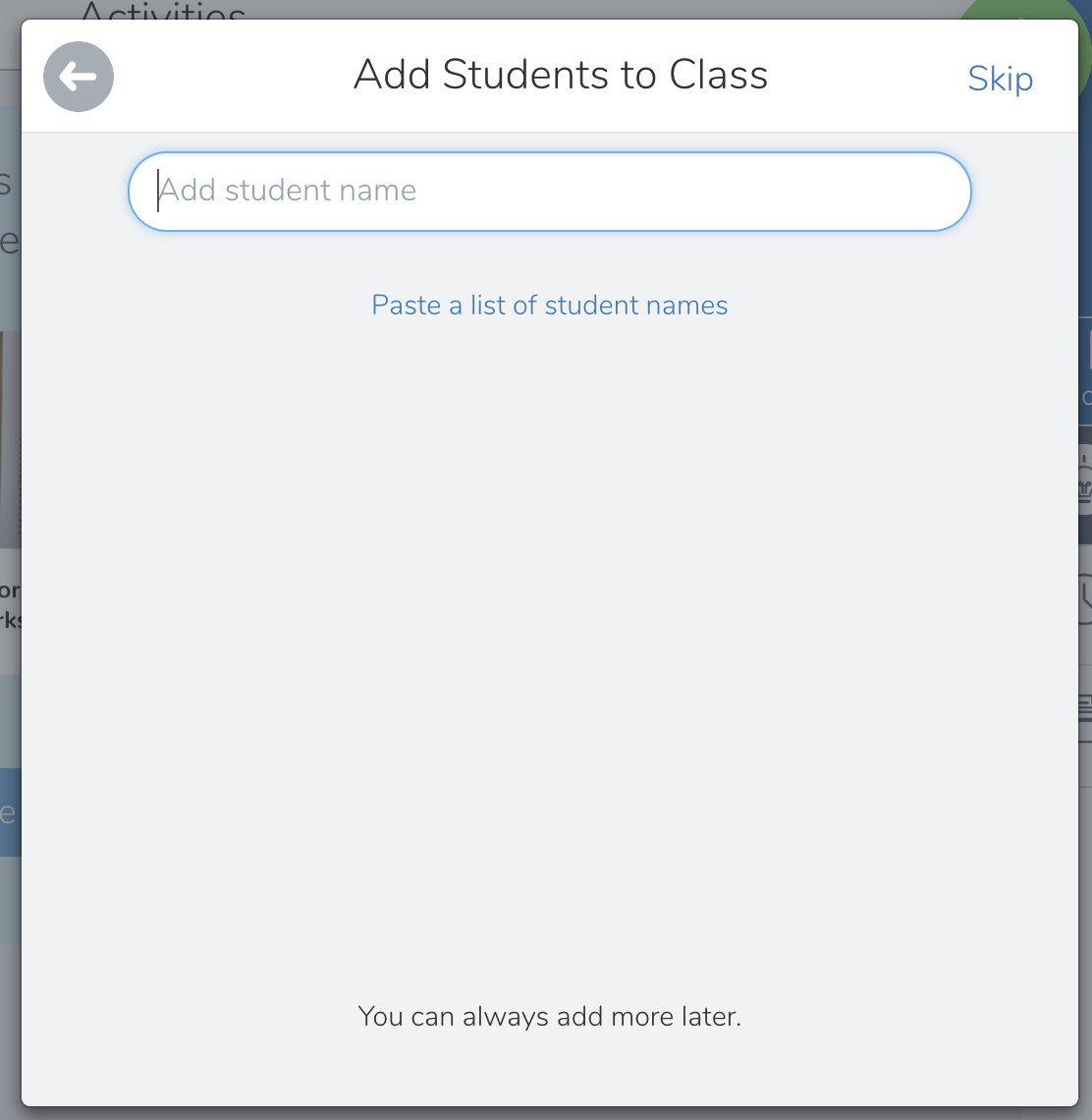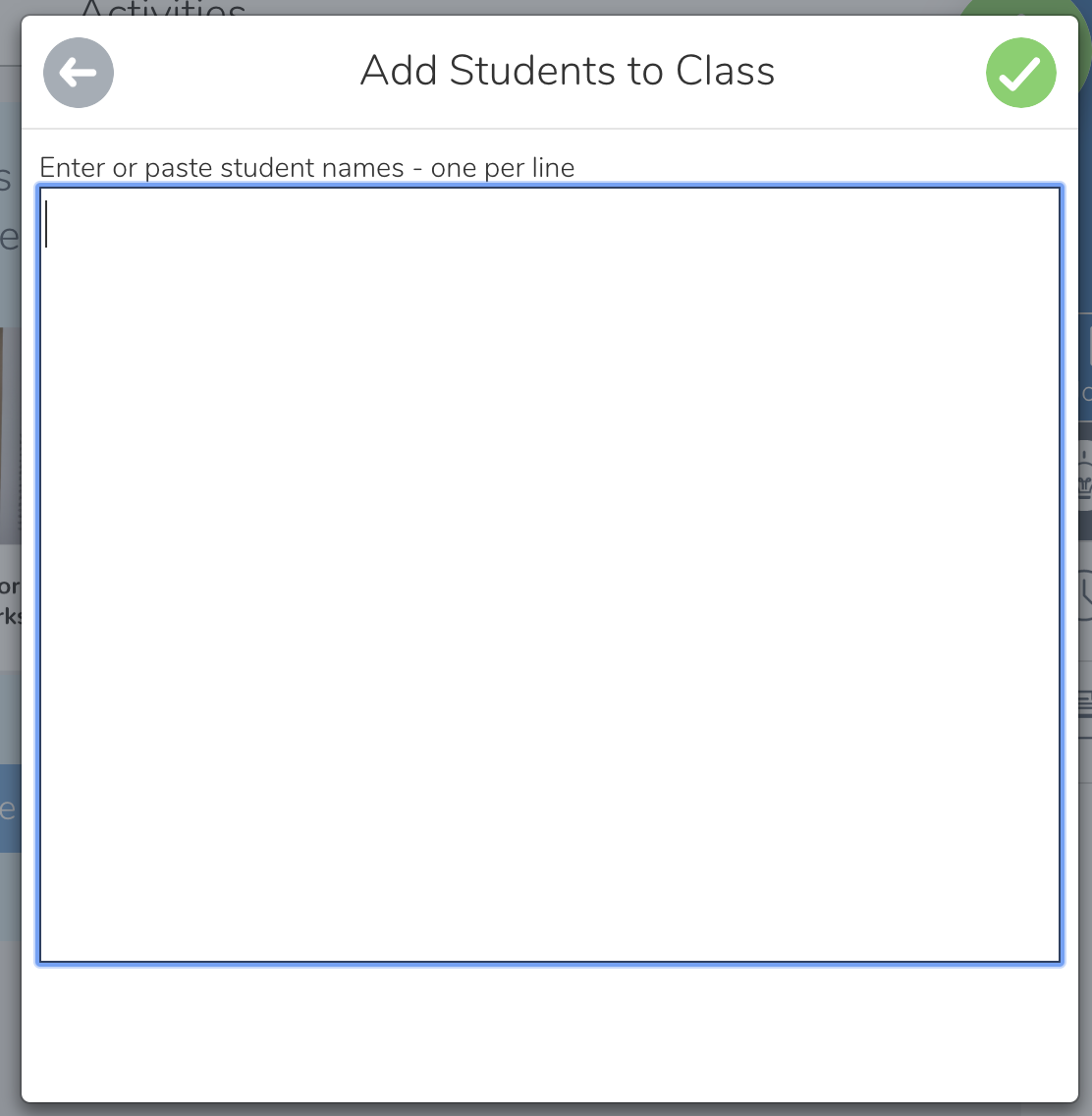 Grades 4+ (Email / Google Account Sign In)
If you choose to import a class from Google classroom when creating your Seesaw class, your students will have already been added into Seesaw, and can use their Google accounts to log into Seesaw.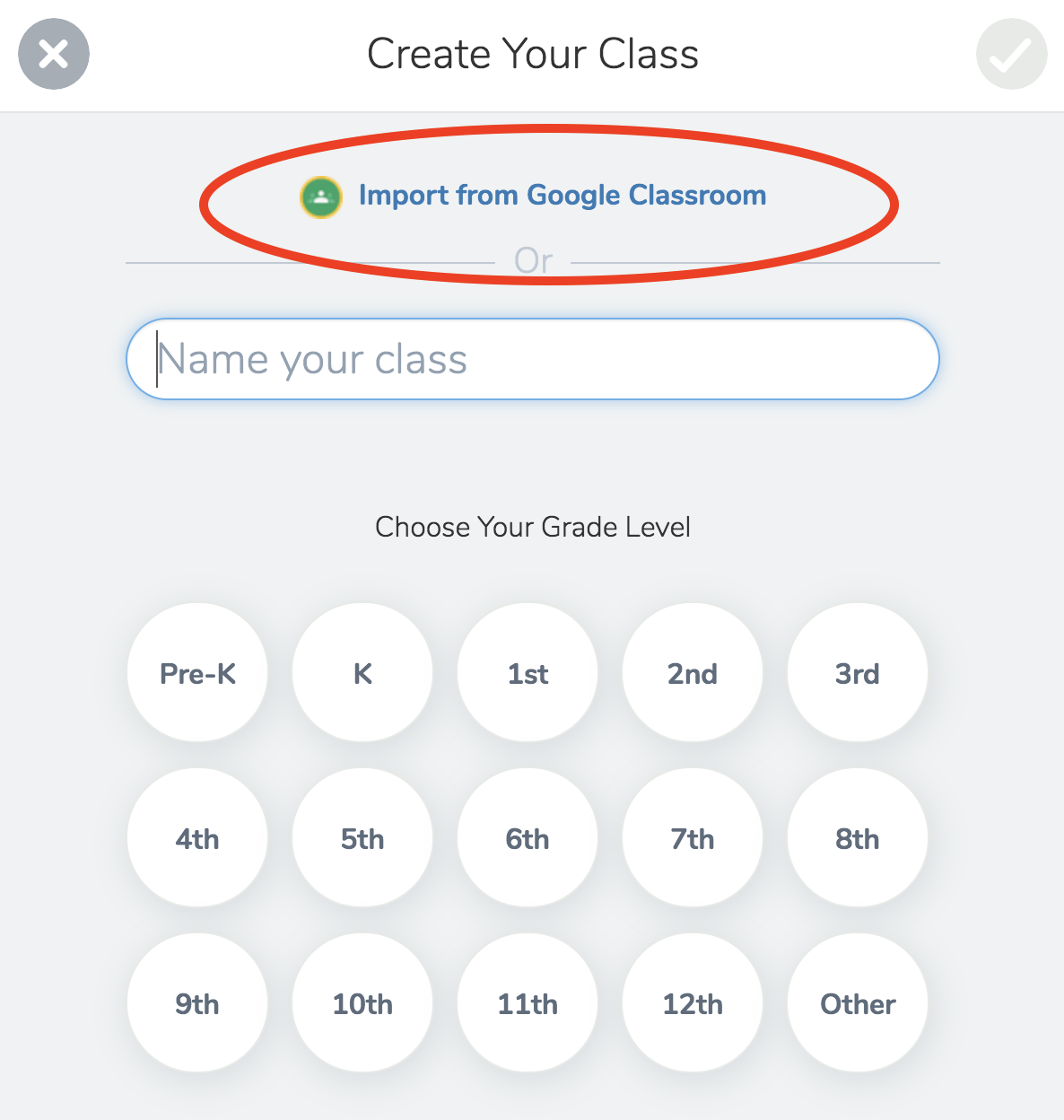 If you add more students in your Google Classroom, you can always re-sync Google Classroom. Tap the wrench icon, then tap 'import from Google Classroom'.
If your students are using Email/Google Accounts to sign in to Seesaw (this was automatically selected for you if your class is Grades 4+), you do NOT need to add students to your class list. Students can join your class themselves the first time they use Seesaw.
Get the Student Code for your class by signing in to Seesaw with your teacher account, tapping the "+ Students" button (bottom right) and copying your class text code. Share this code with your students.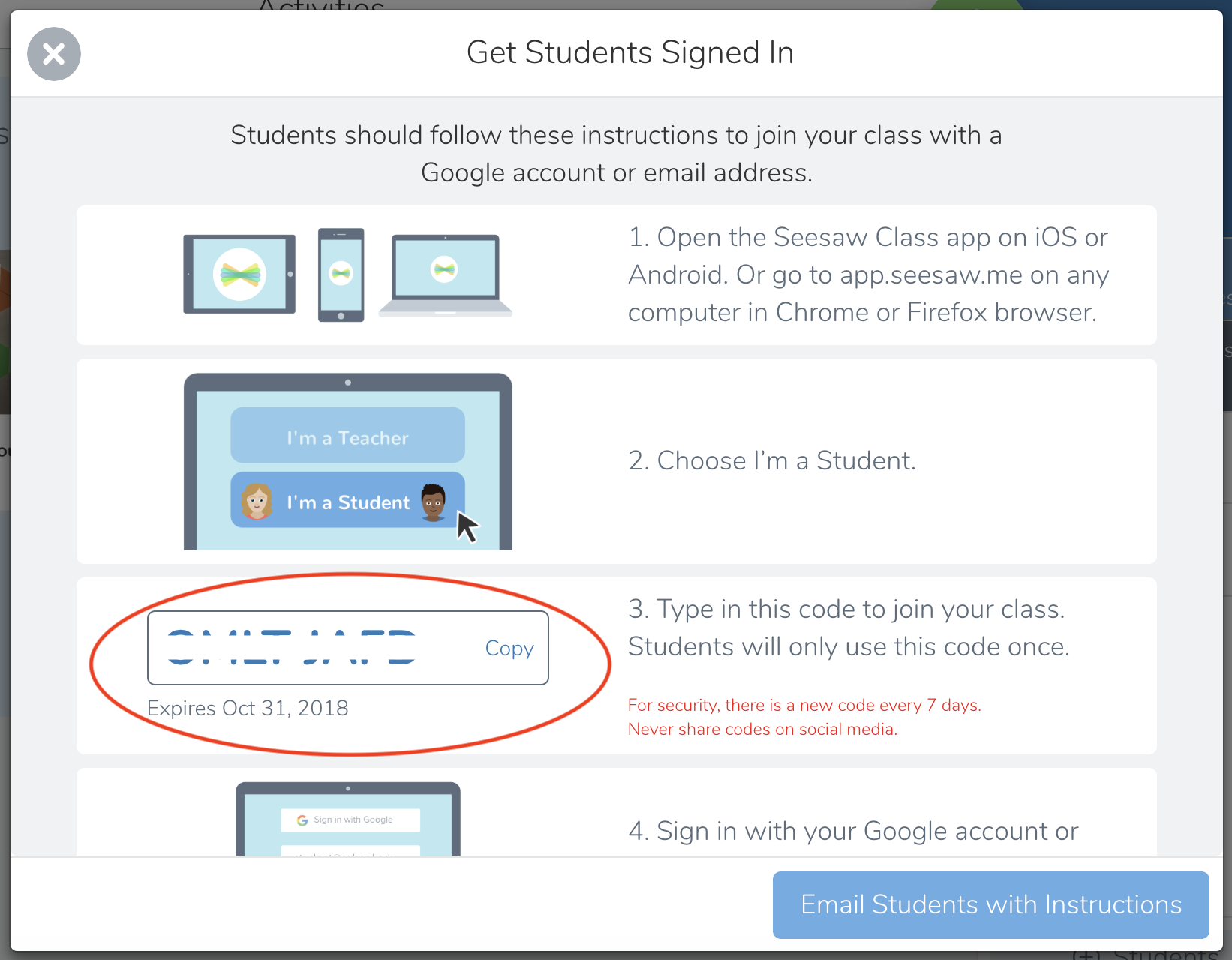 To join your class, students will:
Open the Seesaw Class app or go to h​ttp://app.seesaw.me​ on a Chrome or Firefox browser.
Tap 'I'm a Student'.
Insert the class code in the "text code field" and click "go" 
Tap 'Create Email Account' or 'Use Google Account'.
Create their account and connect to your class. 
Students only need to use the Student Code to join your class once. After they enter the Student Code the first time, they will stay connected to your class so they just need to sign in to Seesaw with their email address/Google Account to access your class. 
If you are a family member trying to connect to your child's class, please find instructions here.