The visibility of student work can be adjusted at the post level to override Class Settings.
Post visibility can be edited in the Organize flow when assigning an activity, when creating a post, or when using the folders shortcut on any post.
Other folders can also be selected to organize student work in portfolios, but will not change post visibility.
Visibility options include:
Teacher Only: Visible only to teachers in the class. Useful for sensitive record keeping.
Student and Family: Only visible to the student who created the post, their connected family members and teachers. Useful for assessments and more sensitive posts.
Class Default: Uses the class settings chosen by the teacher or admin.
Blog: If the class has a blog, this will publish the post to the blog after it's approved by the teacher.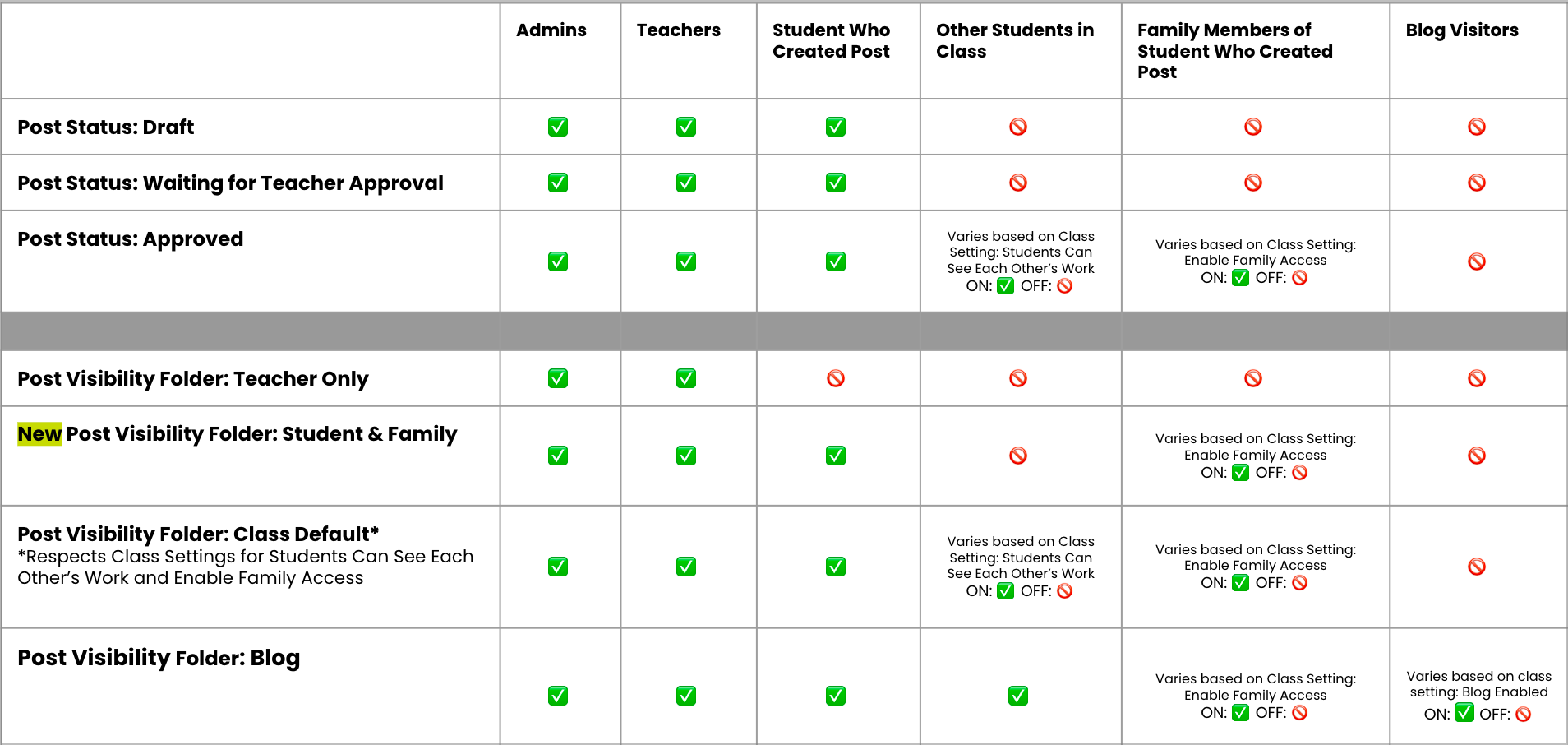 The option to select Teacher Only and Student and Family visibility is part of Seesaw for Schools. Blog is available on all plans.