Getting started with Seesaw is easy! Follow the steps below and then check out our grade-specific Get Started Guides.
1. Create a teacher account at app.seesaw.me on Chrome, Edge, or Firefox or download the Seesaw Class app. Select "I'm a teacher" to get started!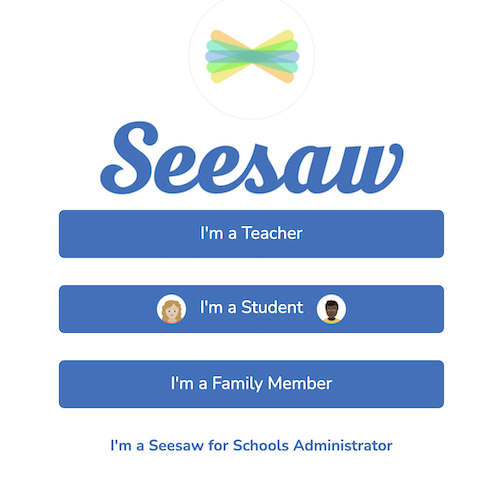 2. Create your class and give it a name and grade level. We'll suggest a sign-in mode for your students based on their grade level.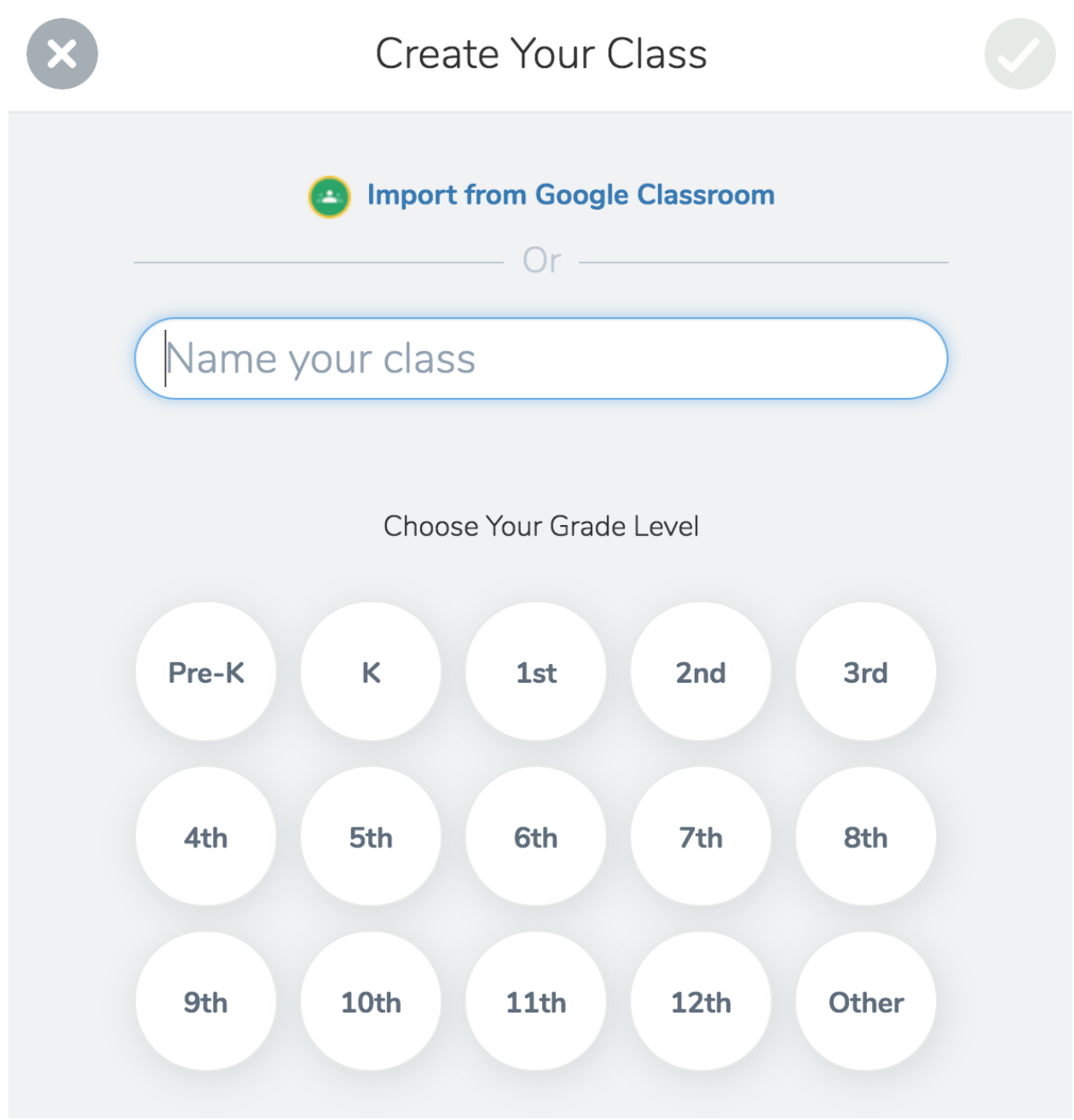 Try out some features in your class by using Sample Student! You can assign Sample Student an activity, add posts as Sample Student, and more!
3. Help students sign in to Seesaw. You can add up to 150 students in each Seesaw class.
Class Code Sign In: Finish adding your students' names by tapping + Students. Then, Print your Class QR Code poster for students to use to sign in. To find this Tap "+ Students" (bottom right, under the class list) > tap Print student sign in poster. Students will choose "I'm a student" from the Seesaw Class App, then the blue "scan code" button and then scan your class QR code.
Email / Google Sign In

: Tap "+ Students" (bottom right, under the class list). Share your Join Code with your students. They will type it in, create student accounts, and connect to your class from their devices using the Seesaw Class App.
Google Classroom Rostering: When creating your class, tap 'import from Google Classroom' to select a class to import into Seesaw.

If new students are added into Google Classroom, you can tap the wrench icon, then tap 'import from Google Classroom' to re-sync the class to Seesaw. Any new students in your Google Classroom will be automatically added into your Seesaw class. No students will be removed from your Seesaw class when importing from Google Classroom.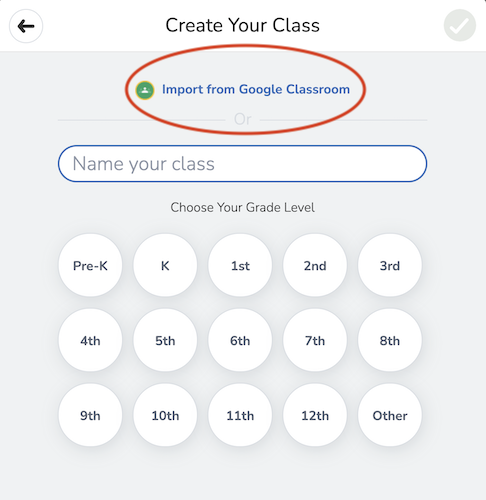 Add students via School Directory (Seesaw for Schools only): To add students who are already a part of your school dashboard, go to your Class Settings > 'Manage Students' or tap '+ Students' > 'Add Students'. Tap 'Add Students' to view your School Directory and add students to your class by searching their name, email, or student ID. Tap 'Add to Class' when you find a student who belongs in your class, then tap 'Add Students to Class' at the bottom right to finalize your updated class list.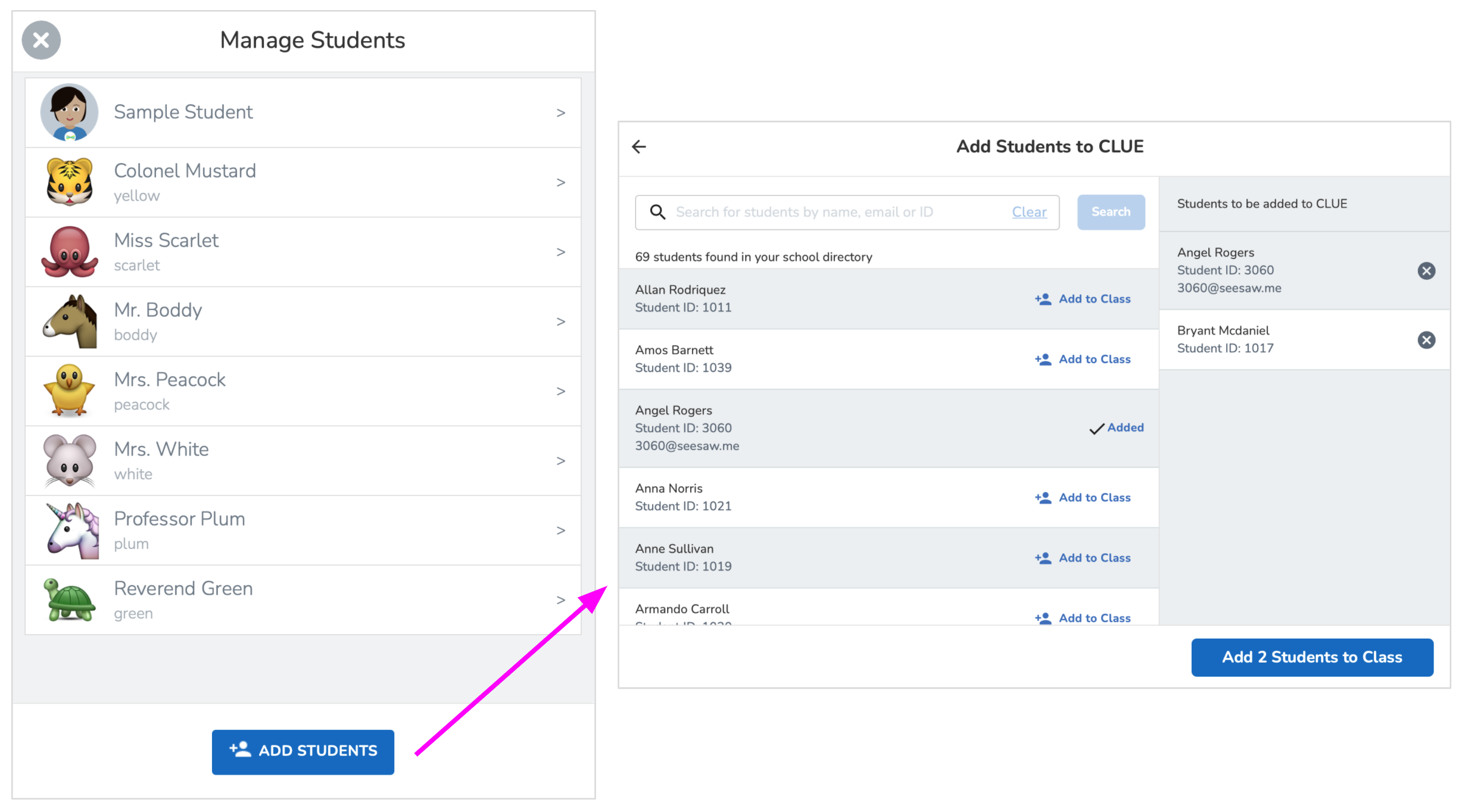 4. Introduce Seesaw to your students!
---------------------------------------------------------------------------
Extra credit: To customize your class settings, click on the Wrench Icon (top right).
Student sign in mode: Change how students sign in.

Class Code Sign In: Designed for young learners (PreK-3) and shared devices. No usernames/passwords are required.

Email / Google Sign In: Designed for students who can remember email addresses and passwords.

Students can see each other's work: Decide if students can see other students' journals in your class. Please note, turning this feature OFF in a shared devices class will mean students will not see any content in the journal.
Student likes and comments: Decide if students can like or comment on posts. Many teachers decide to turn this ON after they have been using Seesaw for a few weeks.