Nothing gets families engaged with the classroom like seeing and hearing what their child is doing at school! To invite students' family members to use Seesaw as an admin, please find instructions below. We've also created a list of engagement tips for families you can use after they connect to Seesaw here!
1. On a computer, sign in to your Seesaw for Schools Administrator account at app.seesaw.me.
2. Click on Get Families Data and Invite Families link in Admin Tools.
3. Choose the family access setting for your school:
Let Teachers Decide: Allows teachers to enable Family Access for their classes when they are ready.

Enabled: Allows families to view their children's work and communicate with teachers for all classes their children are enrolled in at your school.

Disabled: Families can sign up, but will not see any of their children's work until Family Access is enabled.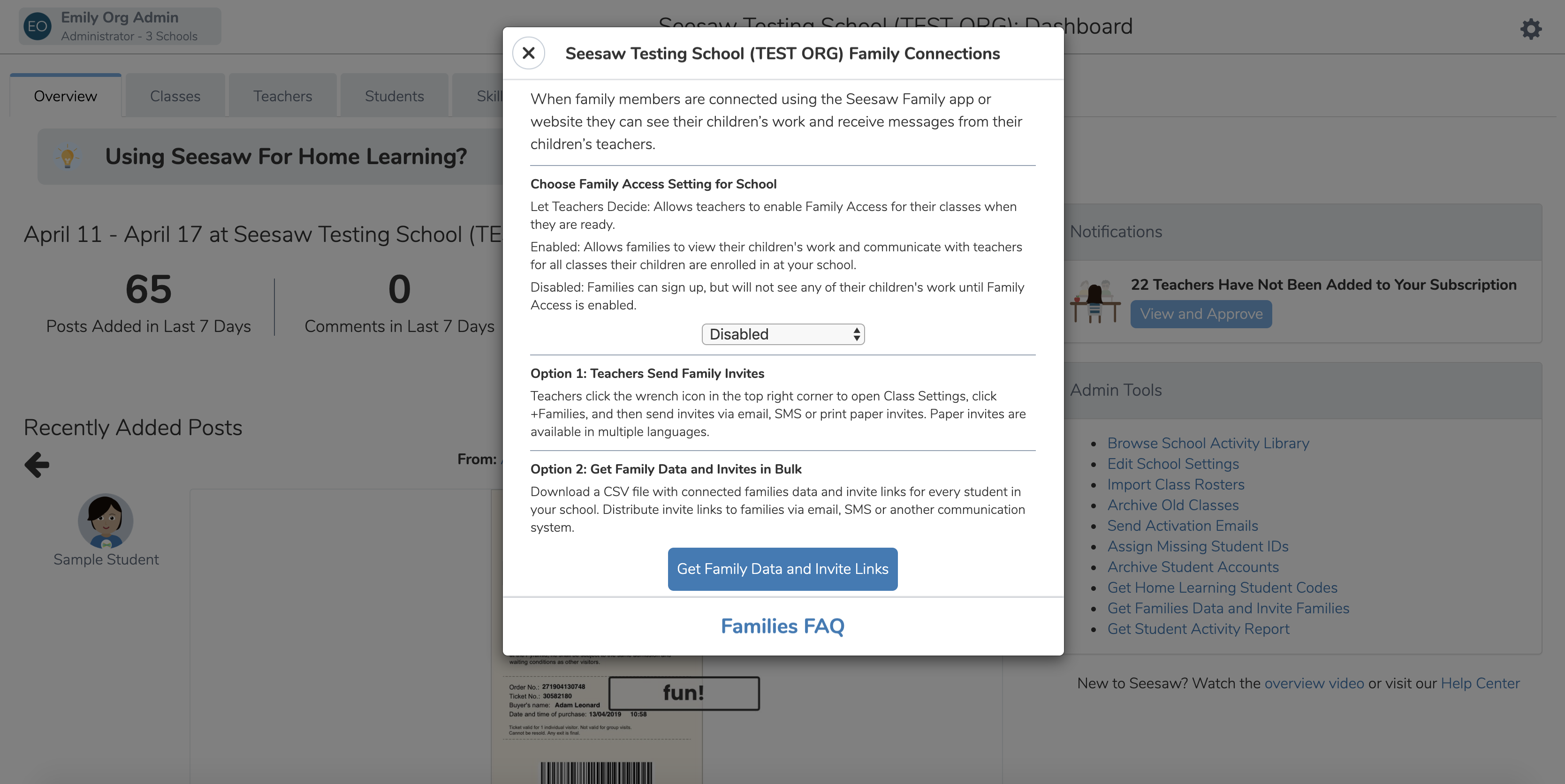 4. Then choose an option for inviting families:
Option 1: Teachers Send Family Invites


Teachers click the wrench icon in the top right corner to open Class Settings, click +Families, and then send invites via email, SMS or print paper invites. Paper invites are available in multiple languages.

Option 2: Get Family Data and Invites in Bulk


Receive a CSV file as an administrator with connected families data and invite links for every student in your school via email. Distribute invite links to families via email, SMS or another communication system.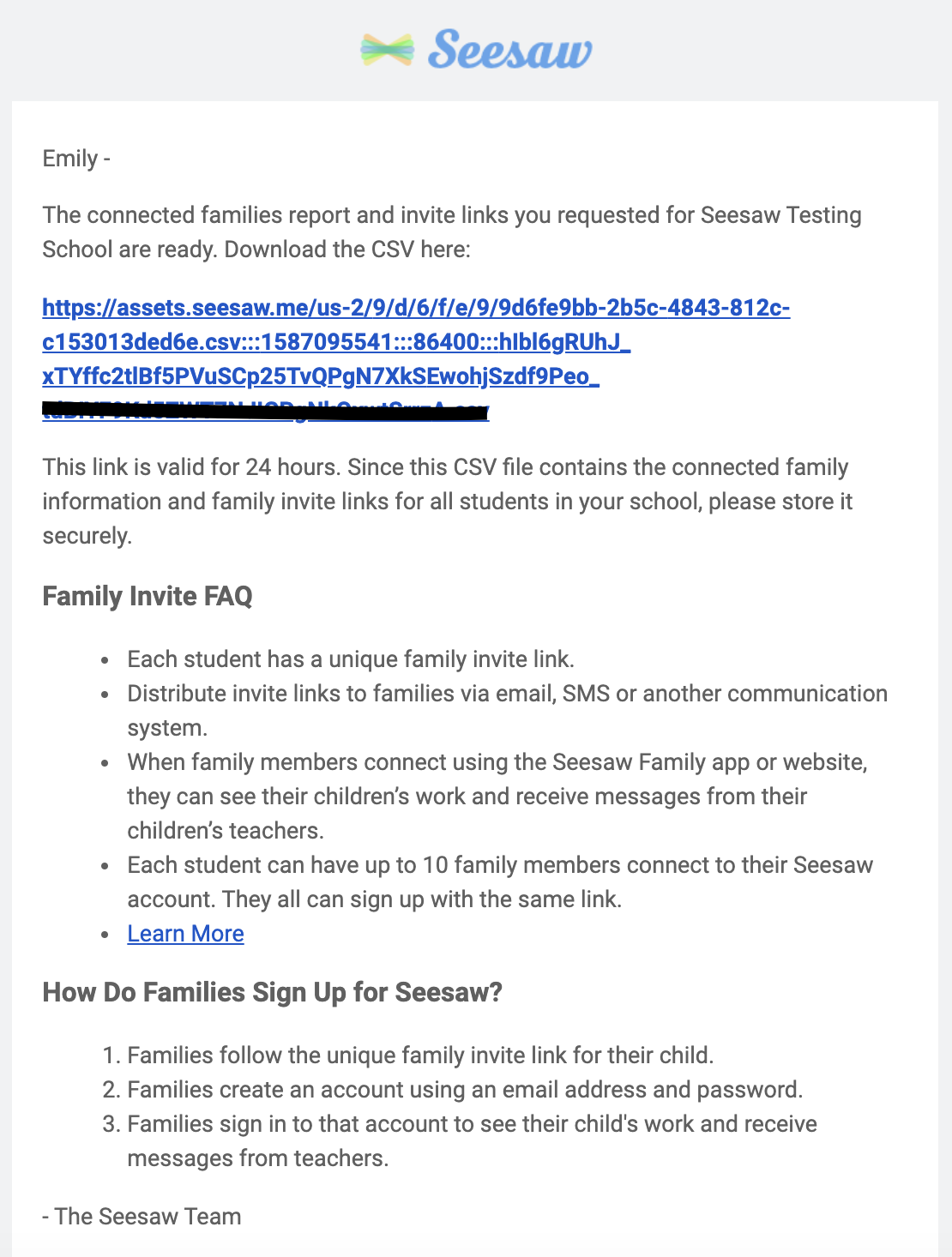 With Seesaw for Schools, Admin will also receive weekly analytics to see how often family members are viewing and engaging with their child's journal.
Family members will remain connected to their child's journal year to year. They only need to connect to the their child's journal once to access all of their child's journals from any classes they are enrolled in for the duration of their time at your school.