With Drafts, students can save work in progress and finish it later! Drafts make it easier for teachers to check in on student progress and send students feedback. Drafts are available on iOS and the Web app.
Drafts are part of our premium offerings, and teachers can start a free 60 day trial for their classes. To start your free trial, click on Drafts from the drawing canvas.
Please note that Drafts and Send Back Drafts are only available if the class login method is 1:1 or Email/Google sign-on.
How do I use Drafts?
To save work as a Draft, have students choose the Draft option instead of choosing the green check: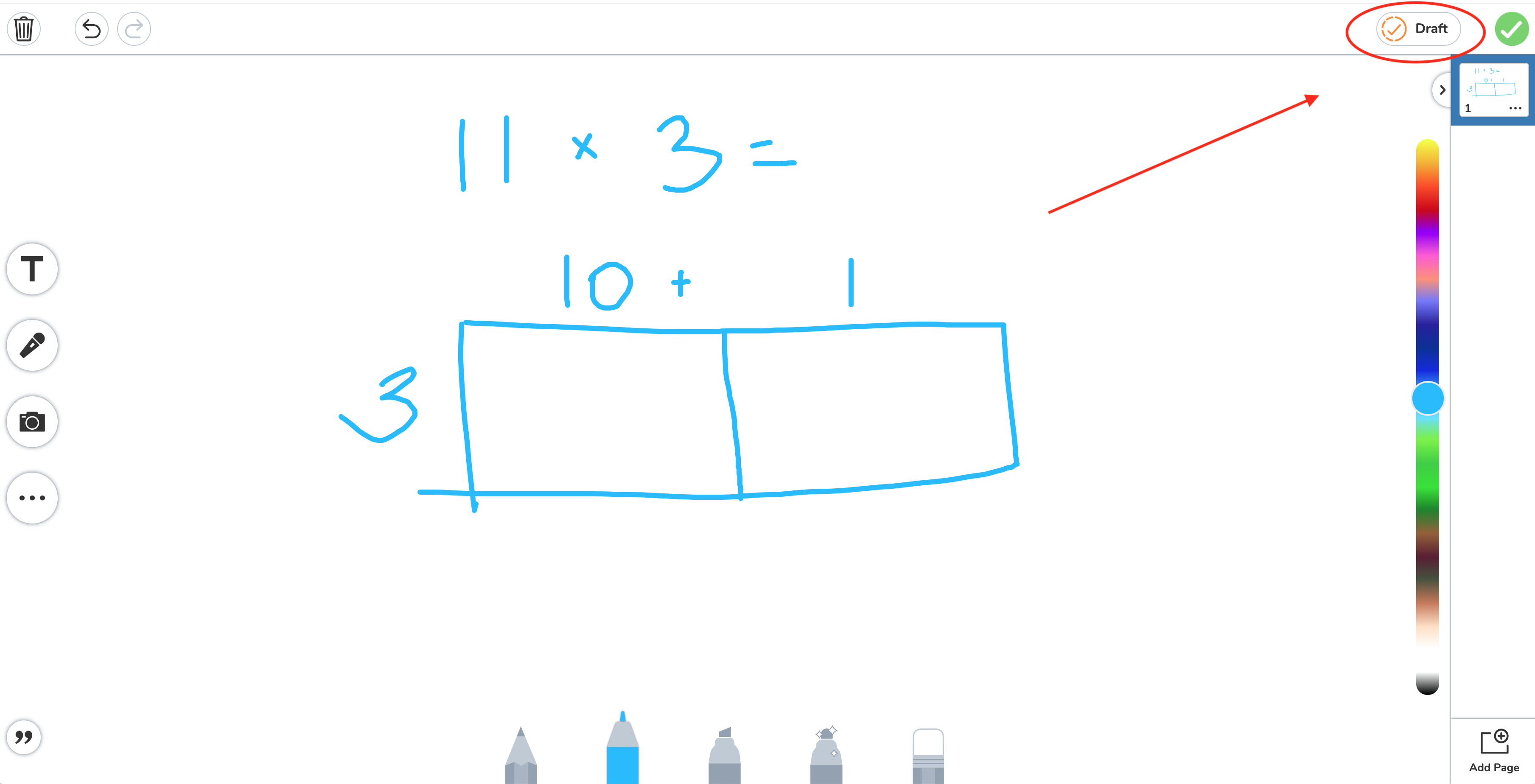 Drafts appear in the student's journal feed with a yellow banner, indicating that the post is a Draft.

Only the student who created the Draft and their teacher are able to view the Draft. If you want to edit the item tap Show Draft > [...] > Edit Item.
How do I Send Back Drafts?
Create powerful feedback loops between teacher and student with Send Back Draft. Turn any piece of student work into a draft, so students can review and improve their work prior to posting to their journal. In the approval queue, tap 'Send Back' to send student work back to the student.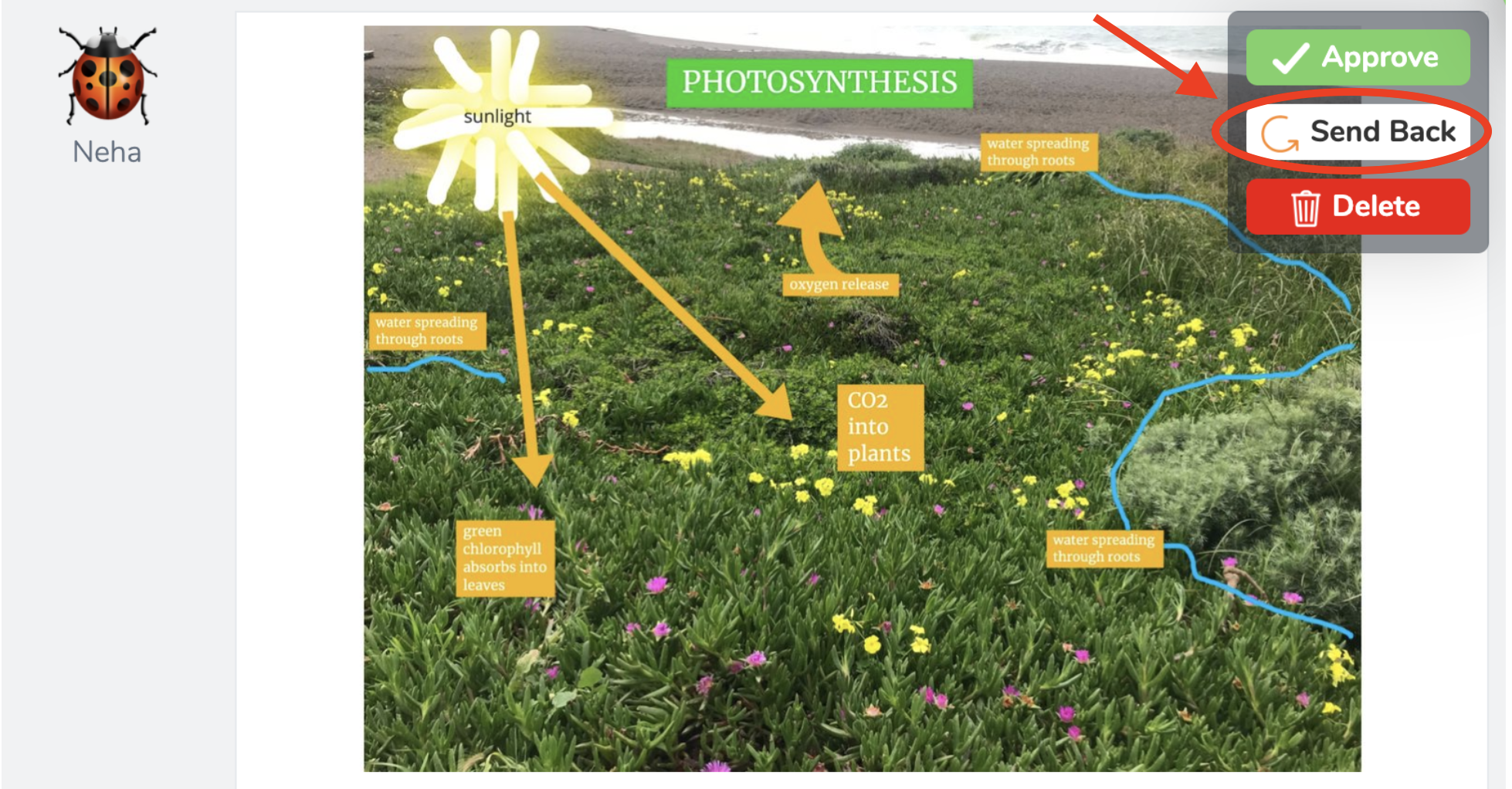 Teachers can also use the comment tool to leave feedback on work in progress.

With a comment, students can review specific feedback from their teacher. If you do not want the comment on the final post, you will need to delete the comment.