You can add customizable text or emoji labels to any photo, drawing, or the synchronized drawing and voice tool in Seesaw! There are eight preset styles to enable quick annotation, and you can also completely customize font, color, background and borders. Labels are available on Chromebooks, the web, iOS, and Android. Check out a demo of how to use labels on the app here!
To add a label in Seesaw:
1. Tap the 'T' icon while editing a photo or drawing.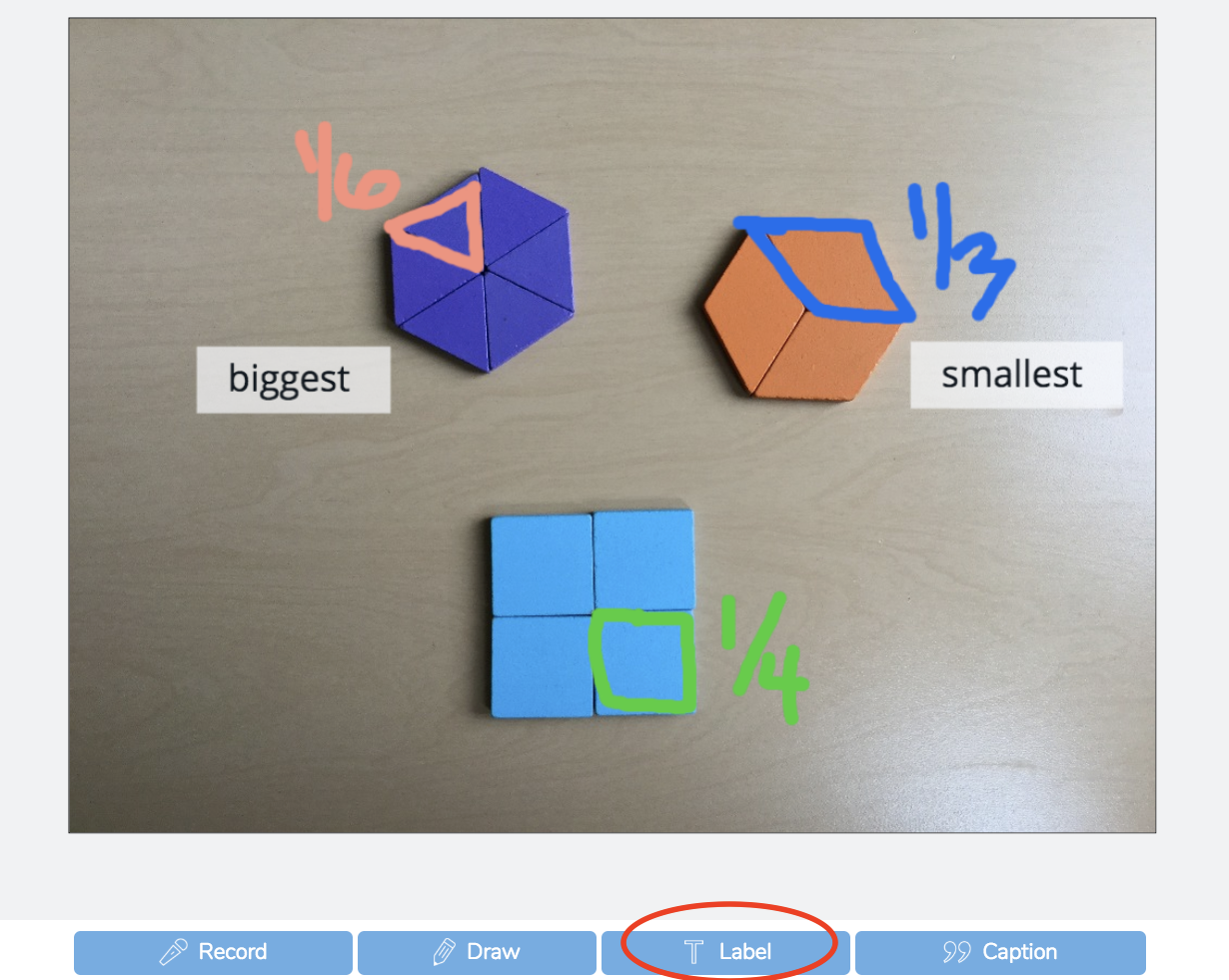 2.   Tap the screen where you would like to add the label, and enter text or an emoji.
3.   Tap the green check when you are finished adding labels and ready to publish the post.        
You can also watch a demo of how to use emojis in Seesaw on a Chromebook or web browser below:
Make sure to check out our Activity Library for ways you can use labels with lessons in your classroom!