Item Editing
Teachers can upload items for students to edit on top of and submit as assignments! Make sure that you have Student Editing ON for your class. Tap the wrench in the top right corner > Enable Item Editing > ON.
Item editing is OFF by default for Class Code Sign in modes. To enable item editing for your students:
Tap the wrench in the top right corner.

Tap Class Settings.

Scroll to 'Enable item editing' and turn ON.
If editing is enabled for your class, students can edit their own items in 1:1 Devices Sign in Mode or Google Sign in Mode. Students can tap the [...] button below an item and choose "Edit Item". They can make their edits and resubmit the item for teacher approval.  
To prevent accidental edits to another student's work in Shared Devices Sign in Mode, students are able to "Copy & Edit" instead. This will duplicate the entry and the student can make their own edits on top and submit it for teacher approval.
If an item is tagged with more than one student, or tagged with "Everyone" by the teacher, students will see a "Copy & Edit" option instead of "Edit Item". This is to prevent accidental edits by one student on another student's work. 
Posting Assignments
From your teacher account, add the item into Seesaw by tapping Green Plus > 'Post to Student Journal' > Select item type. Students can edit on top of images, drawings or notes. They can view but NOT edit videos, links and PDFs. 

Do not tag the item with any student names when you add the item to the class. The item will show up in the Class Feed as posted by you. No parents will be notified.

Students should find the item in the Class Feed, tap the [...] button below the item, and choose 'Copy & Edit'.

When students are finished they should submit their items. Items will show up as a new item in your teacher approval queue. 
Differentiating Instruction
If you'd like to use Seesaw to differentiate instruction, you can create a 'student' for each learning group and give the 'student' the name of the learning group. Then ask students to check their group for their assignment.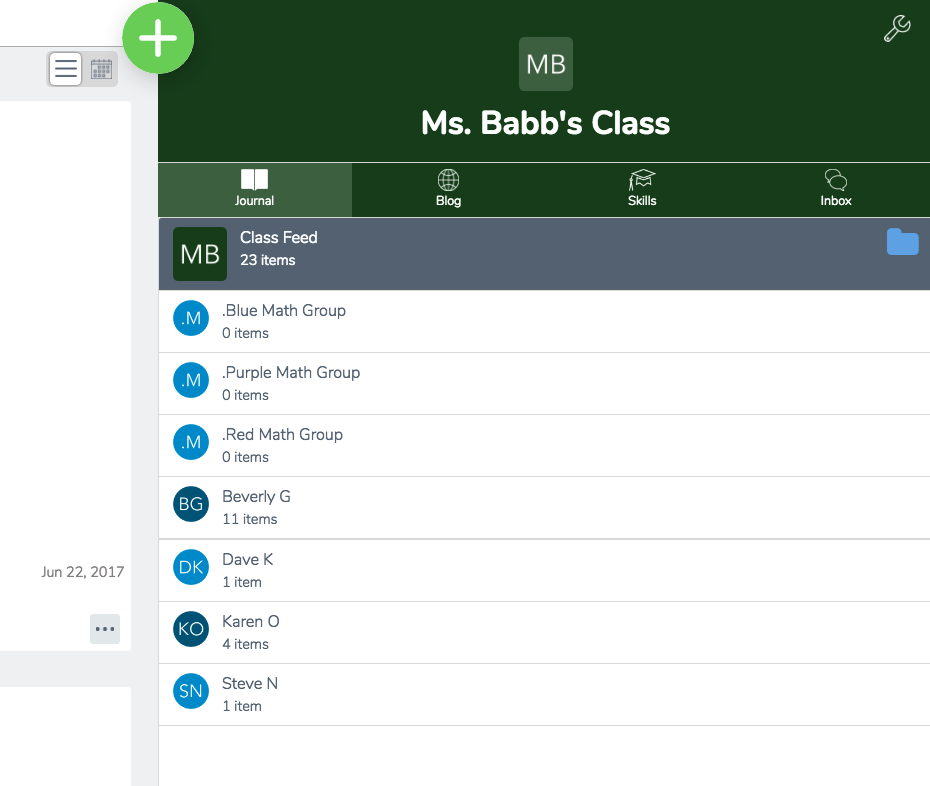 Sharing work with Activities
You can easily create and share activities for your students to complete in Seesaw. Get inspired with grade level specific activities from our library, or create your own! See how to create an activity here.