Seesaw's PreK-5 supplemental curriculum meaningfully balances online and offline learning while saving teachers time with ready-to-teach, standards-aligned lessons designed by curriculum experts. Additionally, we offer Spanish content at no additional cost from the base subscription for foundational content in our Seesaw Lessons Library, including Math, Literacy, and phonics in Spanish.
Learn more at web.seesaw.me/lessons!

Who has access to the Seesaw Library?
All Seesaw for Schools customers and Seesaw Plus teachers have access to the full Seesaw Library. Teachers in free schools can access a limited set of content (that experience is known as the "Teacher Preview").
What grade levels are supported?
The Seesaw Library supports grades PK-5.
Where do I find the Seesaw Library?
Teachers: Click the "Library" button to the right of your display name to navigate to the Resource Library page. Simply click on the Seesaw Library tab in the Resource Library!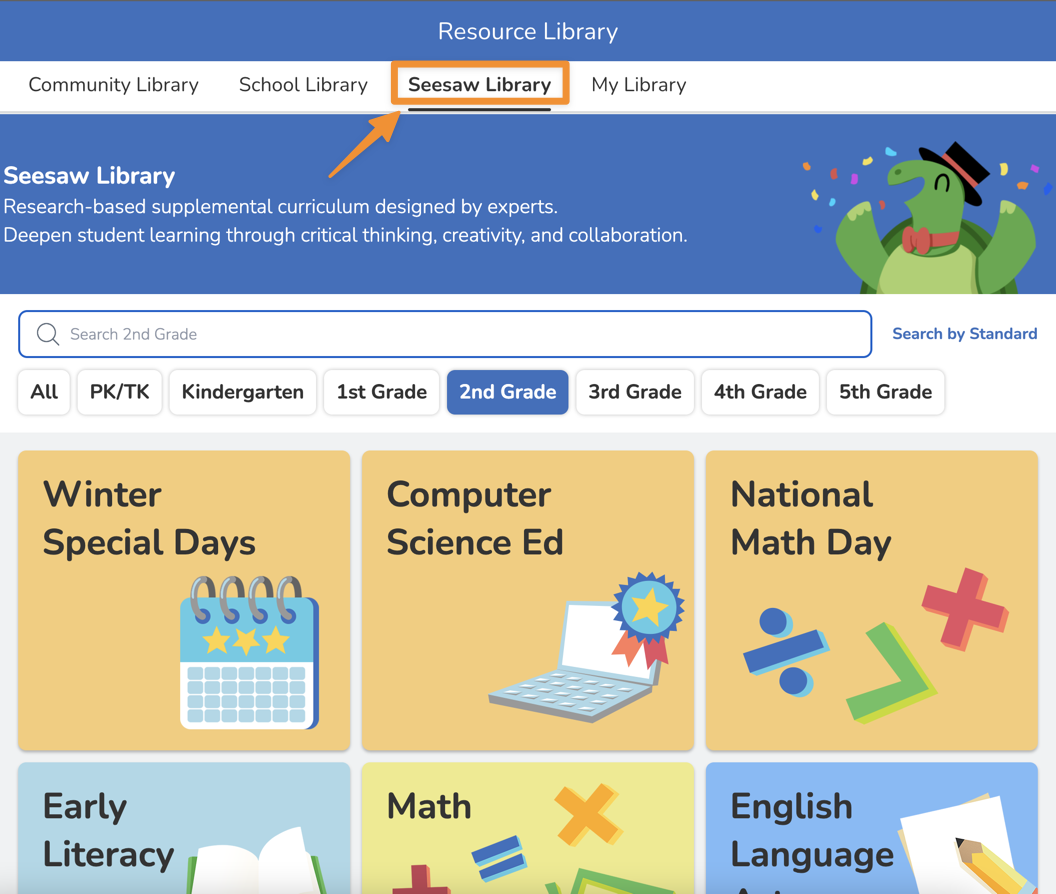 How do I get started with the Seesaw Library?
How do I assign lessons from the Seesaw Library?
Where can I find Spanish lessons?
Spanish lessons are available under the "Lessons in Spanish" tile in the Seesaw Library. If there is not a "Lessons in Spanish" tile, there are no applicable lessons for that grade level available yet.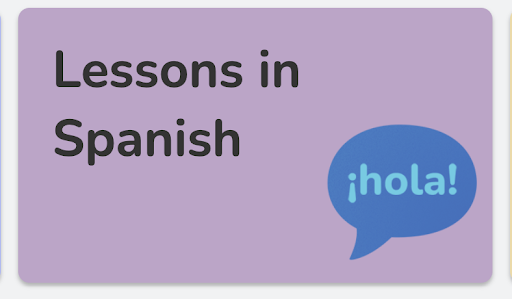 How many Spanish lessons are published now?
Currently, there are:
21 Números en el espacio (Numbers in Space; K Math) number sense lessons

6 La tierra de la alfabetización (Alphabet Garden; PK-TK Literacy) letter identification lessons

11 La pradera de matemáticas (Math Meadow; PK-TK Math) counting, sorting and pattern recognition lessons.

29 Summer Learning lessons

40 Building to Kindergarten lessons
View our Seesaw Library flyer for more details. You can also view more details on our current collections in the Seesaw Library!