At Seesaw, we have community at our core, with educators inspiring everything we do. Our three professional learning communities support and celebrate global educators at varying points of their Seesaw journey. Each Seesaw community features unique opportunities to connect, learn, grow, and share alongside supportive educators who also love Seesaw. We hope you'll join us as a Seesaw Pioneer to begin your community journey!
Seesaw Pioneer Community
Beyond the Seesaw basics?
Become a Seesaw Pioneer!
Seesaw Pioneers are a community of educators who know how to use Seesaw and are ready to level up. They get inspired by expert educators, gather ideas to support instruction, and stay in the loop about all things Seesaw.

Educators take a 1-hour course to become an official Seesaw Pioneer and then have access to a Community Learning Hub with 5-10 additional hours of courses to view on-demand. All courses include certificates of completion to track progress. Learn more and join us here.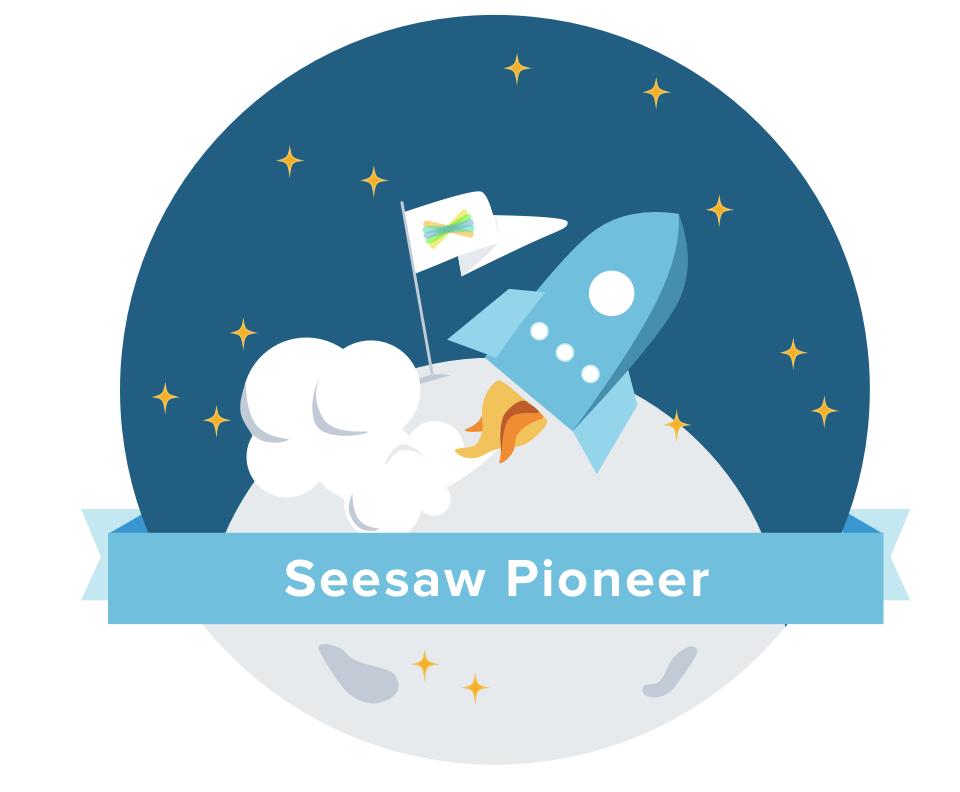 Seesaw Ambassador Community
Already a Seesaw Pioneer?


Seesaw Ambassadors are a community of educators selected to shine as Seesaw leaders in their schools. They inspire colleagues, share insights with the Seesaw team, and grow their professional network.
Have used Seesaw for more than 6 months.

Have been an official Seesaw Pioneer for at least 6 months.

Are one of the most active Seesaw educators at their school.

Their students demonstrate learning on Seesaw weekly.

Have completed 5 or more community courses in the Learning Hub.

Their school is in need of an Ambassador.
The first week of every month, new invitations are sent to select Seesaw Pioneers who meet the listed qualifications. Not all Pioneers will become Ambassadors, and Pioneers are not able to join the Ambassador community on their own.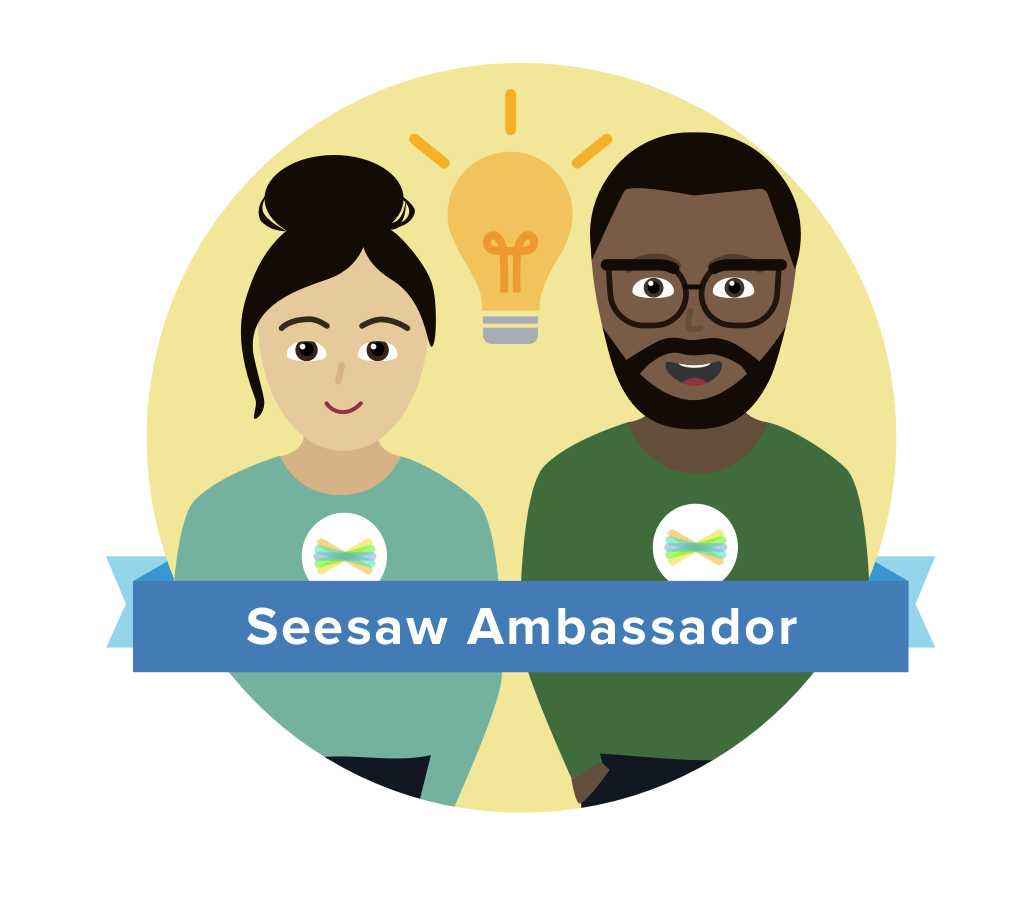 Seesaw Certified Educator Community
Already a Seesaw Ambassador?


Seesaw Certified Educators are passionate advocates with years of Seesaw leadership. They partner closely with the Seesaw team to inspire educators globally.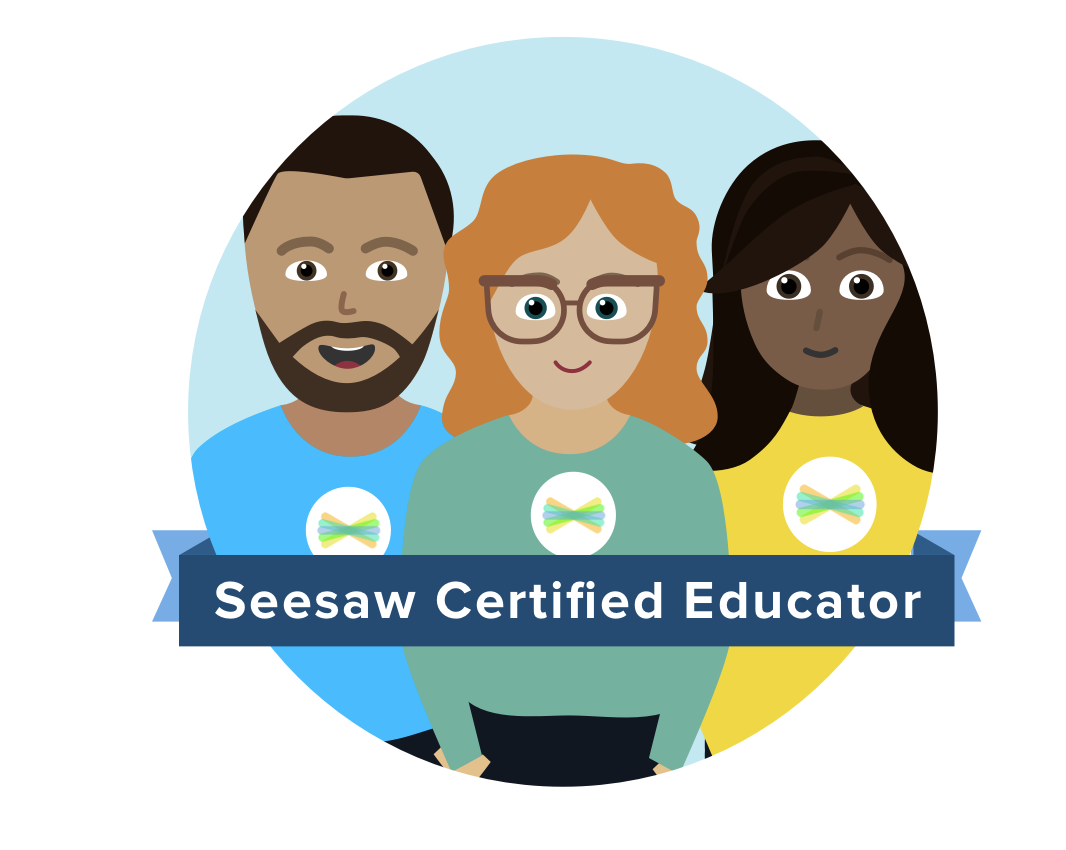 Where can I find my Seesaw Learning Community status?
Looking for your Seesaw Learning Community status and quick access to all of your Community tools? You can now view all of this information in your Seesaw account settings!
Sign in to Seesaw on a computer at app.seesaw.me

Click on your name in the top left corner.

Click the gear icon and select account settings.

Scroll down to the bottom of your account settings menu to see your community status.

Click the hyperlinked text to see your private, community toolkit.

Please notice, your toolkit-specific password is written directly underneath your hyperlinked toolkit.
Once you click on your toolkit, you will need to type this password onto the page to access your private toolkit.
Note: Seesaw Community status is only visible on a COMPUTER at app.seesaw.me. You will not see this update on a mobile device.