Update: We have updated our European (EUR) bank account as of July, 2020. Our new bank account number ends in *****5310.
Below is a list of frequently asked billing questions for Seesaw for Schools customers. For all other billing related inquiries, email ar@seesaw.me.
Where can I find my W-9?
Please find a copy of our W-9
here
.
How can I update my billing contact?
You can email updated billing contacts to ar@seesaw.me. Please include your latest invoice number.
Where can I find bank transfer instructions?
You can find bank transfer instructions on your invoice. Refer to the image below to locate the link.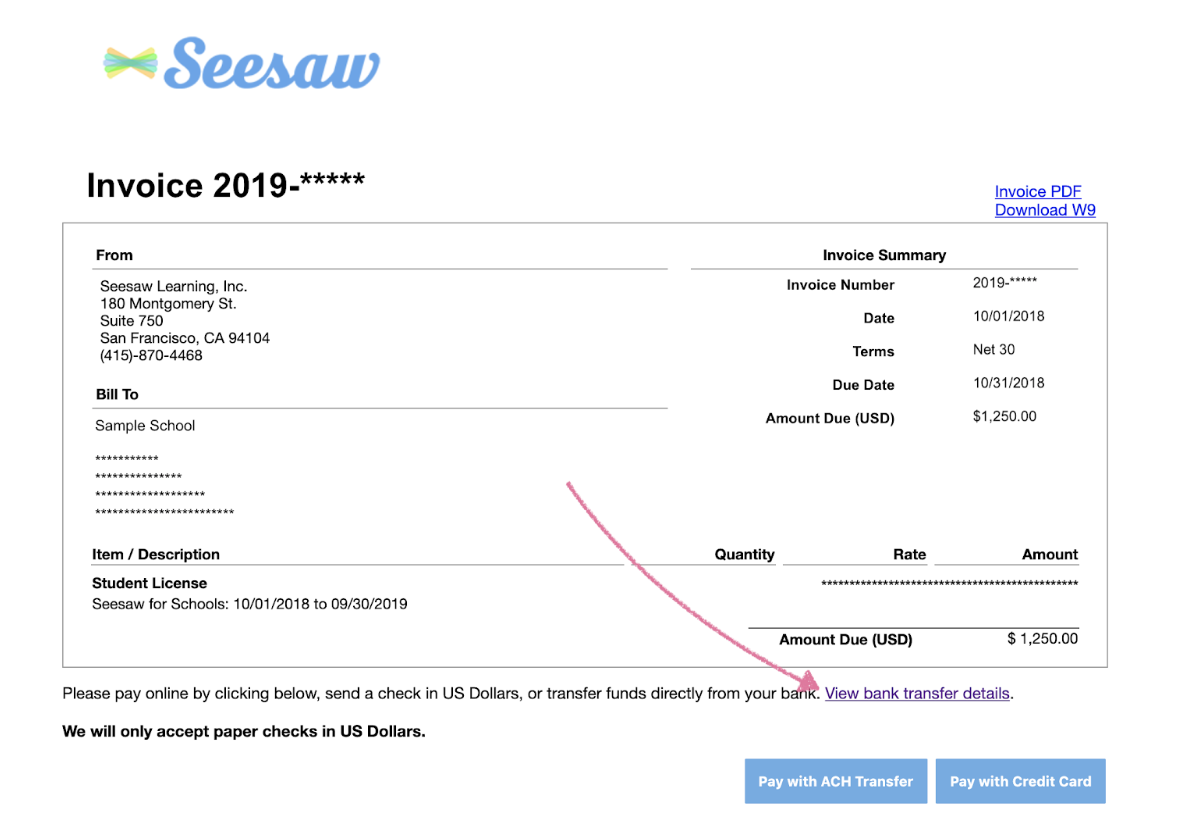 How can I change billing details on my existing invoice?
You can request changes to your existing invoice by emailing ar@seesaw.me. Please include the relevant invoice number.
How can I pay my invoice?
You can pay your invoice with credit card, wire transfer, or check.
We only accept checks in US dollars.
To pay with a credit card, go to your invoice link that was sent to your billing contact and click on "Pay with credit card"
.
You can also pay through a wire transfer. To find our bank details click on "view bank transfer details" link on your invoice.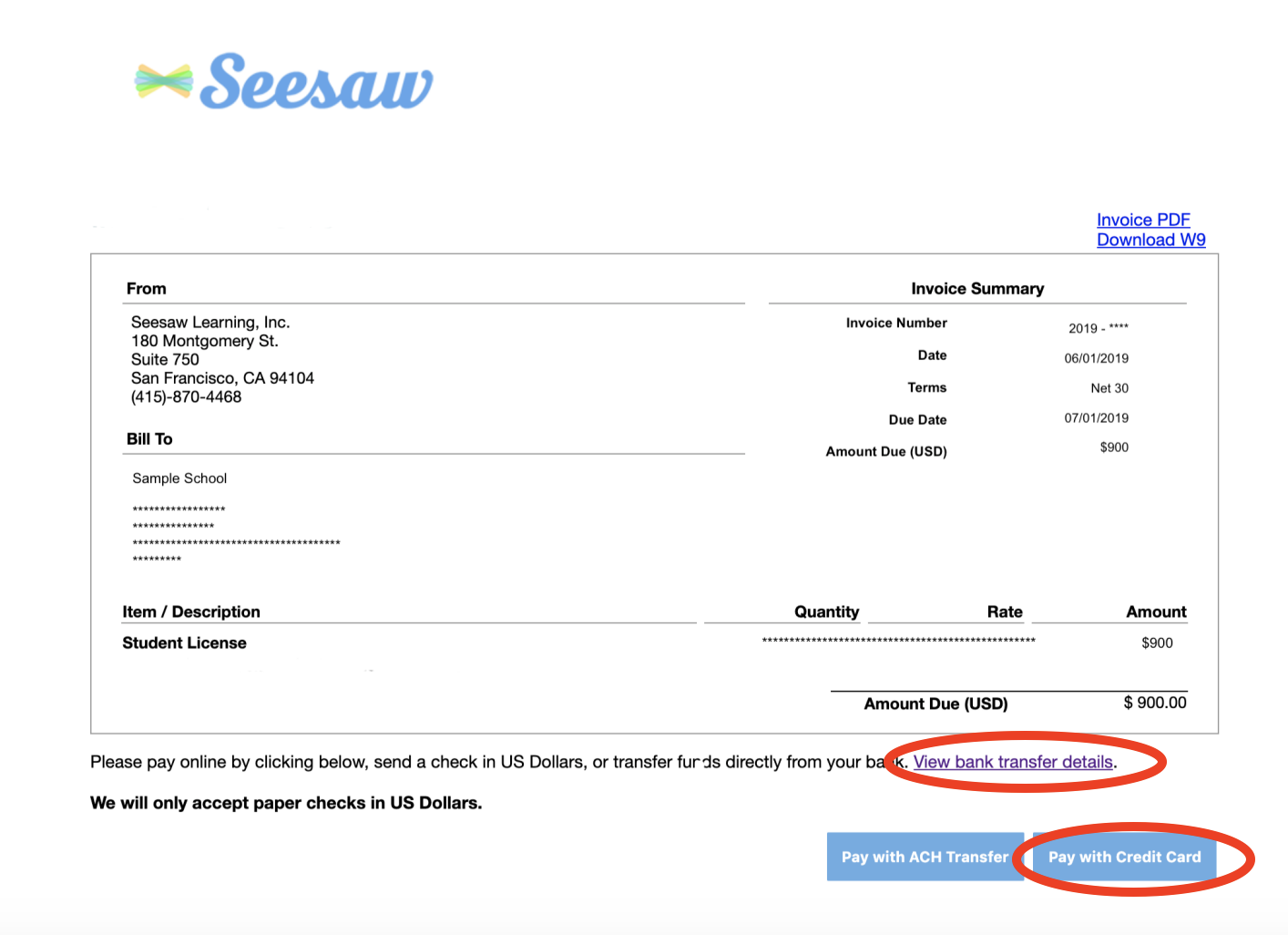 Where can I find my invoice?
Invoices are sent to the billing contact that is provided when signing your Seesaw quote. You can request a copy of your invoice by emailing
ar@seesaw.me
and providing a quote number.
Where do I send a purchase order?
You can send all purchase orders to ar@seesaw.me. Please include the invoice number or quote number in the request.
Please note, we do not accept purchase orders for Seesaw Plus. Seesaw Plus can only be paid for by credit card on the account that is using Seesaw Plus.