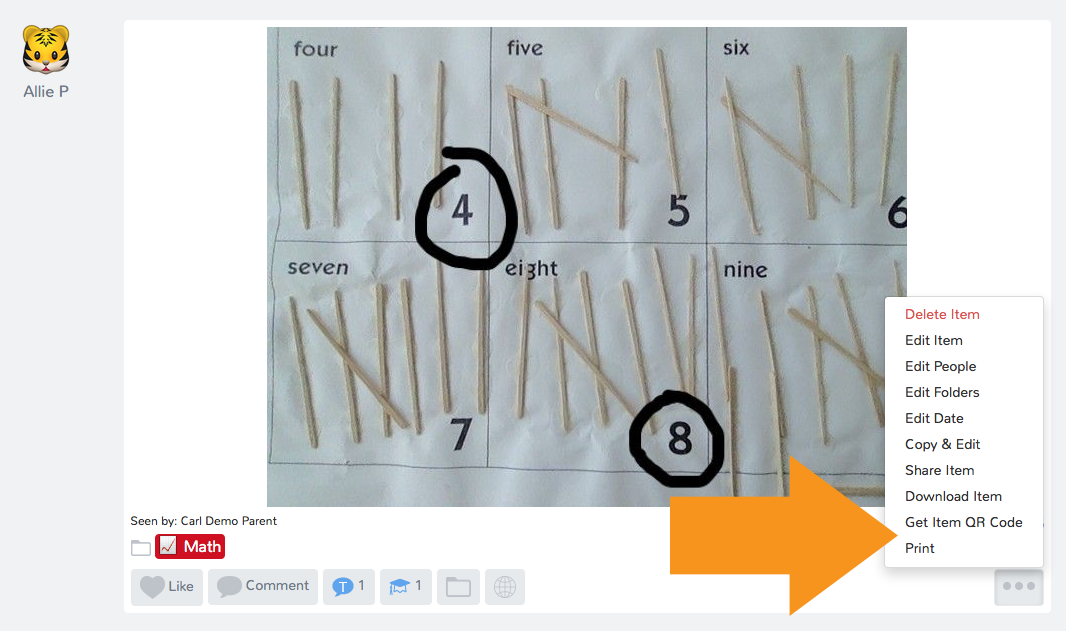 Sign in to the Seesaw website at https://app.seesaw.me.
Find the post you want to get a QR code for and click the [...] button.
Choose Get QR PDF. You can print out or email this PDF to share just this post.
If you've printed out some Seesaw items to showcase in your hallway, here are some instructions you can hang nearby.