Starting with a blank drawing canvas or any photo, you can draw, add labels, AND record voice at the same time! This is a great way for students to explain their thinking that is built right into Seesaw. This feature is available on Chromebooks, iOS, Android, and the webapp!
1. Tap the Green Add+ button.
2. Tap 'Post to Student Journal' (you can also create an example under 'Share Activity').
3. Tap the 'drawing', 'photo', 'camera roll', or 'upload' Creative Tool.
4A. If you are using the drawing tool, tap 'record' and begin drawing. The video will pause if you add a label by tapping the 'T' icon.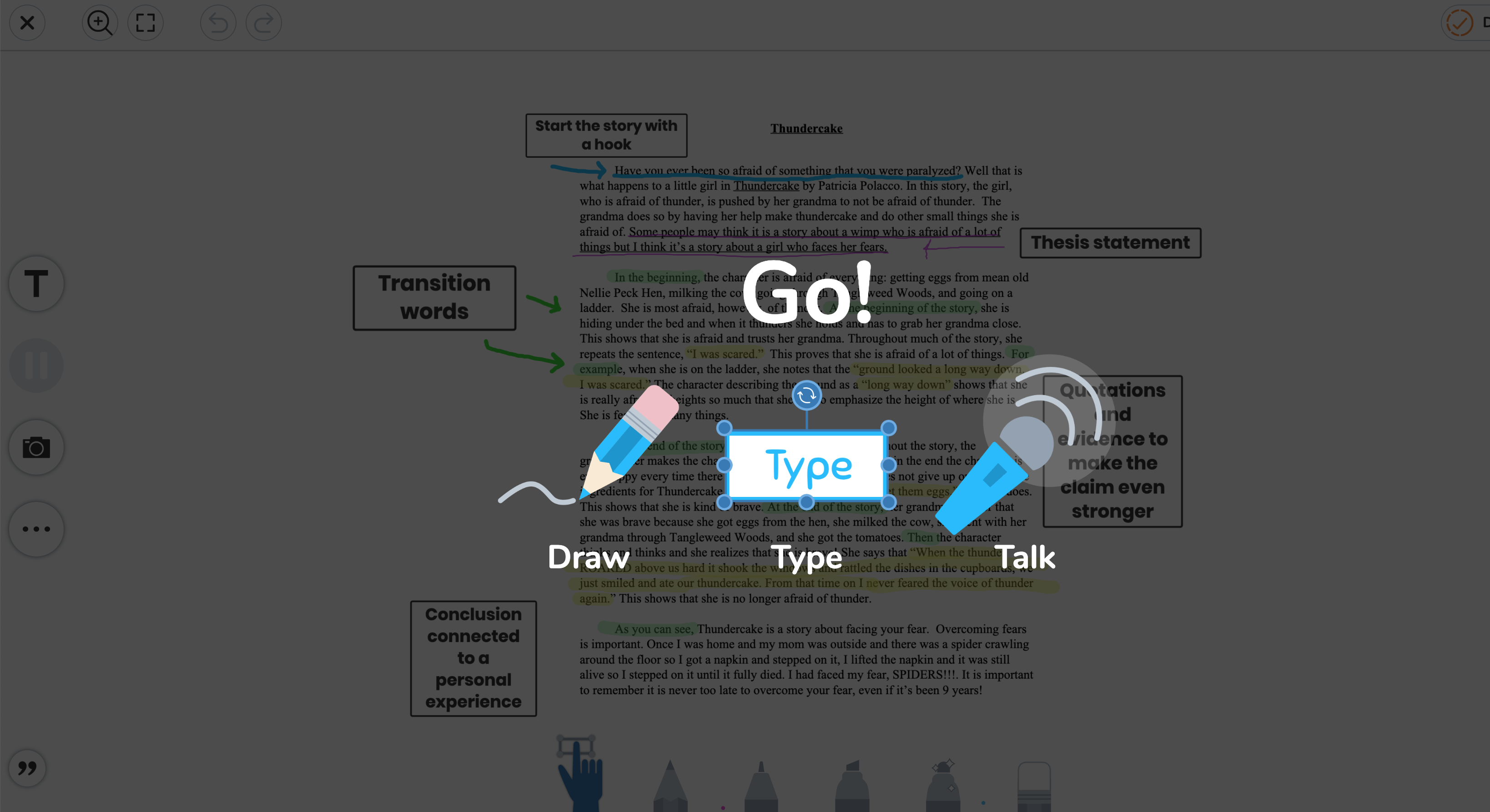 4B. If you added a photo through the 'camera', 'camera roll', or 'add file' tools, tap one of the expressive pen icons from the toolbar at the bottom of the screen, then tap 'record' and begin drawing.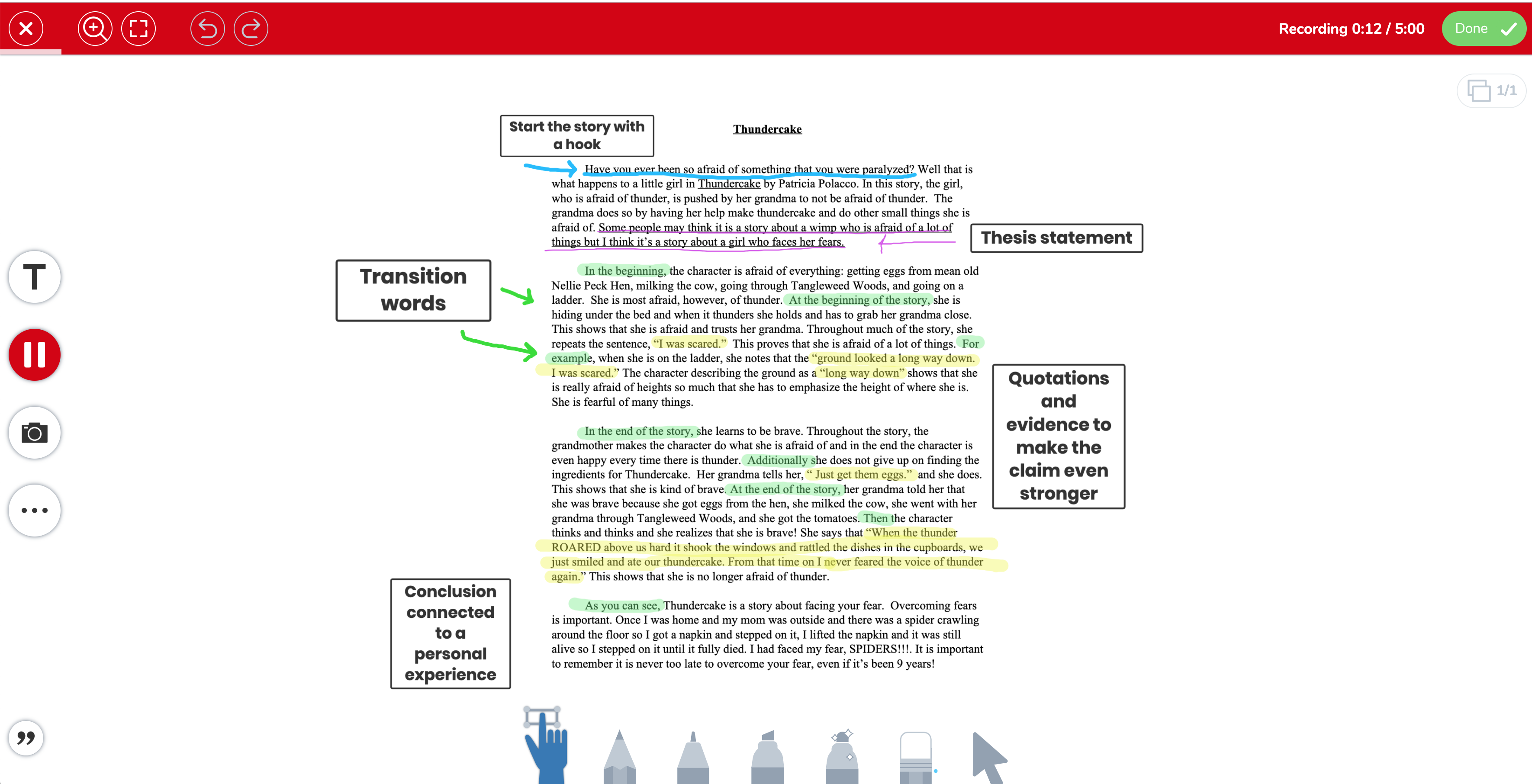 5. Tap the green check when you are finished.