With Seesaw for Schools, teachers can publish activities to the School Activity Library to be shared and used by all teachers at their school on iOS and the web.   
1. Tap the green add button, then select 'Share Activity'.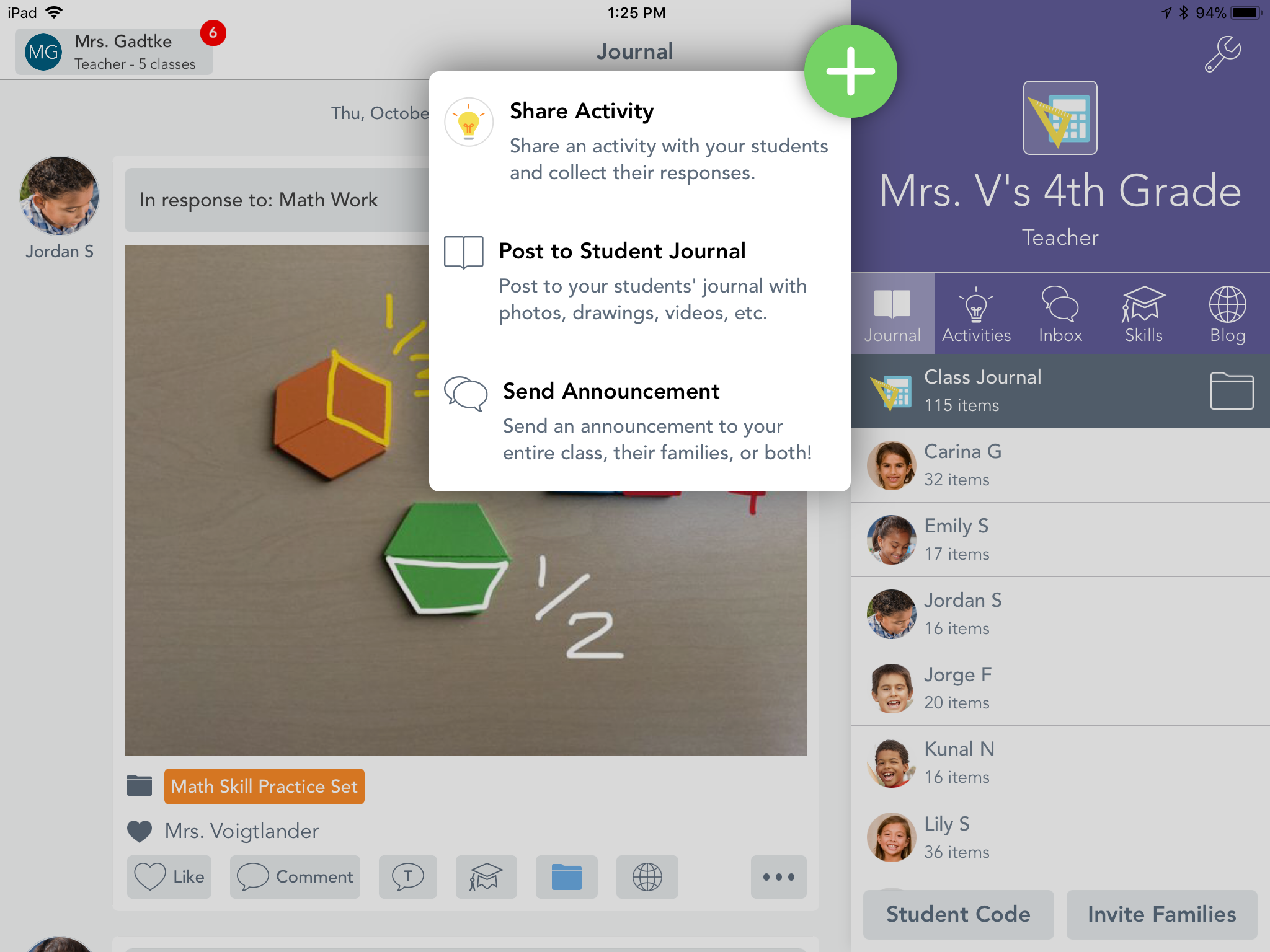 2. Tap 'Create New' to make a new activity. 
3. Fill in details of the activity: activity name, student instructions (can include examples and voice instructions), an optional student template, and the student(s) tagged to the activity.
4. Tap 'More Options', then tap 'Edit' on Activity Library.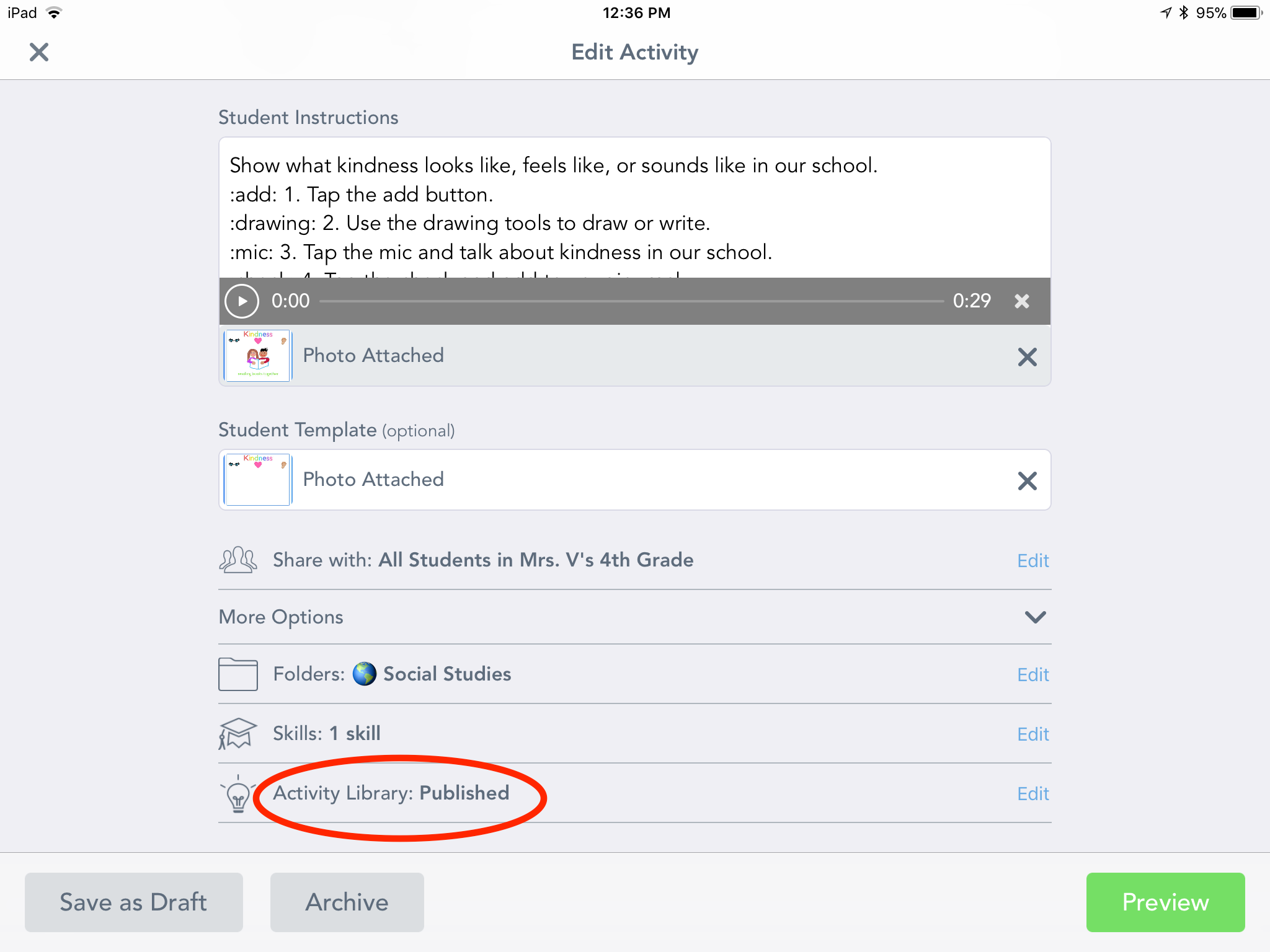 5. Select your School Activity Library. Make sure the toggle next to "Publish to School Activities Library" is turned to green. 
6. Tap 'Preview' to review the activity.
7. Tap 'Share' to publish the activity.
Every teacher at the school will be able to use this activity by tapping School Activities in the Activity tab!