Share Activities With Other Teachers
Customize or create a new activity, then share it with teacher friends, who can use the activity in their own classes. Student responses to your activity will NOT be shared. 
1. Tap [...] on the Activity you want to share.
2. Select 'Get Activity Link'.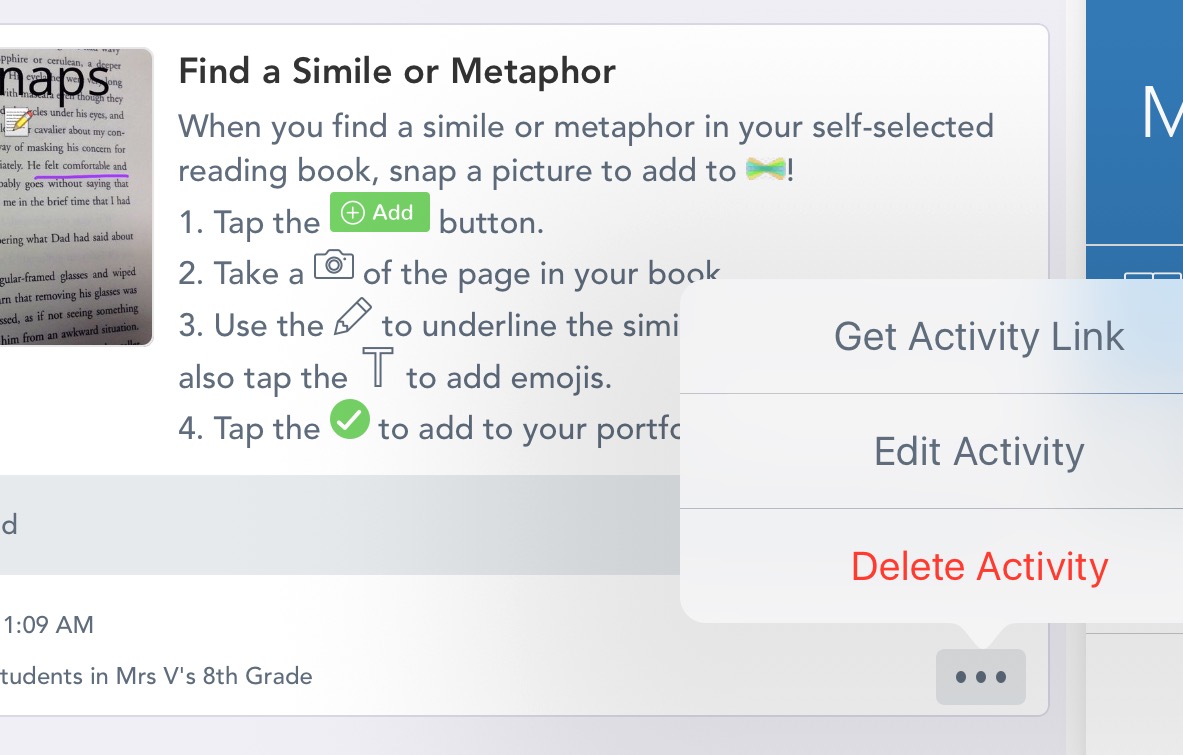 3. Copy the Activity Link to send to other teachers via social media or email.
When teachers paste the Activity Link in a web browser, they will be prompted to 'Save Activity' to to their Activity Library. Once the activity is saved they can share it with their students or customize for future use. If teachers are not logged into Seesaw, they will need to log-in before the Activity will save.
Share Activities Between Classes
Using the Activities feature in Seesaw you can easily share activities between classes and reuse activities again next school year on iOS and the web. Only activities found in the Seesaw Activity Library or activities created through the Create New button are shareable between classes. Customized activities from the Seesaw Activity Library are not yet shareable.
1. After creating an activity in Class 1, tap your profile icon and switch to Class 2.
2. Tap the Activities tab.
3. Tap Activity Library.
4. Tap 'View' to select the activity you would like to share in Class 2. Please note, if Class 1 and Class 2 are two different grade levels, you will need to change the grade level view to find the activity.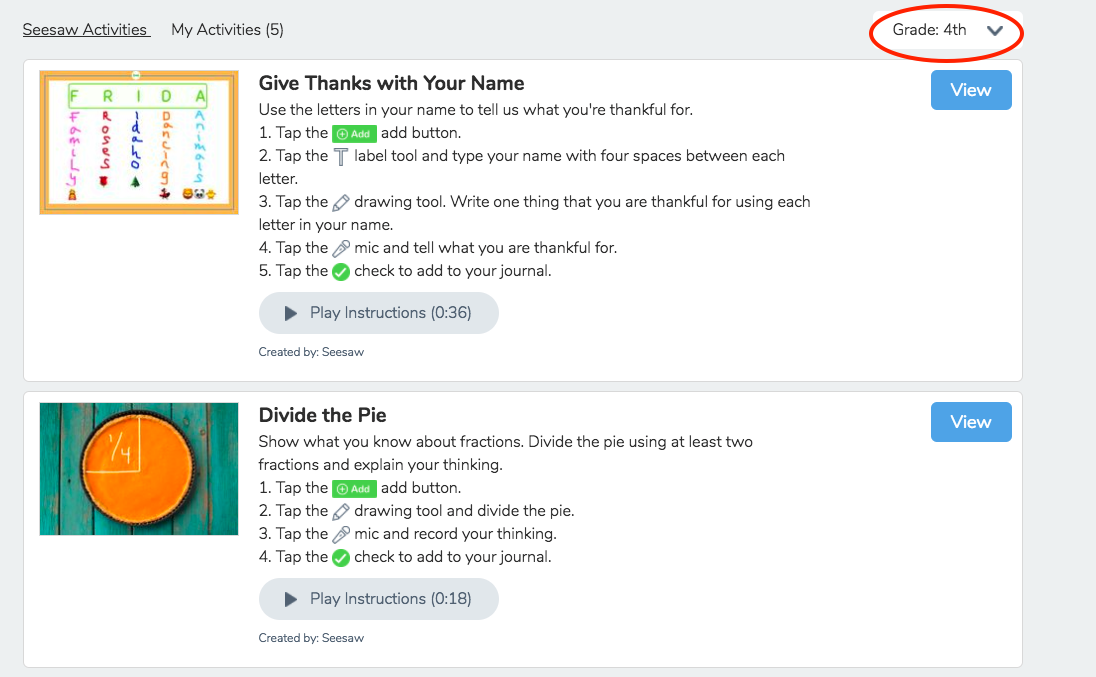 5. Tap 'Share' to share the activity in Class 2. 
Share Activities with Seesaw for Schools
With Seesaw for Schools, teachers can publish activities to their School Activity Library to be shared and used by all teachers at their school on iOS and the web. Follow
these steps
.