You can permanently delete your Seesaw account by logging in on a computer at app.seesaw.me and following these steps:
1. Tap your profile icon (top left)
2. Tap the gear icon
3. Tap 'Account Settings'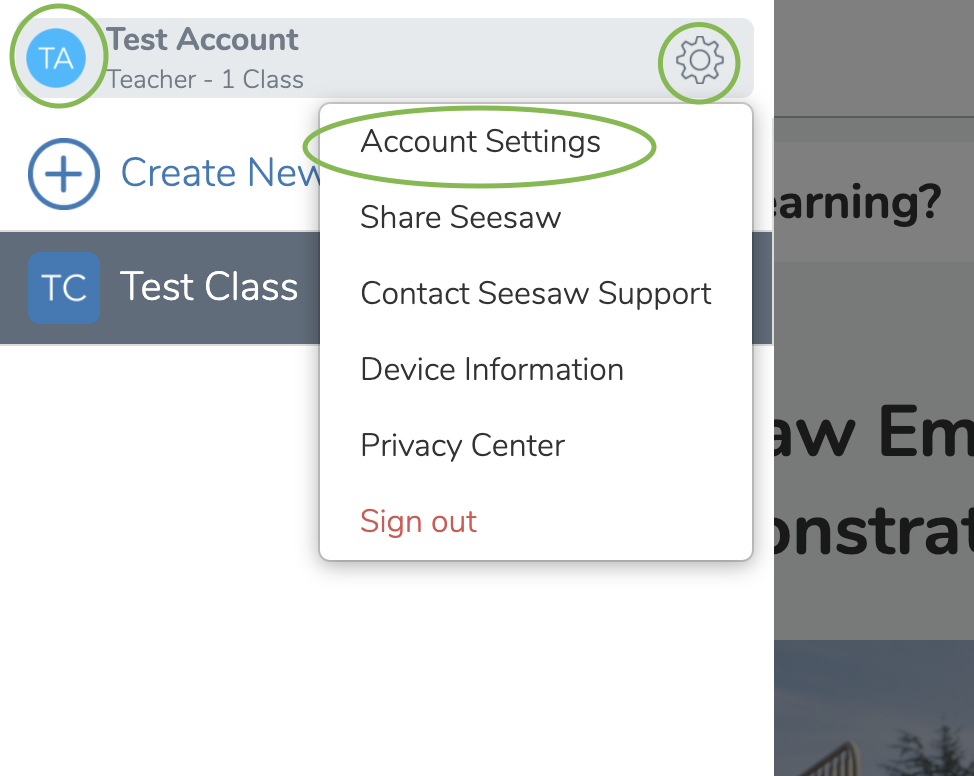 4. Scroll all the way to the bottom > tap 'Delete Account'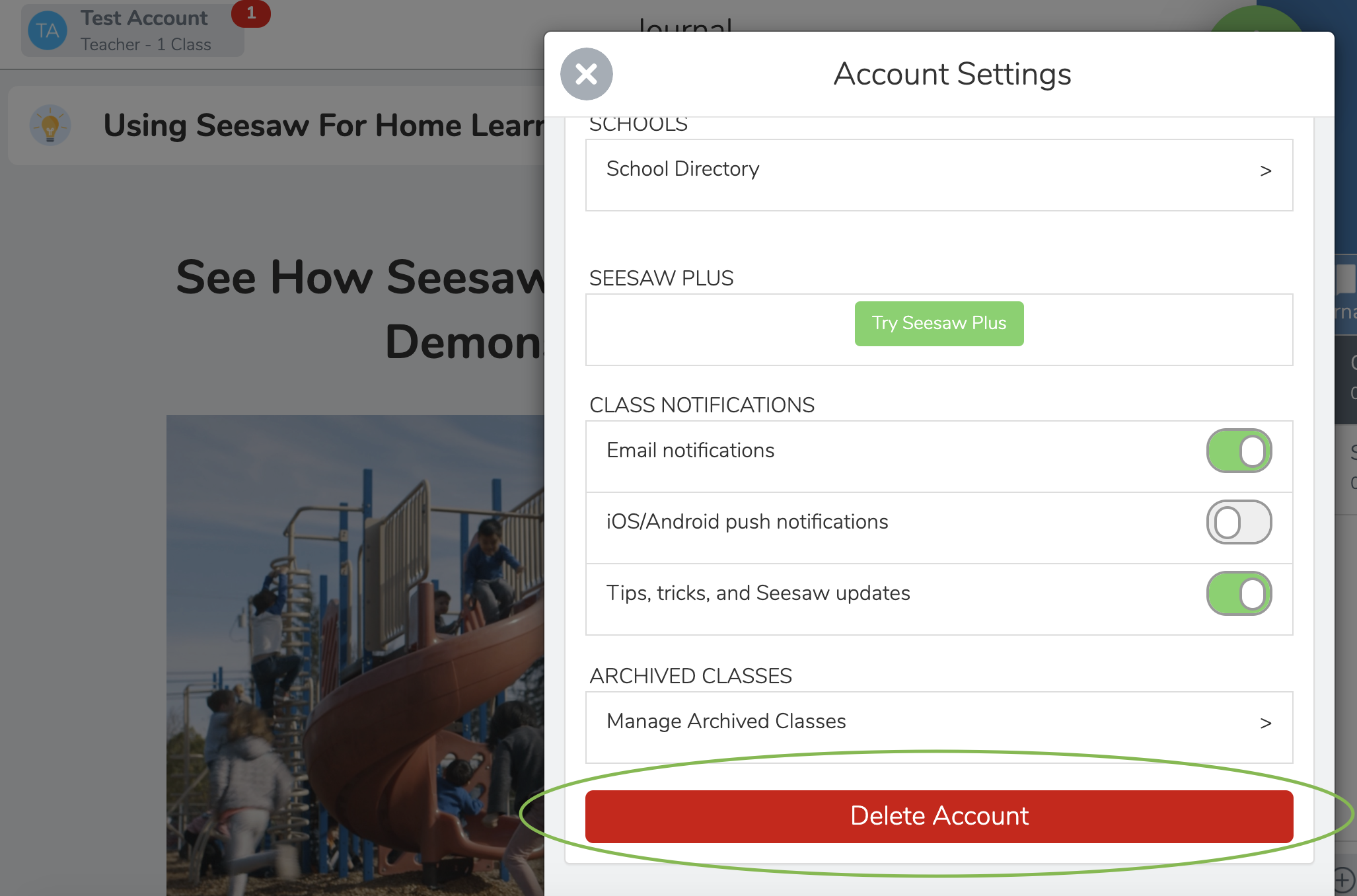 5. Verify the email address in the pop-up is the account you wish to delete > tap 'Permanently delete my account'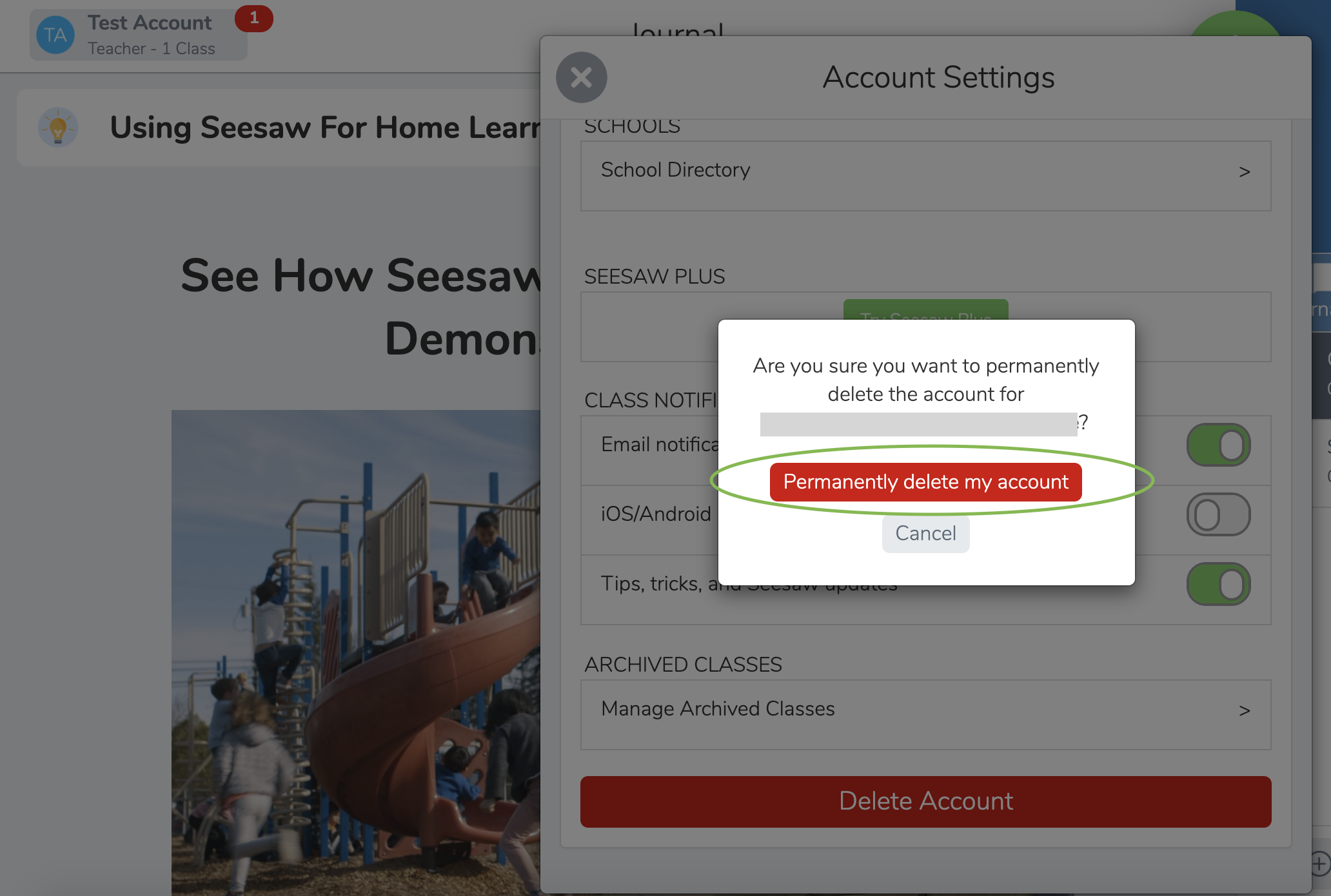 6. Check your email for the final steps in confirming the permanent deletion of your Seesaw account.
A few things to note:
WARNING - Deleting your account is permanent. There is not a way to restore your account once it has been deleted. Deleting your account deletes everything in the account.
You must be logged in to your account from a computer in order to delete it. You will not be able to delete your account from the mobile app.
Students cannot delete their own accounts.
If you are still having trouble deleting your account after following the instructions above, please submit a request through our form with the email address for your account and we can take care of that for you.