Seesaw Messages allows users to hide message threads from the inbox that are no longer needed or relevant.
To hide a message, tap on the 3 dots menu (or long press on mobile) on an individual message thread in the inbox and select Hide message thread.
To "unhide" a message, hidden threads can be viewed and unhidden using the Hidden filter in All Messages.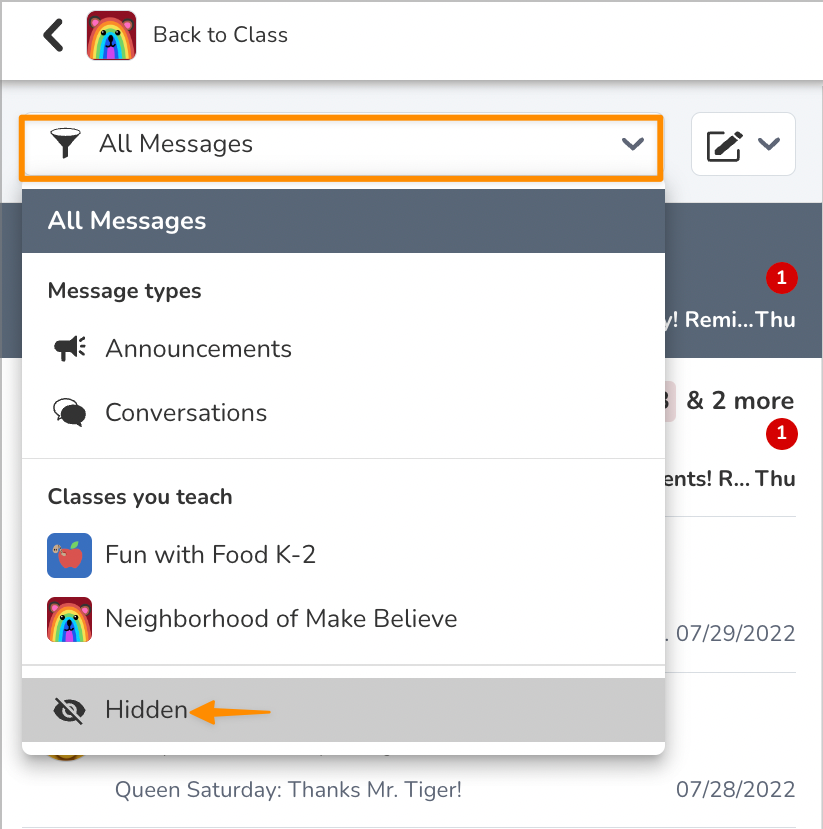 Note: Any new messages sent to a "hidden" thread will bring the message thread back into the inbox.