When reviewing a student's post, teachers can add a star rating to capture how the student did overall on the assignment. The star rating can be added to any student post.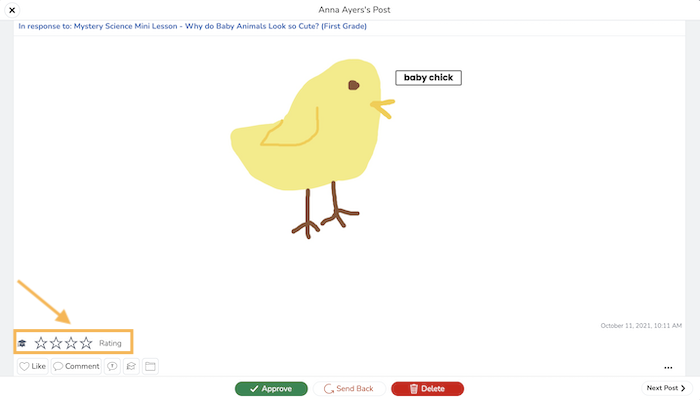 Teachers can choose between a 3, 4, 5, or 6-star rating scale in their Class Settings. Star ratings will show up in the Progress tab.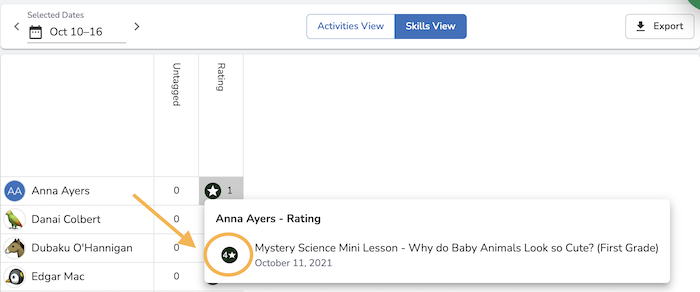 These star ratings will not be visible to students or families, but a Progress Report can be shared with them at any time. In the Progress tab on the web, tap on a student's name, then copy or print their Progress Report.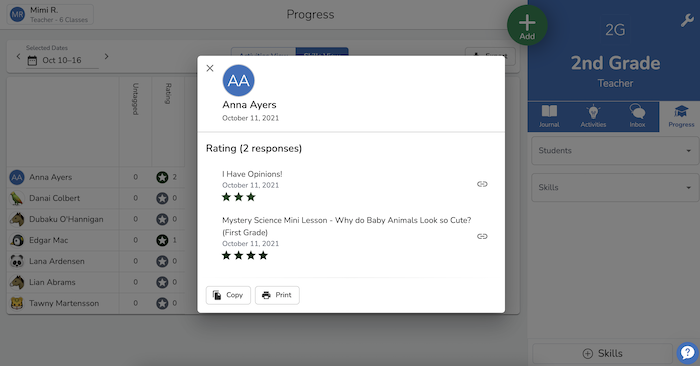 For more info on providing feedback and assessing work in Seesaw, take a look at the video below: