With the Progress feature, teachers and admin using Seesaw for Schools and teachers previewing Seesaw's Premium Features can easily view and understand student progress in Seesaw. Skills View provides a complete overview of student progress on key skills and standards tagged to posts in Seesaw classes.
How do I use the Skills View?
The Skills View helps teachers understand student mastery of key skills or standards. Tap the Progress tab, then tap Skills View.

You can filter by date range in the upper left corner, as well as by student name, Folder, or Skill. Users can search within a filter and choose one filter or multiple filters at once for ultimate flexibility.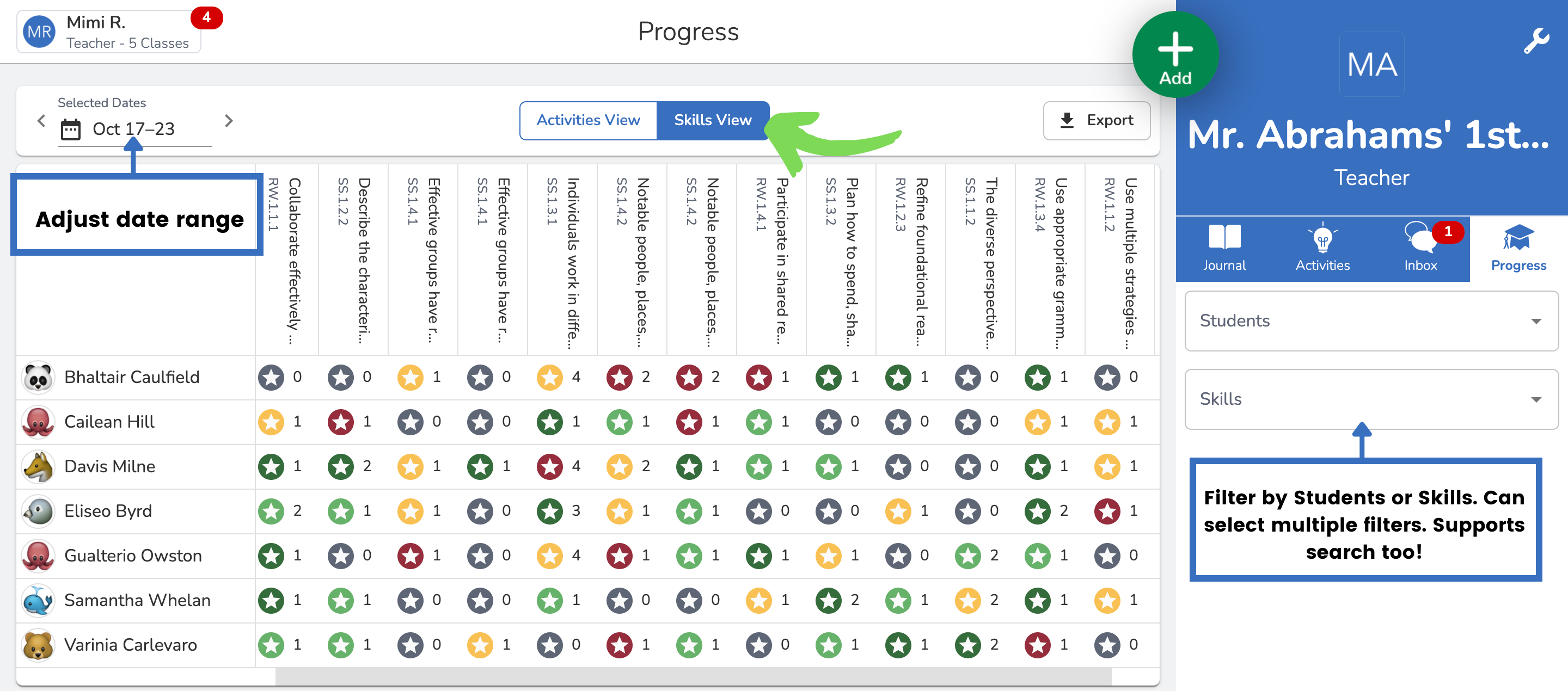 You can see the number of posts a student has completed for each Skill, as well as the color that corresponds to their most recent mastery.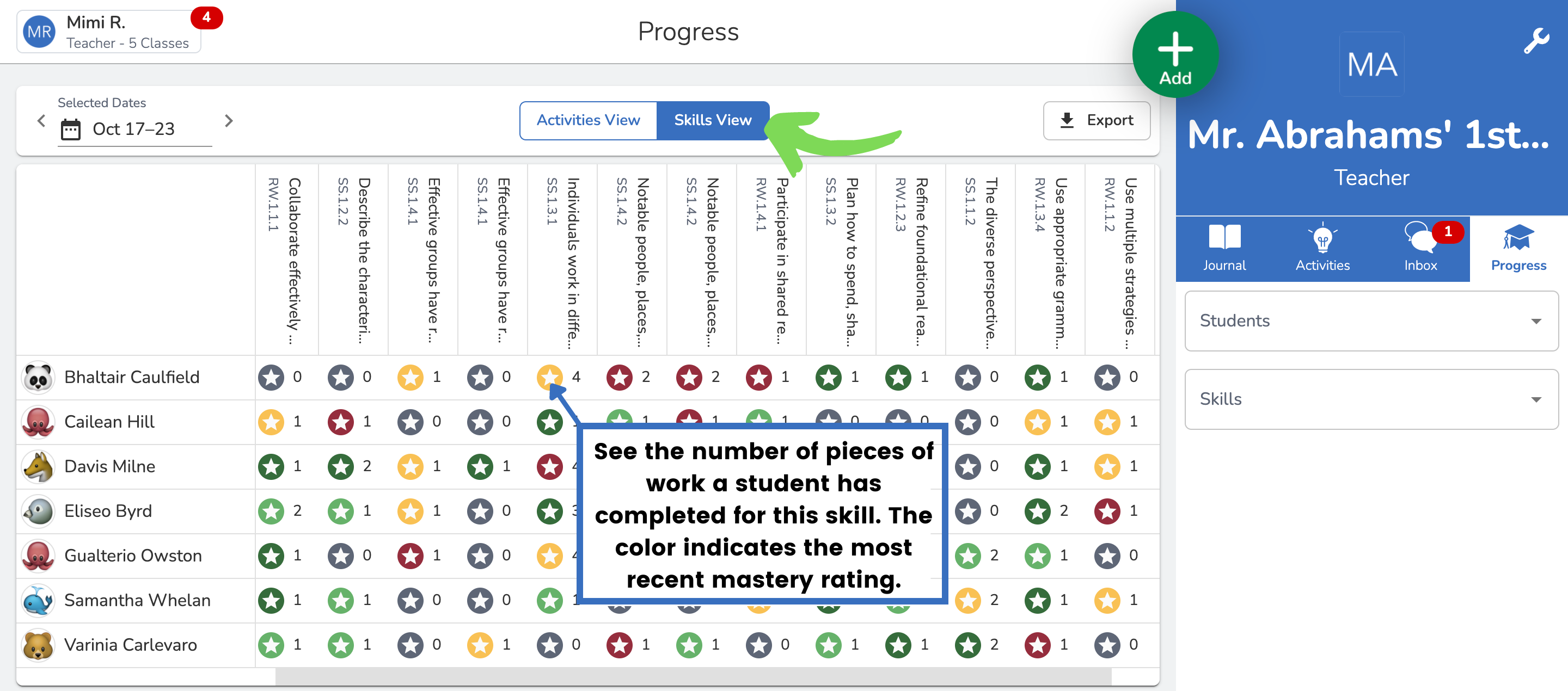 How can I get a Skills Progress Report for a specific student?
Tap a student name to get a Skills Progress Report. Tap the Copy button to copy the details of the Skills report dates and ratings. You can paste this information into a message or document to provide to the student or family members or for school records.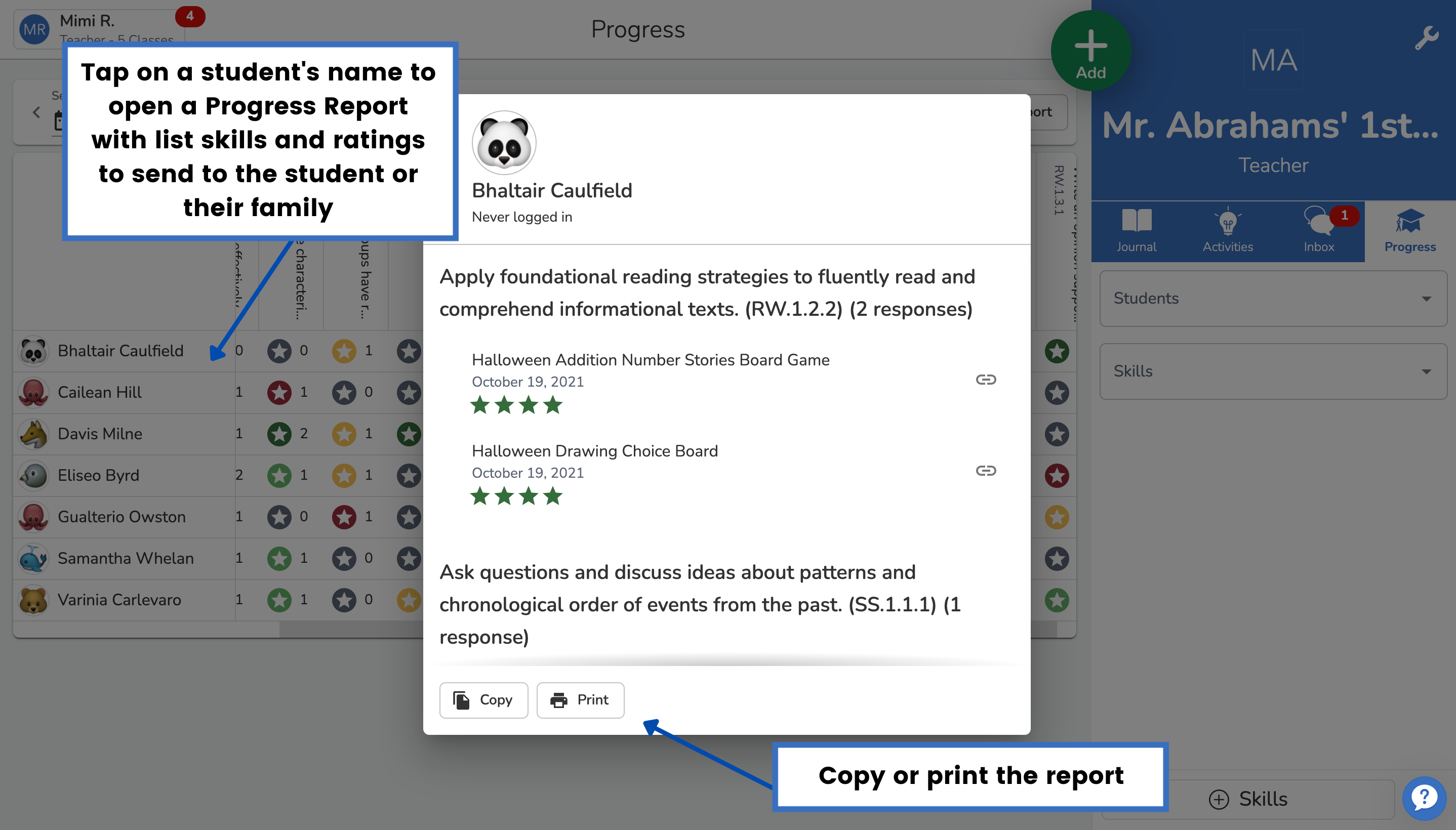 How can I export Skills data for the class?
If you need to export Skills data for the whole class, tap the Download button. This will download a .csv file with the most recent post for each student for each Skill.

Note: The export will include only the link to the most recent post that each student has tagged to each Skill; this is not based on the Skills View date range that has been selected.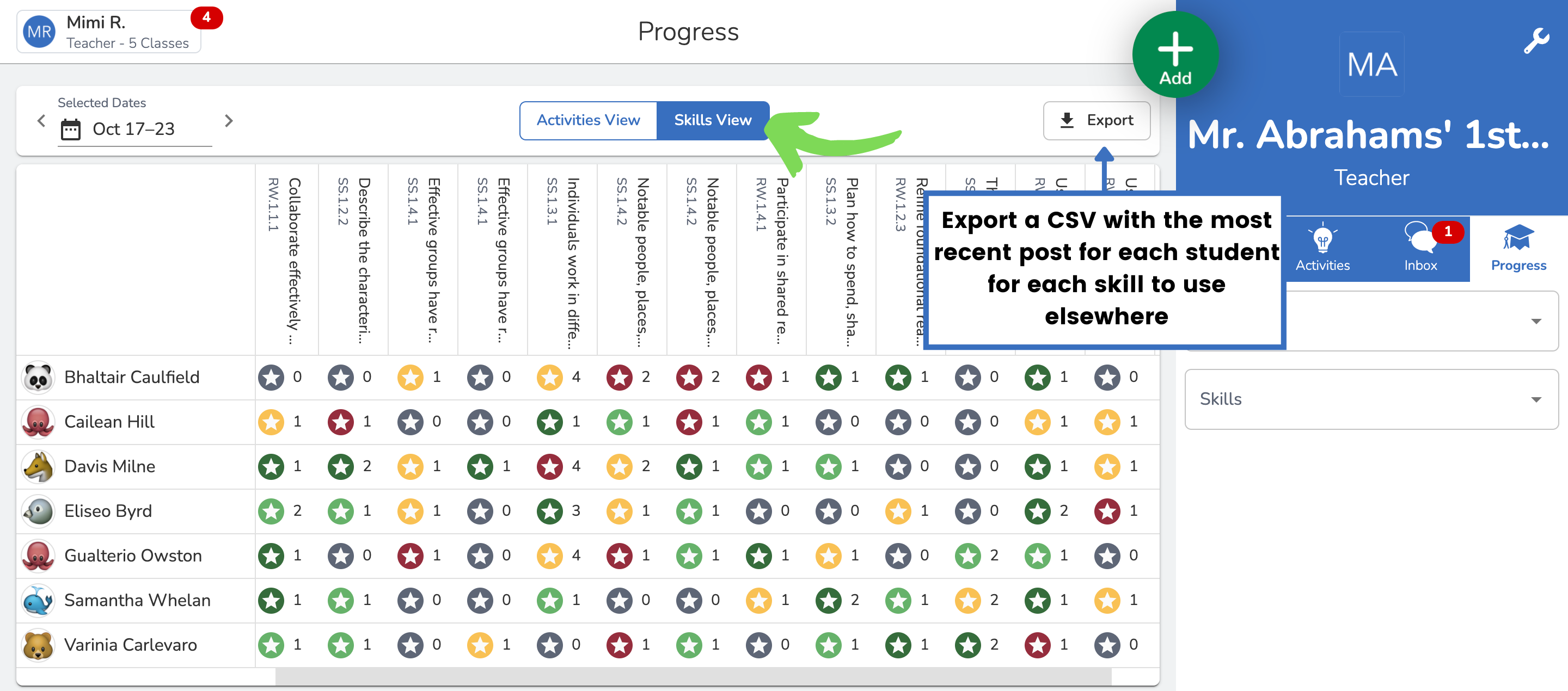 How can I customize my color scheme?
You can change the Progress color scheme for the Activities View and Skills View in your class. To do so, tap the Class Settings wrench and select 'Activities and Skills Color Scheme.'