Seesaw is now offering Asynchronous Learning opportunities for teachers and admin!
What is Asynchronous Learning from Seesaw?
Asynchronous Learning from Seesaw is a professional development opportunity that districts/schools can purchase. Asynchronous Courses provide teachers with self-paced, research-based training on using Seesaw to create meaningful learning experiences. There are three courses available. For more information, visit
web.seesaw.me/seesaw-for-schools-pd
.
What platform does Seesaw use for Asynchronous Learning?
How do I enroll in the paid Asynchronous Course from Seesaw?
Districts/schools must purchase Asynchronous Learning for their teachers. Once purchased, Seesaw for School Administrators from each district/school will send teachers a unique enrollment link. Teachers click on this link to create their accounts and enroll in the course. Please reach out to your Seesaw for Schools Administrator to get this link. If you are interested in purchasing PD you can email
pd@seesaw.me
for more information.
I forgot my password to the Asynchronous Course with Seesaw. How do I log in?
You can reset your password on the course sign-in page. Click Change Password and follow the prompts.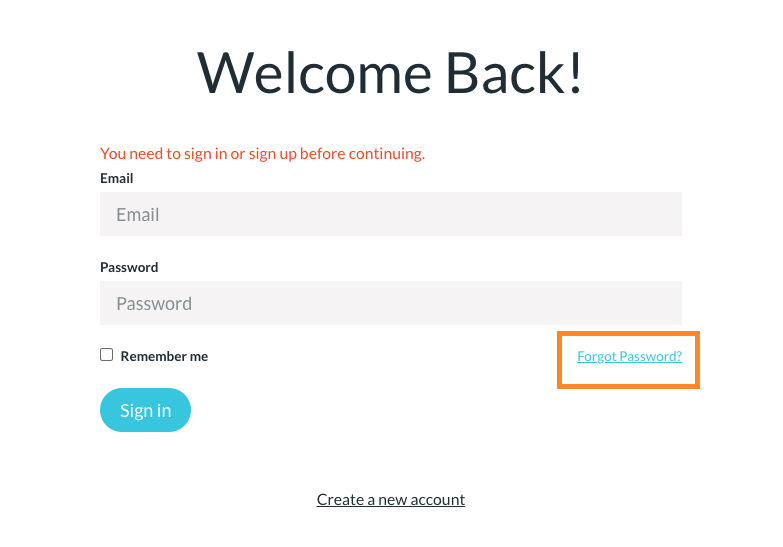 I used the wrong email address to log into the Asynchronous Course. How do I change it?
To change your email address in Thinkific follow these steps:

1. Sign in to the course
2. In the upper right corner of the dashboard, tap the arrow next to your name
3. Tap 'My Account'



4. Change your email address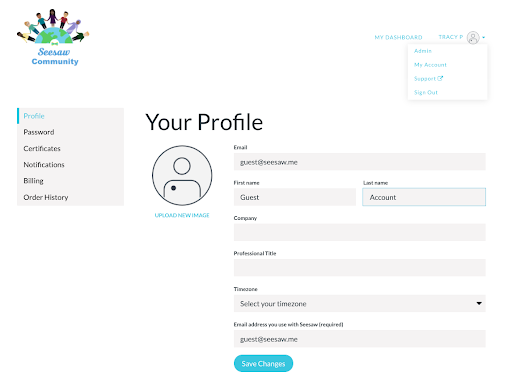 5. Tap 'Save Changes'
How do I access my certificate?
To access your certificate, navigate to your
Seesaw Community Learning Hub
dashboard. Tap on your name in the upper right corner. Use the drop-down arrow to go to My Account. On the left choose 'certificates.'
How long do I have access to an Asynchronous Course?
Teachers have 2 months (60 days) from the date they enroll to complete each Asynchronous Course. Teachers can check the expiration by following these steps:
1. Go to the Dashboard
2. In the upper right corner of the dashboard, tap the arrow next to your name
3. Tap 'My Account'



4. Tap 'Order History'
5. Check expiration date