Welcome to Seesaw for Schools! There are 3 easy steps to setting up your school.
Step 1: View our admin basics school set up webinar
Step 2: Activate your admin account
We have created your school dashboard and added you as an Admin. You will receive an email with the subject line "Activate Your Seesaw Admin Account".
Click on the "Activate your Account" button in the email and follow the prompts to set your password.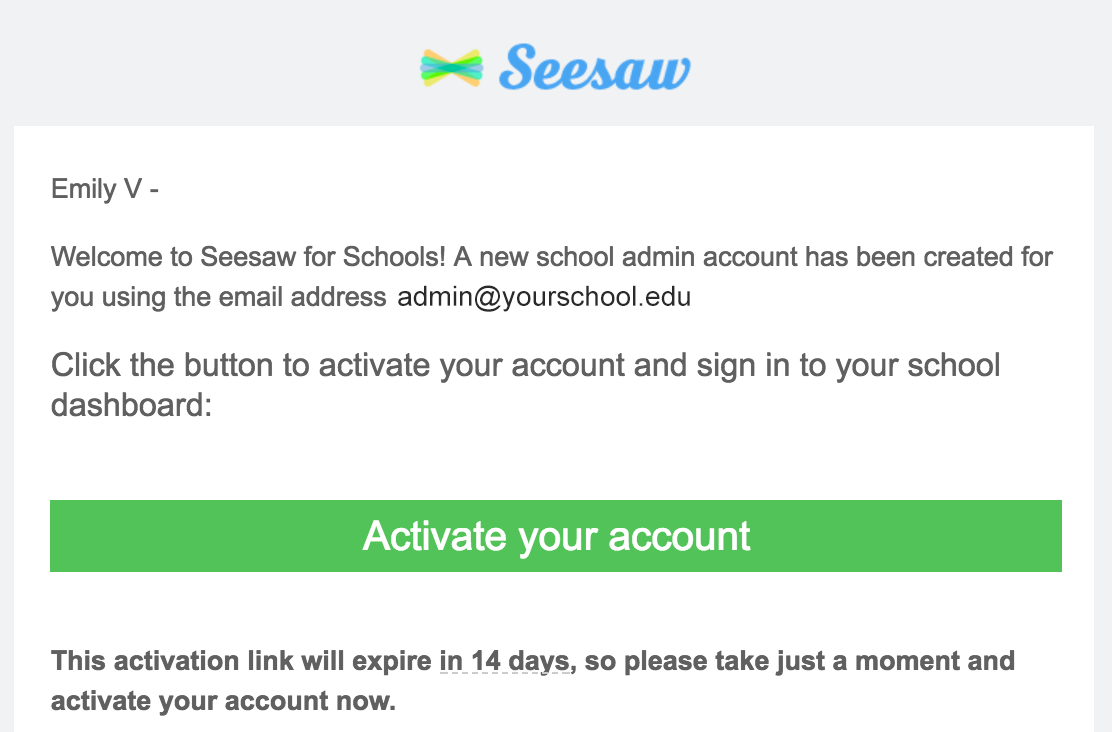 Step 3: Import class rosters
Using Google Chrome of Firefox on your computer, log in at https://app.seesaw.me.
Click on "Seesaw for Schools Administrator Sign In" at the bottom of the page. Sign in with your email and password.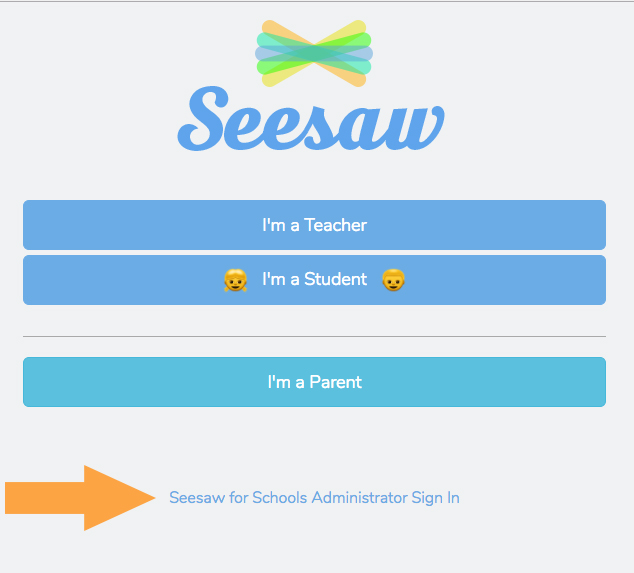 To set up your school's classes, teacher and student accounts in bulk, we recommend our roster import process. You can do this through a CSV Roster Import or Clever.
With CSV roster import, you will use our template to build a spreadsheet of data, import it to your school, and bulk create your classes. It's much easier and faster than creating accounts one by one. Find step by step instructions in the Seesaw for Schools Success Plan or learn more about how to import your class rosters here.