Our bulk download tool (available for Mac computers) allows you to download content from your Seesaw for Schools account to your computer. You can download content over a date range, as well as filter for a particular class or student. Journals will be saved as .zip archive, including images, videos, audio recordings, and text notes or captions.
How to Use the Bulk Export Tool
1. Download the tool from the following link: Mac
2. Sign in to the tool using your Seesaw Admin email address and password (the same information you use to sign into the the Seesaw for Schools Admin Dashboard).
Note: Google Sign In accounts can not log into the Bulk Export Tool at this time. Please contact Seesaw Support to edit your Account type. 
3. Tap 'New Export'.
4. Select to export All Posts in School, All Posts in Class, or All Posts for a Student.
All posts in school export will be organized by Year > Class > Student > Month 
All posts in class export will be organized by Class > Student > Month
All posts for student will be organized by Class > Month  
5. Select 'Over all Time' or choose a date range and tap 'Download'.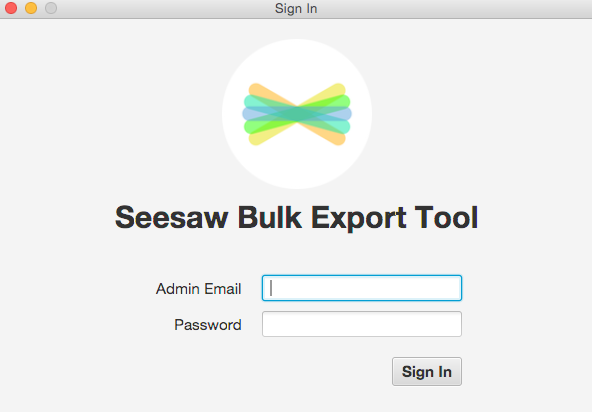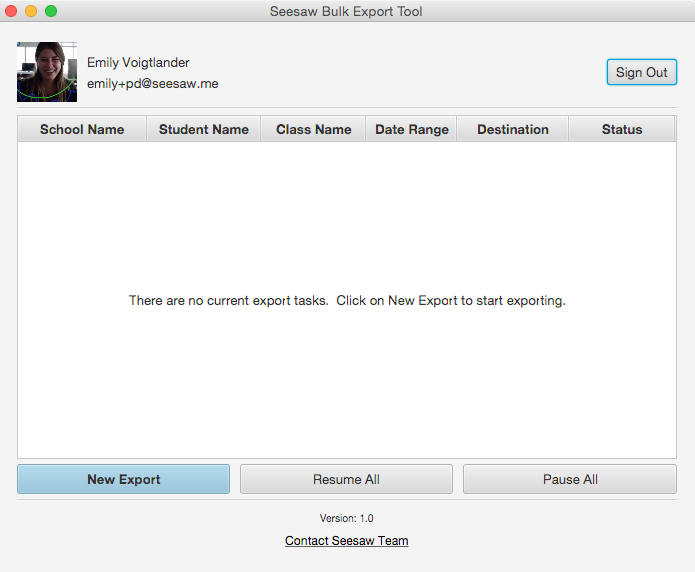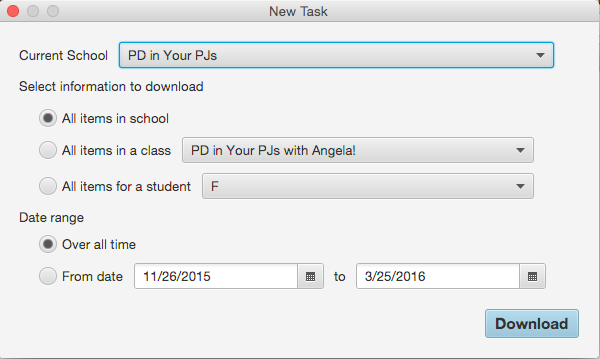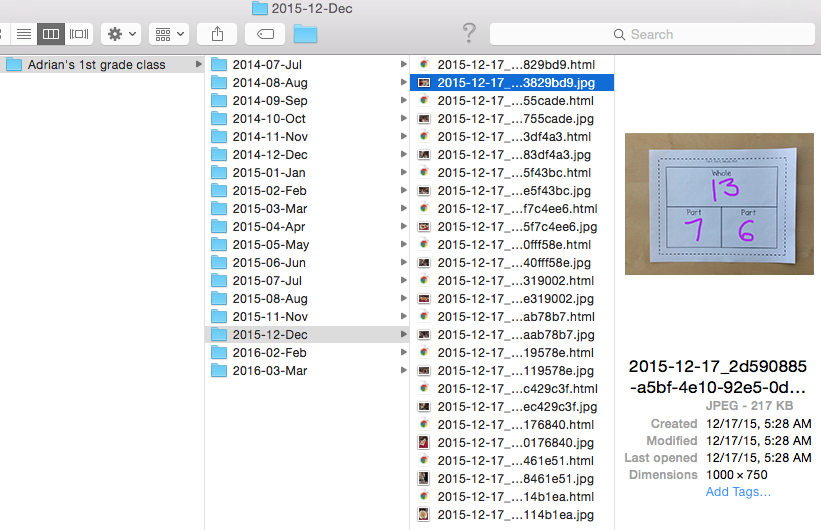 Firewall Issues
If you are having issues using this tool on your school network, please make sure to whitelist/unblock: