How to Set Up Your Seesaw Class using QR Code Sign In 
In this video, we'll show you how to set up your Seesaw Class using Class Code Sign In mode. Class Code Sign In allows your students to sign in using a QR code or text code. It's great for shared device environments and younger learners (PreK-5th).
If you've chosen Class Code Sign In, you will need to add your students to your class before your students use Seesaw. If you have new students join your class, you can add them anytime.   
How to Add Students to QR Code Sign In Classes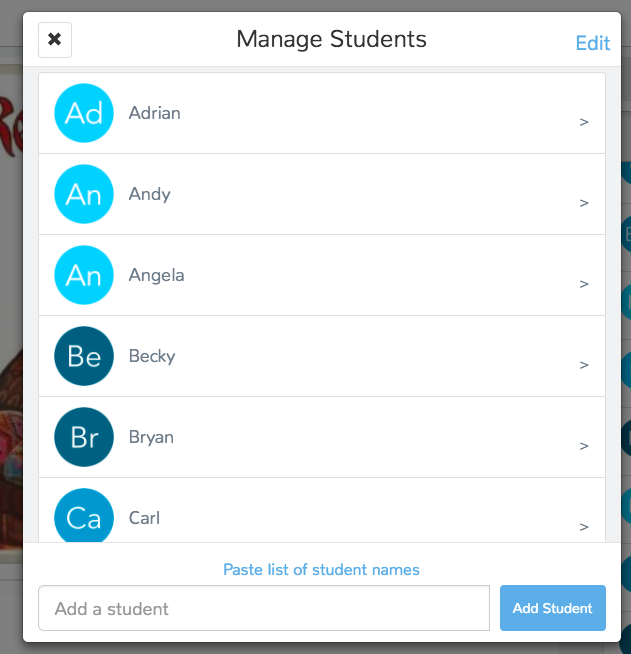 Tap your gear icon (top left)
Tap Manage Class
Tap Manage students 
Scroll down to the bottom of the screen. 
Enter in your student names one by one (or paste in bulk from a list)
____________________________________________________________________
If you want students to sign in to Seesaw using their Email/Google Account, you do NOT need to add students to your class list. Students will join your class themselves, the first time they use Seesaw. Follow these instructions to connect email students to your class.