Students can use one of our icons or use a photo for their profile photo. In Class Code Sign in, only teachers can change student profile photos. In Email Sign in, students can change their profile icons themselves. 
How Teachers Can Change Student Profile Photos: 

Sign in as a Teacher
Tap your profile photo
Tap Manage Class
Tap Manage Students
Then choose a student > tap Icon > choose a different icon or tap + TAKE PHOTO at the bottom of the screen. You can take a photo using the device or use a photo from the camera roll. 
Tap the <- to save the new icon.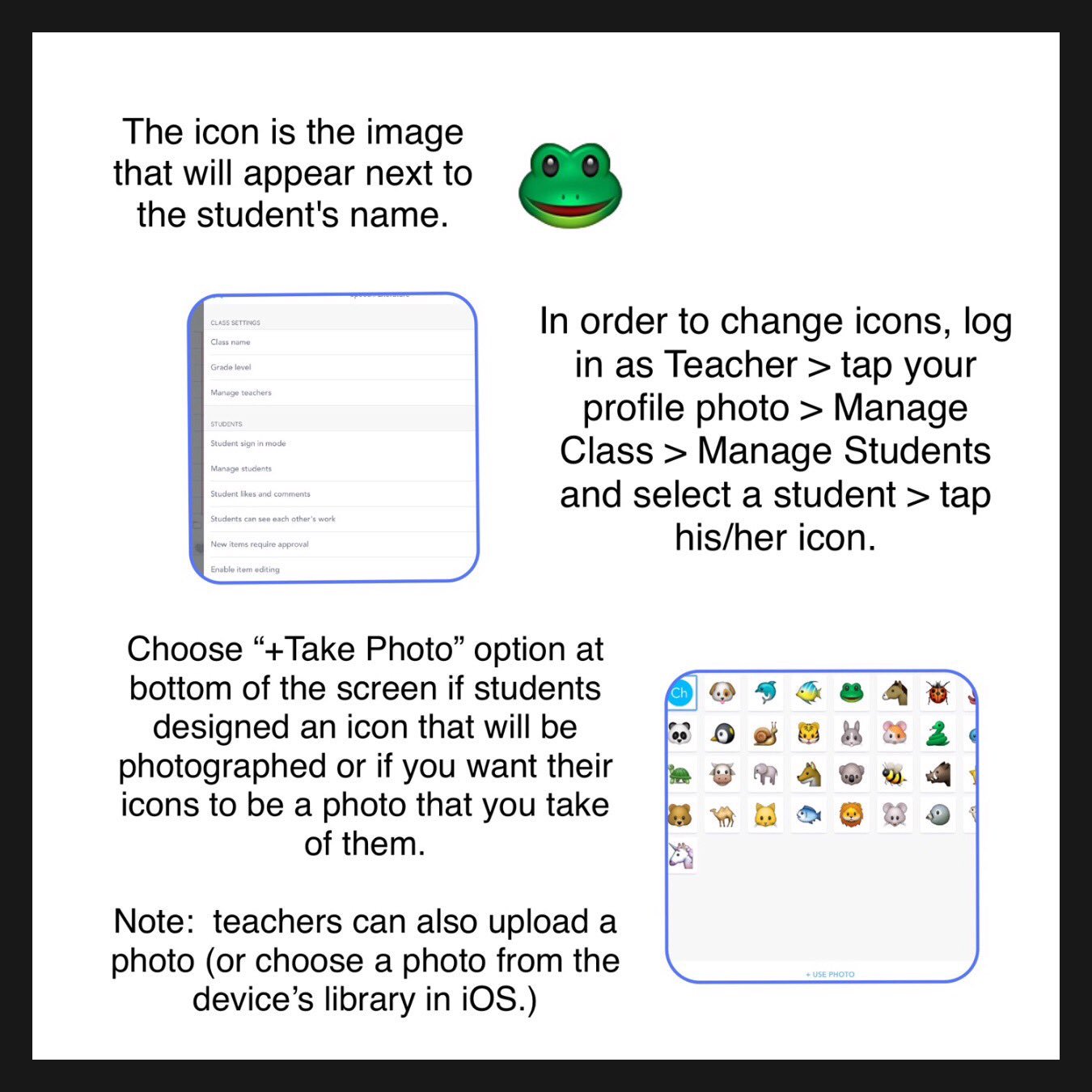 How Students Can Change Profile Photos (Email Sign in only):
Sign in as a student 
Tap your profile photo
Tap Gear icon
Tap Account Settings
Tap profile photo and select a new one.