Think of the district admin dashboard as your virtual portal into your district, where you review district-wide analytics and interact personally with the learning happening in your schools.
Login as a Seesaw Administrator
ℹ️ Note: Admins are only able to sign in on a computer, not the Seesaw app.
1. Navigate to app.seesaw.me on a computer.
2. Click I'm a Seesaw for Schools Administrator and sign in.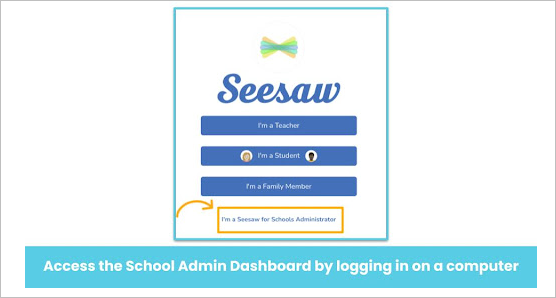 District Admin Tools
Messages
Click on District Wide Settings to view and customize messages settings for your entire district.


Bulk Archive
Click on Archive Old Classes to bulk archive district classes. You can use this tool to archive last year's classes across all schools in the district.


District Summary
Locate the District Summary on the right hand side of your district admin dashboard.
Find high level insights such as detailed student reports, how frequently Seesaw is being used and much more!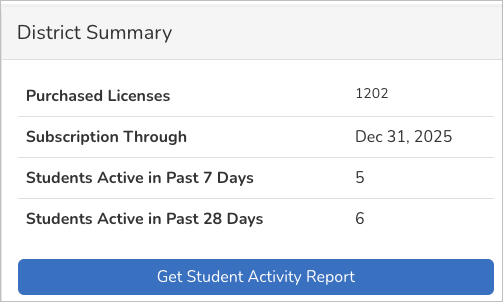 Schools
1. Click on a school name to access the school admin dashboard.
2. From the school admin dashboard, you can manage school wide settings and view student work happening in Seesaw.


Manage Clever/ClassLink Sync
1. For districts who use Clever or ClassLink to create classes, click on Manage Roster Sync to access your Roster Sync Dashboard.
2. Find high level insights into how your Clever/ClassLink data is syncing with Seesaw and resolve sync errors.