Using the Activities feature in Seesaw you can easily share activities between classes and reuse activities again next school year on iOS and the web. Only activities found in the Seesaw Activity Library or activities created through the Create New button are shareable between classes. Customized activities from the Seesaw Activity Library are not yet shareable.
1. After creating an activity in Class 1, tap your profile icon and switch to Class 2.
2. Tap the Activities tab.
3. Tap Activity Library.
4. Tap 'Choose' to select the activity you would like to share in Class 2. Please note, if Class 1 and Class 2 are two different grade levels, you will need to change the grade level view to find the activity.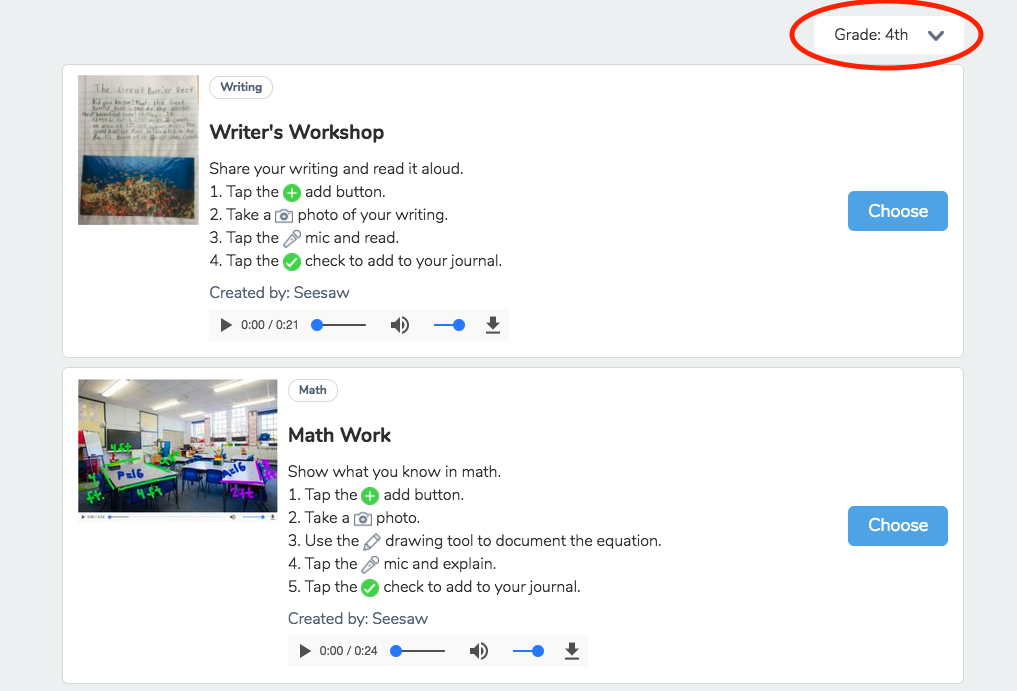 5. Tap 'Share' to share the activity in Class 2.